Seriousness is overrated, because Bullet Sunday starts... now...

• Anchor! Every dresser, shelf, and storage unit I have that's over two feet tall is anchored to the wall. I'm trying my best to insure that no visiting child... or resident kitty... or even an adult... is going to be hurt by a piece of furniture in my home. This is a very, very important read... especially if you have little ones in your home... furry or not. Make time to read it.

• Space-Muppets! Farscape movie confirmed! When it comes to episodic science-fiction television, you can't beat the original Star Trek. But Farscape came close. I loved the show for it's creativity and imagination from the very first episode, and remained a fan right up until the last show (and The Peacekeeper Wars mini-series that followed).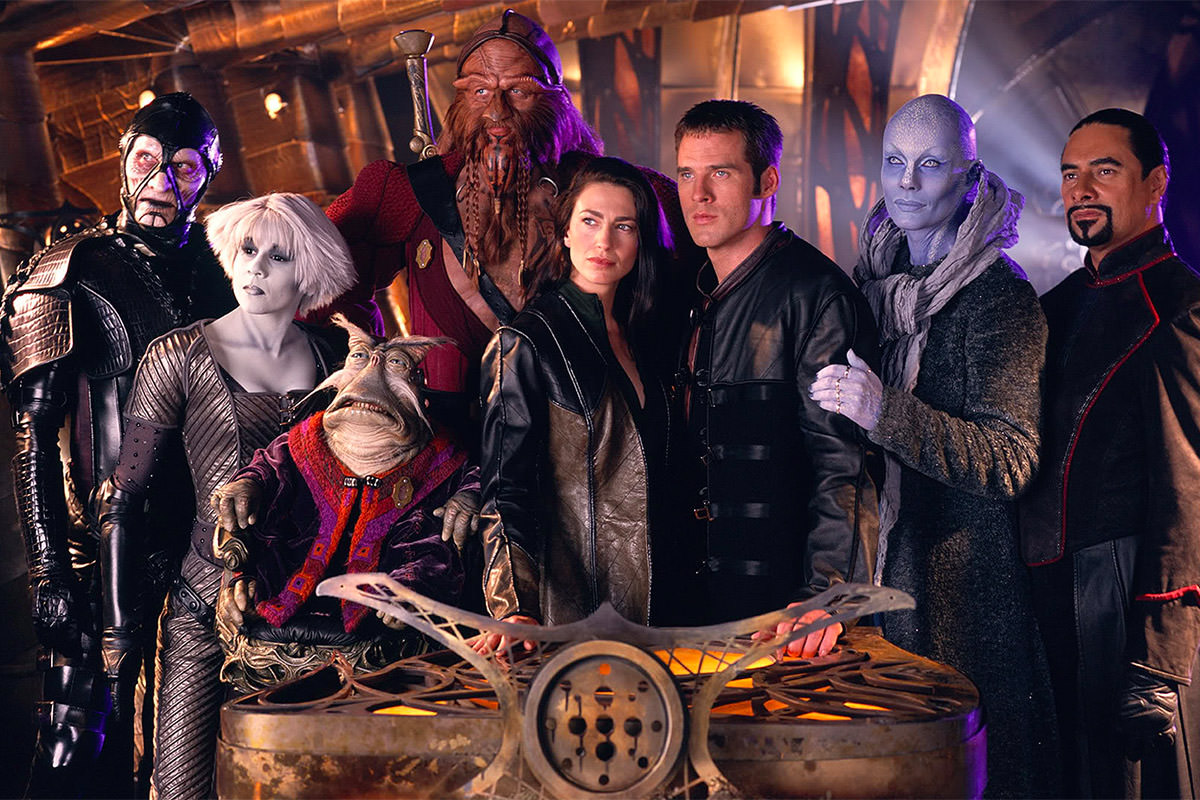 I am such a fan of the show that I have autographed photos of the entire cast of Farscape (except for Rigel because he's a puppet) from when I attended the very first Farscape convention in Burbank. In order to attend the convention, I had to cut short a trip to Japan, which is why my autograph from the beautiful Farscape character Aeryn Sun says: "To David. Thanks for choosing us over Japan - Love, Claudia Black."
Yes, the show lost its way quite a bit in the last season, but it never lost its ability to entertain. I am hopeful that the movie will give us the very best the show has to offer and remind everybody why it has such a rabid fan-base in the first place.

• Spend. The Secret Shame of Middle Class Americans Living Paycheck to Paycheck is a fascinating read. I had a hard time getting past the fact that 47% of "Middle Class" Americans would have trouble coming up with $400 for an emergency. But then I think back to the medical expenses that were overwhelming me two years ago... and that was me. There were months I'd have trouble coming up with 40¢ for an emergency. Today? Yes, I could do it, but with my savings going towards a remodel and a chunk of my paycheck going towards mortgage and all that... it would not be a piece of cake by any means. Especially if it's a month I've visited Home Depot. As a follow-up, the lovely Bluegrass Food posted another powerful article: Parents are Bankrupting Themselves to Look Adequate.

• Save. Seems like a good time to re-post this timeless SNL gem...
Logic can be so logical sometimes.

• Redneckity. Nails it...
Trae Crowder is a comedian, but says he's speaking from the heart in these videos. I don't doubt it. His YouTube channel is essential viewing material.

And that's all she wrote for this week. Whomever "she" is. She's not me, or so I'm guessing.