Tonight it's a very special Las Vegas edition of Bullet Sunday!
It's special since there's only one bullet. And that's because it's such an incredibly awesome bullet that you would totally forget any other bullets that might appear afterwards.
• ELVIS! The Official Planning Meeting for TequilaCon 2010 ended with a bang when the entire committee decided to attend the Legends show at Harrah's. The acts performing tonight were Britney Spears, James Brown, David Bowie, The Temptations, and (of course) ELVIS!
Here's photos of Jenny collecting an autograph (and some sweat off of Elvis's chest!)...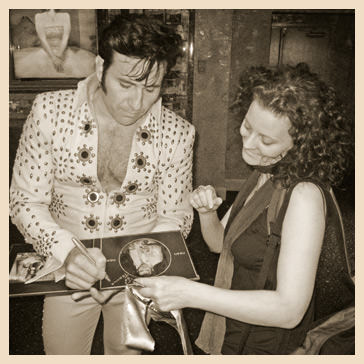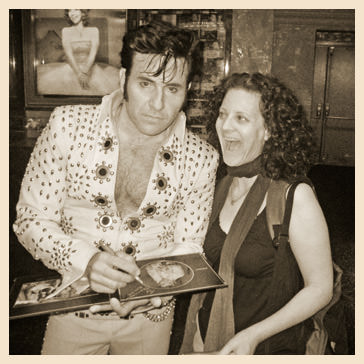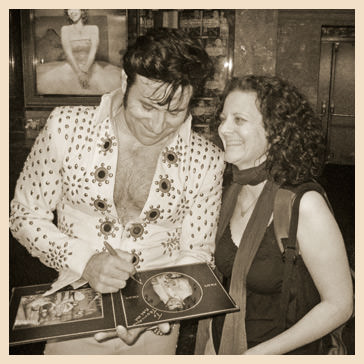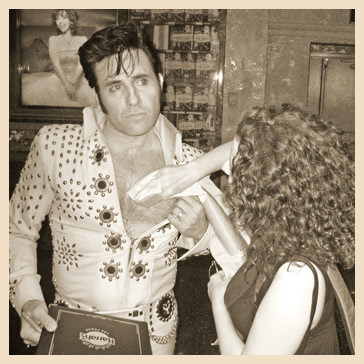 Such shameless flirting! I think she's totally found herself a new boyfriend.
And here's a crummy picture I took of our photo with my pocket camera...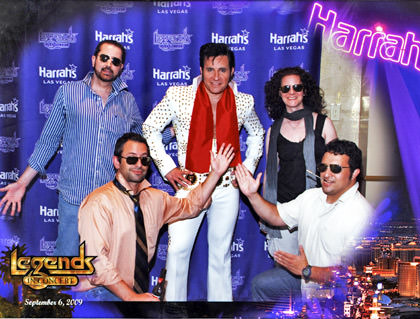 IMPORTANT NOTE: Just to be clear, that is the cuff of Brandon's shirt... NOT Elvis's penis popping out of his pants. Such genius that you'd almost swear that Brandon planned it that way. Which he probably did.
Elivis signed it "To TequilaCon Forever"...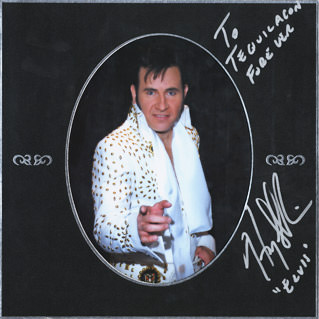 And thus ends what is probably the most perfect Bullet Sunday in the history of Bullet Sunday.