Posted on August 24th, 2015

Just some random heads spotted while at an antique mall this past weekend.
SUPER CREEPY RANDOM MANNEQUIN HEADS!!!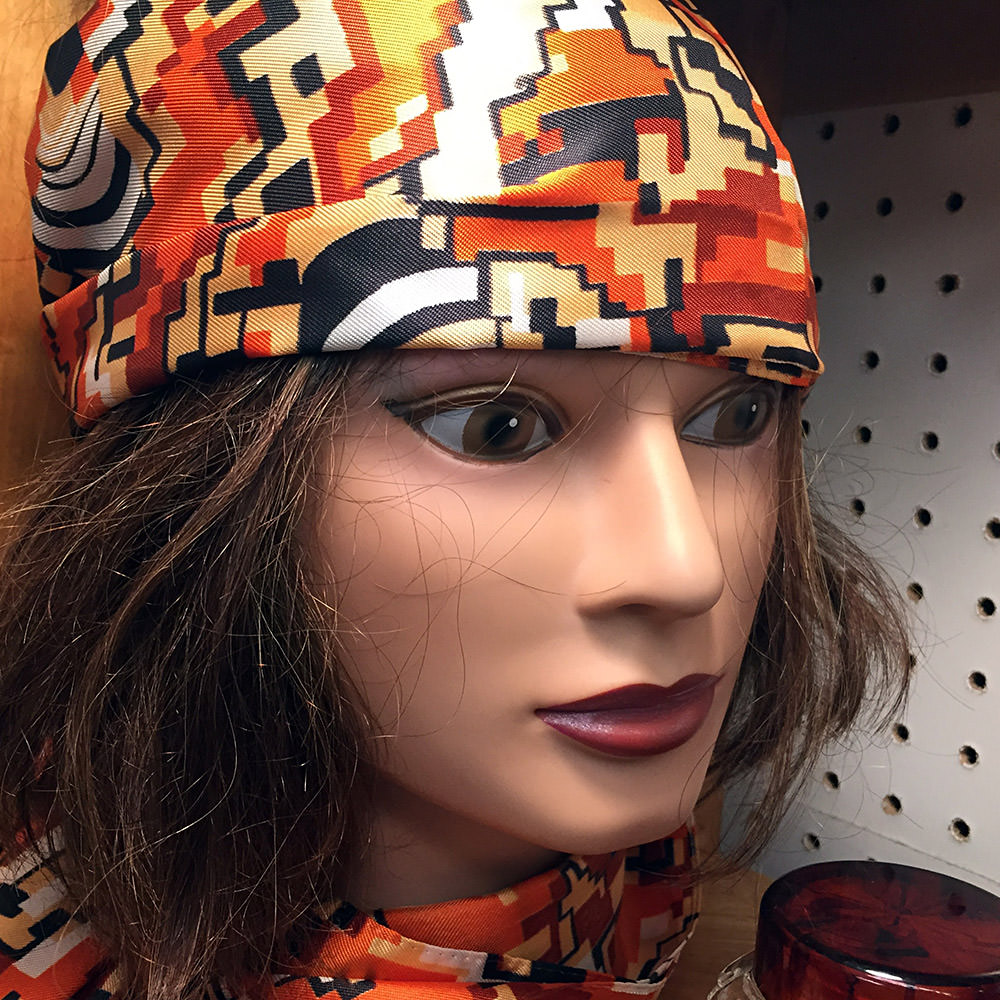 AND A SUPER CREEPY CLOWN HEAD PHOTOBOMBING A BABY DOLL TOO!!!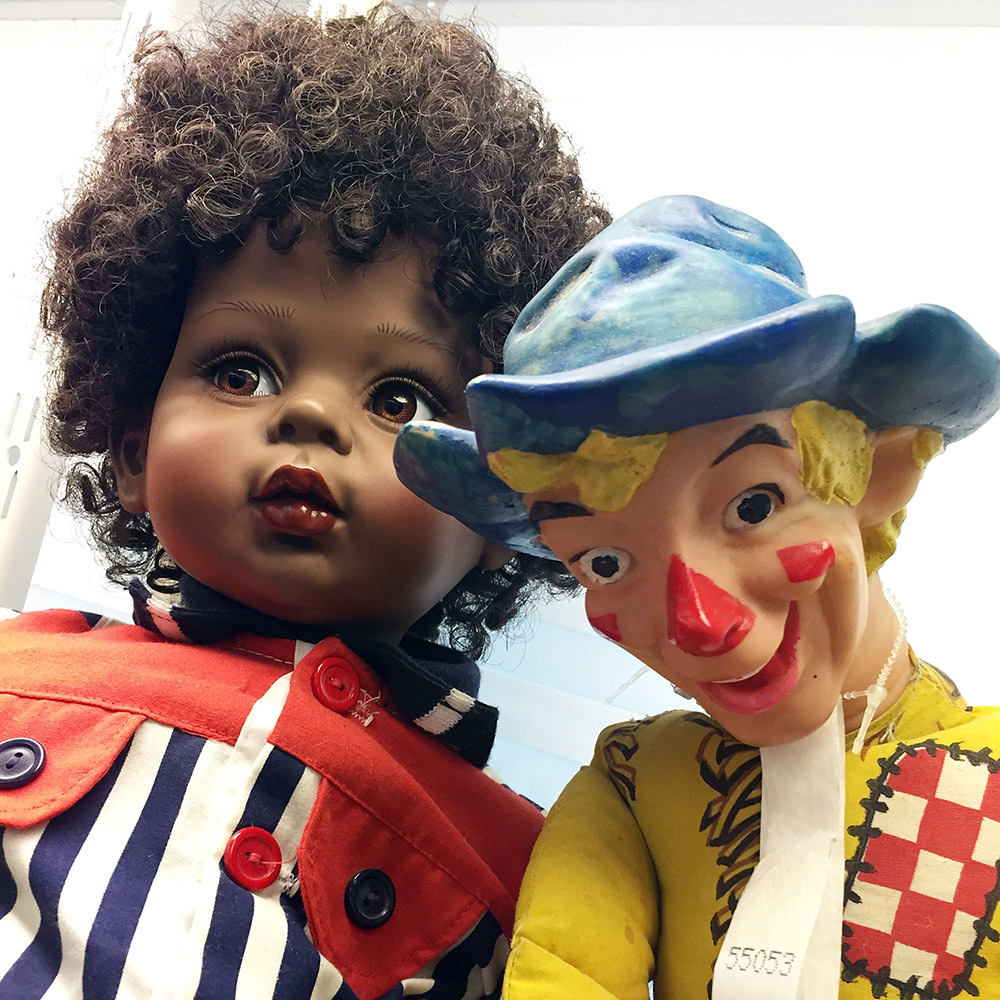 SUPER CREEPY!!!
And now you know what will be living in my head as I ty to sleep tonight...
Posted on April 9th, 2010

My fear of clowns is well documented.
But apparently I didn't always have the same phobia of these psychotic killing machines that I do now. Because as I continue to scan and catalog pictures from my childhood, I am seeing clowns everywhere.
They're sneaking around in the background...
Or placed next to me...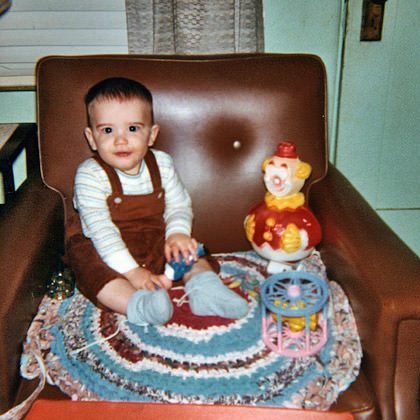 Or even sitting on my face...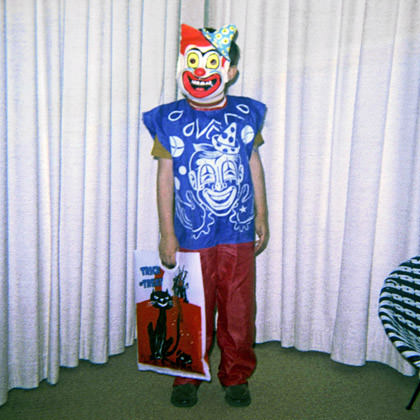 And yet these photos show no sign of the trauma I would surely experience if I were to run across these same clowns today. I can only guess that I was attacked by a murderous clown sometime in my early teens, and have blocked the incident from memory. Now only the fear remains, not the experience which caused it.
Kind of like the George W. Bush presidency. As the days pass, I can barely remember all the horrific details... just the overwhelming feeling of sheer terror and dread that they imprinted on my psyche.
I should probably seek professional help, but I don't think any amount of therapy is going to drive Karl Rove from my head. And I don't suppose it takes a psychological genius to figure out what my worst nightmare would be...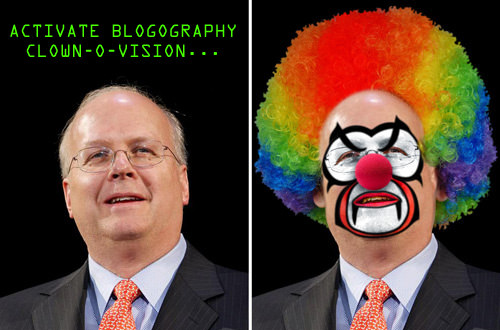 If Karl Rove ever joins the circus, I may never sleep again.
Though Rove did join FOX News, which is pretty much the same thing as the circus... just without the fresh-roasted peanuts, a trapeze, the big top, and somebody with a shovel to scoop up all the shit that the animals keep dropping all over the place.
Great. One more thing to keep me awake at night.
Posted on February 1st, 2010

Lately I've been striving to look at things in a different light to reveal what I might be missing. I thought that this would be a good thing, because it would help me to better appreciate the things around me. Things that I see every day, but take for granted.
Unfortunately, it's had the exact opposite effect. All I seem to be revealing is that there's a lot of pointless, stupid, and wholly disappointing stuff out there that I tend to ignore. Apparently with good reason.
It's like that favorite restaurant you go to whenever you're drunk and needing some cheap eats to help soak up all that alcohol. Then one day you decide to eat there when you're sober... only to discover that the food is complete crap, and the only way anybody would ever want to eat there would be if they were too inebriated to be able to taste it.
I'm trying not to be too upset about it, but I can't help but be disappointed.
I guess some things just can't hold up to that kind of scrutiny.
Other things, on the other hand, don't require scrutiny to reveal their pointless disappointing stupidity. The revelation comes from the genius way that other people react to it.
This link is sheer brilliance. Which leads me to a sign of my own...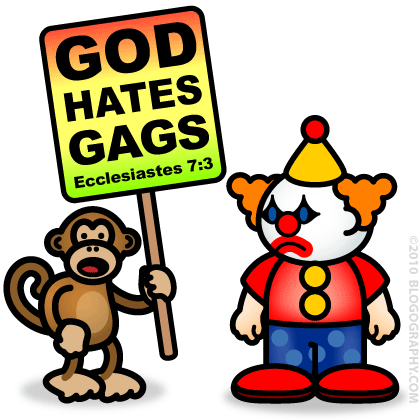 It's totally true! Look it up!
Confronting dumbassery with mockery to highlight just how fucking stupid it is... that's something I think God would appreciate. He invented a sense of humor, after all.