Posted on Wednesday, April 23rd, 2003

Woohoo! According to Aint It Cool News, one of my favorite TV shows, Angel, has been renewed! Not that AICN is the most reliable source, but even the hope of having Angel stay on the air after Buffy ends this season is worth celebrating.
Posted on Monday, July 7th, 2003

I hate, hate, HATE those stupid "television station identification marks" that are constantly displayed in the bottom-right corner of just about every channel. For the life of me, I don't understand what purpose they serve... I mean, isn't it enough that we have to suffer through station identification advertisements between commercials? But now it's gotten ten times worse. Some networks are adding idiotic sound and animation down there! For example, in anticipation of a new series called "Nip & Tuck" running on FX, they have been running a little animated graphic of a knife blade whirling in WITH SOUND to advertise it. Well, there's a tolerance point I have for annoyance, and that crosses the line. I've de-programmed FX from my Tivo, and don't plan on watching again unless they come up with a program so compelling that it outweighs their stupid and abusive behavior towards their viewers. Somehow I doubt that's going to happen and, if this type of crap continues on other networks, I'll just give up television completely and wait for the decent stuff to come out on DVD.
Posted on Tuesday, July 22nd, 2003

At the insistence of some raving friends, I've finally started tuning in to Bravo television's Queer Eye for the Straight Guy. In this latest twist to "reality television," a team of five gay guys render advice in fashion, grooming, style, design, food, and culture upon some poor straight slob. This show is funny. The only problem with it is that the advice they give costs major bank, and I don't see how the average guy could possibly afford to go to $500-a-day spas and shop at Ralph Lauren. Oh well... it's entertaining, which is more than I can say for most of the stuff on television.
Posted on Tuesday, September 2nd, 2003

Even if you hate motorcycles (poor sick bastard!) there is no way you cannot enjoy Discovery Channel's American Chopper! The constant drama generated by Paul Teutul and his son Paul Teutul Jr. is far more entertaining than most of the crap on television, and watching Paulie build these amazing bikes from the ground up will give you an appreciation for motorcycles you never knew you had. Thankfully, Discovery is going to release the first season on DVD so I can free up some room on my Tivo... but $144.95?? This set should be at least half that much.
Posted on Saturday, September 6th, 2003

Oooh! My Alias: The Complete First Season DVD set finally arrived yesterday, so I spent the entire evening watching Jennifer Gardner kick ass. But episodes of Alias are like M&Ms in that you can't eat just one... the hours clicked by and, before I knew it, the clock was reading 2:30am (damn them for ending each episode in a cliffhanger!). It's astounding that such a well-written, well-acted, and complex show can survive on television given the mentality of the American television audience (though I suppose the fact that Gardner is really pretty doesn't hurt). Even more surprising is just how deep the show is... layers and layers of twists and turns, with the show reinventing itself constantly to stay fresh and interesting. If you haven't seen Alias yet, then you are missing out on one of the best programs ever to hit television.
Posted on Thursday, September 11th, 2003

What I plan to be watching this Fall (well, not really -- with the exception of well-written, complex shows like Alias, Gilmore Girls, and West Wing -- I Tivo through a typical 30-minute show in about 10-15 minutes). Fortunately, I have a dual-tuner Tivo, so I can record two shows at once, but that doesn't save me for those times I really need three (which forces me to drop shows like "Tru Calling" and "Jake 2.0" which I might otherwise try out).
SUNDAY
08:00-08:30 The Simpsons (FOX) I miss Futurama, FOX bastards!
09:00-10:00 Alias (ABC) One of the best on television!
10:00-11:00 The Lyon's Den (NBC) Amazing buzz, so I'll give it a try.
MAYBES: Arrested Development (Good reviews, interesting premise).
MONDAY
09:00-10:00 Las Vegas (NBC) Looks too good to be true, probably is.
09:00-10:00 Everwood (WB) Better than average angst-drama I Tivo through in 20 minutes.
10:00-11:00 CSI: Miami (CBS) Inferior CSI clone with the truly awful David Caruso.
MAYBES: Skin (surprisingly, a hit with the critics), Two and a Half Men (Sheen!).
TUESDAY
08:00-09:00 Navy NCIS (CBS) JAG spin-off is worth a look.
08:00-09:00 Gilmore Girls (WB) 3-hrs. of television in a 1-hr. package!
GUESS NOT: I'm with Her (Fluff crap-fest romantic comedy I would have tried if it was in a better time slot).
WEDNESDAY
08:00-09:00 Enterprise (UPN) Don't ask me why (okay, it's T'Pol!).
08:00-09:00 Smallville (WB) Not half bad, but getting there.
09:00-10:00 The West Wing (NBC) Hope it survives the lost of Sorkin!
09:00-10:00 Angel (WB) Vampirey goodness in every bite!
10:00-11:00 Karen Sisco (ABC) Excellent buzz.
WHAT THE-? Kind of wanted to see Jake 2.0, but not against TWW and Angel!
THURSDAY
08:00-09:00 Survivor (CBS) Not-so-real reality television.
08:00-08:30 Friends (NBC) Let's run this one into the ground.
08:30-09:00 Scrubs (NBC) One of the few good comedies on television.
09:00-10:00 CSI (CBS) If they don't water it down for CSI: Miami, it's good.
09:00-10:00 The O.C. (FOX) The shame! I actually like this one!
10:00-11:00 Without a Trace (CBS) Mostly lame, but still watchable.
GUESS NOT: Coupling (wanted to see how they butcher the amazing BBC original, but not against The O.C. and CSI), Tru Calling (Eliza Dushku! but not until Survivor is over).
FRIDAY
08:00-09:00 Miss Match (NBC) Usually hate this stuff, but it's Alicia, so I'll try.
08:00-09:00 Joan of Arcadia (CBS) Interesting idea, so I'll give it a shot.
09:00-10:00 JAG (CBS) Catherine Bell makes every show sweet.
10:00-11:00 The Handler (CBS) Joey Pants kicks ass!
GUESS NOT: Wanda at Large (love Wanda Sykes, but it's a crappy time slot).
CABLE
Carnivale (HBO) David Lynchian type strangeness... I can't wait.
Six Feet Under (HBO) Kind of sliding, but a good watch.
Sex and the City (HBO) Approaching the finish line.
Queer Eye for the Straight Guy (BRAVO) A gay-ol' time.
Inside the Actor's Studio (BRAVO) James Lipton sucks up to the stars with both lips.
American Chopper (DISCOVERY) The drama! With motorcycles!
Monster Garage (DISCOVERY) Power tools gone horribly wrong on vehicles.
Monster House (DISCOVERY) Power tools gone horribly wrong on homes.
The Ellen DeGeneres Show (SYND) She was born for this crap.
Monk (USA) Tony Shaloub rocks.

I do not, of course, actually have time to watch all of this crap... but about half will drop out or be cancelled, so it all evens out in the end. A pretty good season, I think, which is actually a bad thing!
Posted on Monday, September 15th, 2003

With so much crap on television, it's always a pleasant surprise when something worth watching comes along. Not so surprising is when these shows come from HBO, where quality seems to be more important than dumbing down to the lowest common denominator (namely, the American television audience). Well, after Sex and the City and Six Feet Under, they appear to have struck gold once again with Carnivale. It's an odd David-Lynchian-type mix of The Stand with little touches of Pulp Fiction and even The X-Files tossed in for good measure.
The story focuses on a traveling carnival who takes in what appears to be a prison escapee named Ben who has some pretty amazing supernatural talents, but the carnival itself is not quite what it seems. On the other end of the spectrum is a preacher who appears to be getting signs from God, but other happenings may be suggesting otherwise. And, of course, everybody has secrets and a past that's begging to be explored.
Bonuses include appearances by the talented Patrick Bauchau, Amy Madigan, and Nick Stahl in the lead. If you like unusually good television that is just left of mainstream, this is worth a look.
Posted on Tuesday, September 30th, 2003

Argh. Just one more day in Sweden would have been sweet but, all good things must come to an end, so now I'm back home. As sad as I am that the vacation is over, I am really, really happy to be able to ride my motorcycle again. It was like a punch in the gut every time I saw a Beamer cruising past the streets of Stockholm and, now that I've been riding, I dread the next trip where I have to spend time apart from my ride. Heaven only knows how freaked out I'm going to be when the snow hits.
The worst part about leaving for vacation when I did was the start of the Fall television season, so now my Tivo is completely stacked to the max. The good news is that most of the crap could be immediately deleted... case in point: Coupling. The original version out of the U.K. is one of my most favorite programs, so I was a little worried about how badly it would translate for American television. Well, all fears were justified, as the program is complete and total crap. They've destroyed it. The acting is abysmally bad... even from Rena Soffer, who was amazing in "Oh Grow Up." No spark. No timing. No ANYTHING. And I don't think I would feel any different if I hadn't seen the BBC original either... this show is just plain bad.
Fortunately, Alias was as excellent as always. Why in the hell doesn't this show get better ratings? It's got everything... hot women beating the crap out of people, mystery, intrigue, action, drama... amazing acting and writing talent. If only they would ditch the stupid "Marshall" character (why in the hell does every show have to put an idiot in it?). Tired of the same old boring television? Watch Alias... it completely changes every 4 episodes!
Posted on Monday, November 3rd, 2003

James Earl Jones guest starred on tonight's episode of Everwood, and again proves that he's one of the most captivating actors on the planet. Nobody else has such graceful subtlety on screen, and I have yet to see him in anything I haven't liked. Makes me want to watch Field of Dreams for the 100th time.
Posted on Thursday, November 6th, 2003

Today I received the DVD I ordered of Coupling: The Complete Second Season and was mildly amused by the sticker on it saying "The original UK version of the smash NBC hit!" In case you haven't heard, the lame-ass Americanized NBC version of the awesome BBC show was just cancelled a few days ago. I wish I could say I was surprised, but it was in no way comparable to the original, and should have never been made in the first place.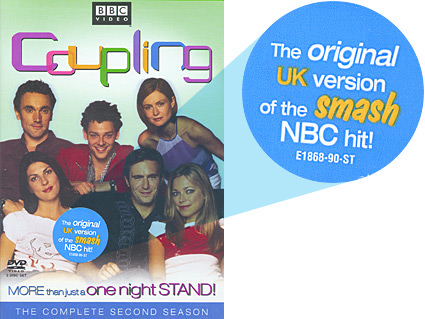 It's not that I really care that the show was cancelled, but I do worry that American audiences might skip over the original show on the DVD shelf because they think it sucks as bad as the American version. That's really too bad, because this is one of the funniest shows ever to hit television.
Posted on Sunday, November 16th, 2003

WTF?!? One of the better shows on television, Alias, has been preempted for The American Music Awards tonight. It's bad enough when good shows get interrupted or postponed for dumb-ass news briefs that nobody gives a crap about, but to purposely bump Alias for this self-congratulating wank-fest is just annoying. Why not preempt a moronic show like Who Wants to Marry a Millionaire, Extreme Makeover, or any of a hundred other stupid-ass reality shows built for people too stupid to follow a plot?
So now, instead of getting to top off my weekend with the sweet hotness that is Jennifer Garner...
... I instead get to watch a show that opens with Britney Spears bumping and grinding like a crack whore impersonating Madonna, and a no-talent ass-clown like Kid Rock scream "I WANT TO MAKE LOVE" over and over again (I see that dating Pamela Anderson has somehow extended his 15 minutes). I can only imagine the show goes downhill from here (even with Jimmy Kimmel hosting and a performance by 3 Doors Down), so I suppose I'll call it an early night. I've said it many times before, but f#@% ABC television... f#@% them up their stupid asses.
Posted on Tuesday, November 25th, 2003

Is it just me, or does Betty White totally kick ass? I was just watching the mostly forgettable I'm with Her tonight and here comes Betty (playing herself this time!). All of a sudden, a mediocre show that's barely holding my attention takes a quantum leap and has me riveted to the television...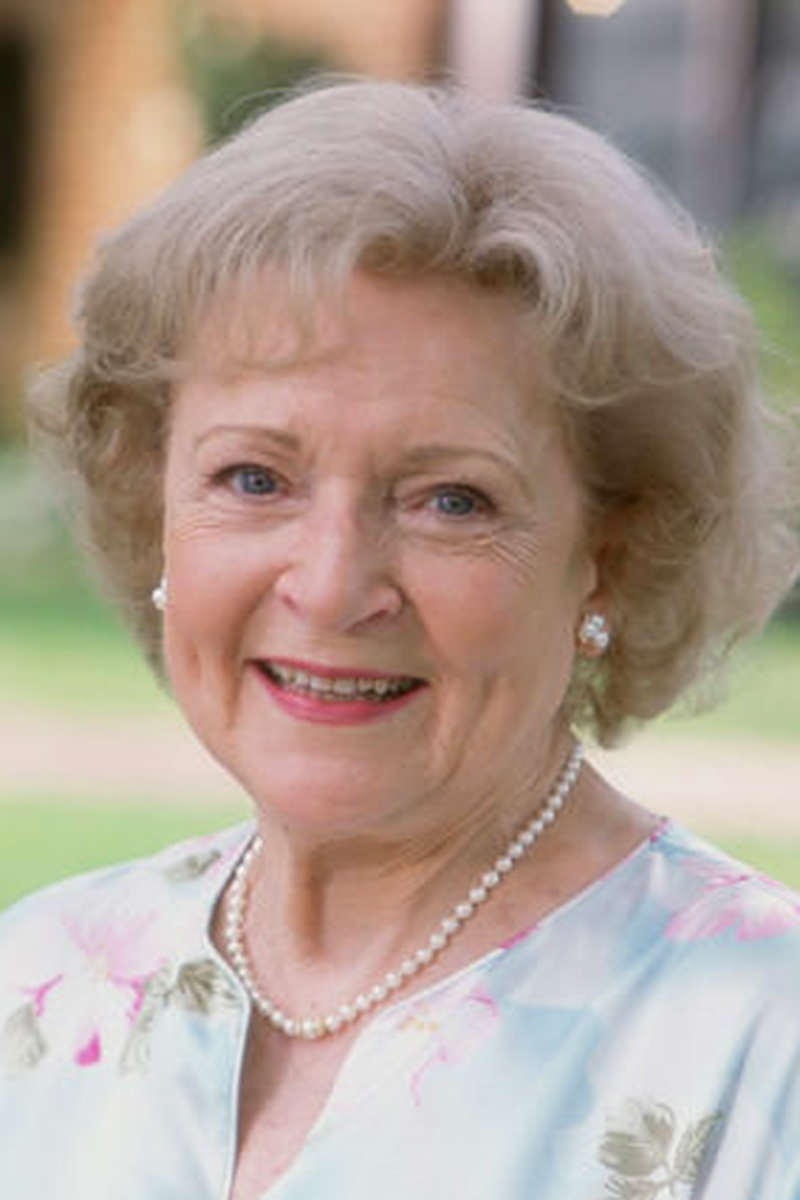 No image attribute was given.
I guess it's too much to expect that, at her age, Betty could make an appearance on ALL television shows. How much would it rule to have Betty White on Alias? Or maybe on Las Vegas or even C.S.I.? And what about movies? If anybody could have saved Matrix Revolutions from sucking as bad as it did, it's Betty White!