It's funny the things you remember.
I rewatched the Wham! documentary on Netflix and it got me thinking about the George Michael video for Faith with his iconic jukbox, cross earring, and BSA jacket, which made me run to YouTube to watch it (and then, of course, the follow-up video for Freedom where he sets all of it on fire)...
All of a sudden I had a flashback to a pair of pajamas my grandma made me when I was little. But I wasn't wearing them in the flashback... I was looking at me wearing them. Probably in a photo. So I went running to look through all my scans of old family photos and, yep, there it was...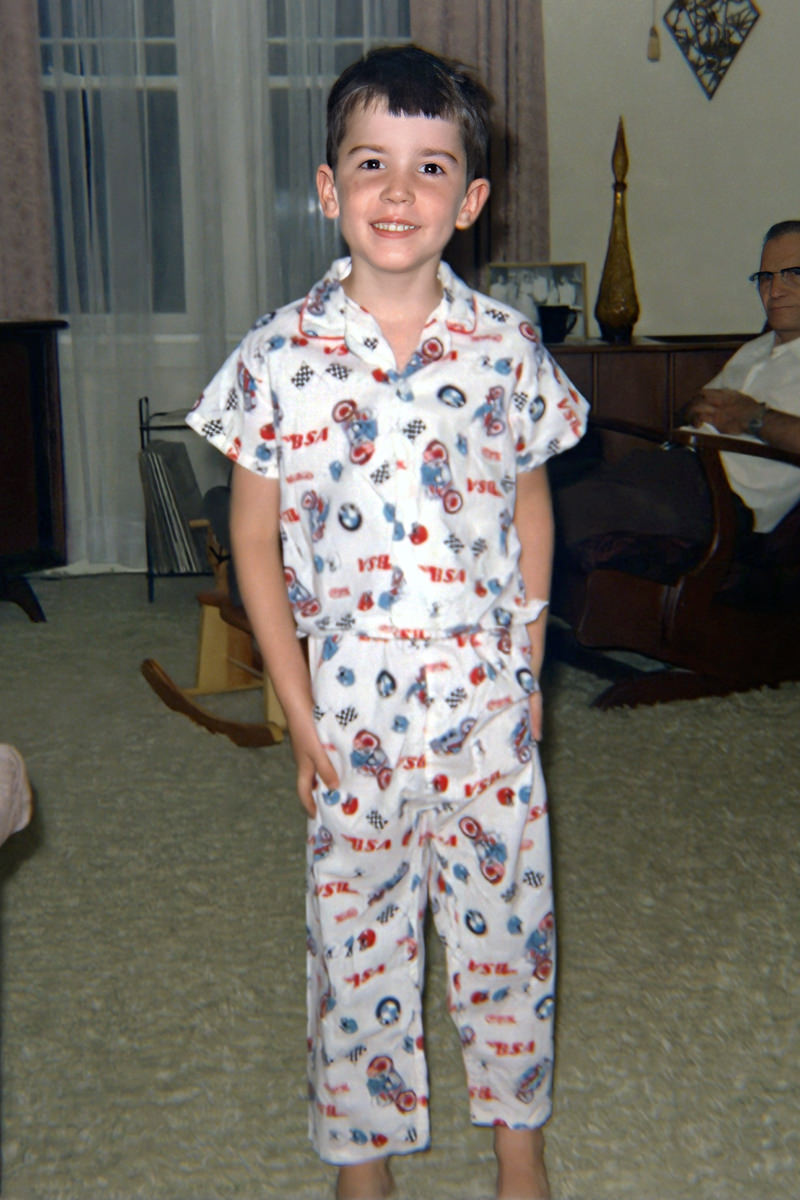 What's amazing is that I recognized the pajamas as being BSA pajamas even though I couldn't really read it until I zoomed in and digitally enhanced it, which means I likely remembered it in my subconscious from when I was a kid somehow...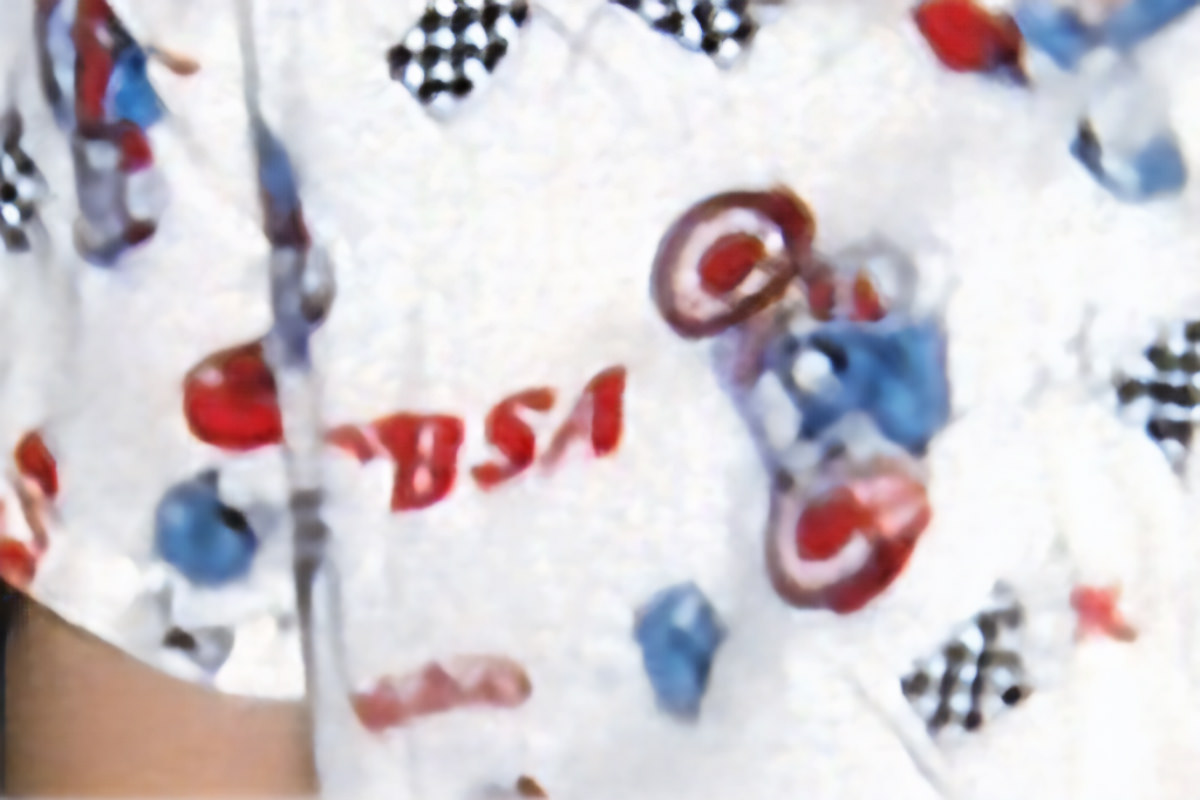 I have no idea why BSA fabric was being sold here in the very rural valley we live considering the brand is British (BSA = Birmingham Small Arms). Nor do I know why my grandma selected it to make pajamas for me. Although it might have been because I've been a motorcycle fan from a very young age...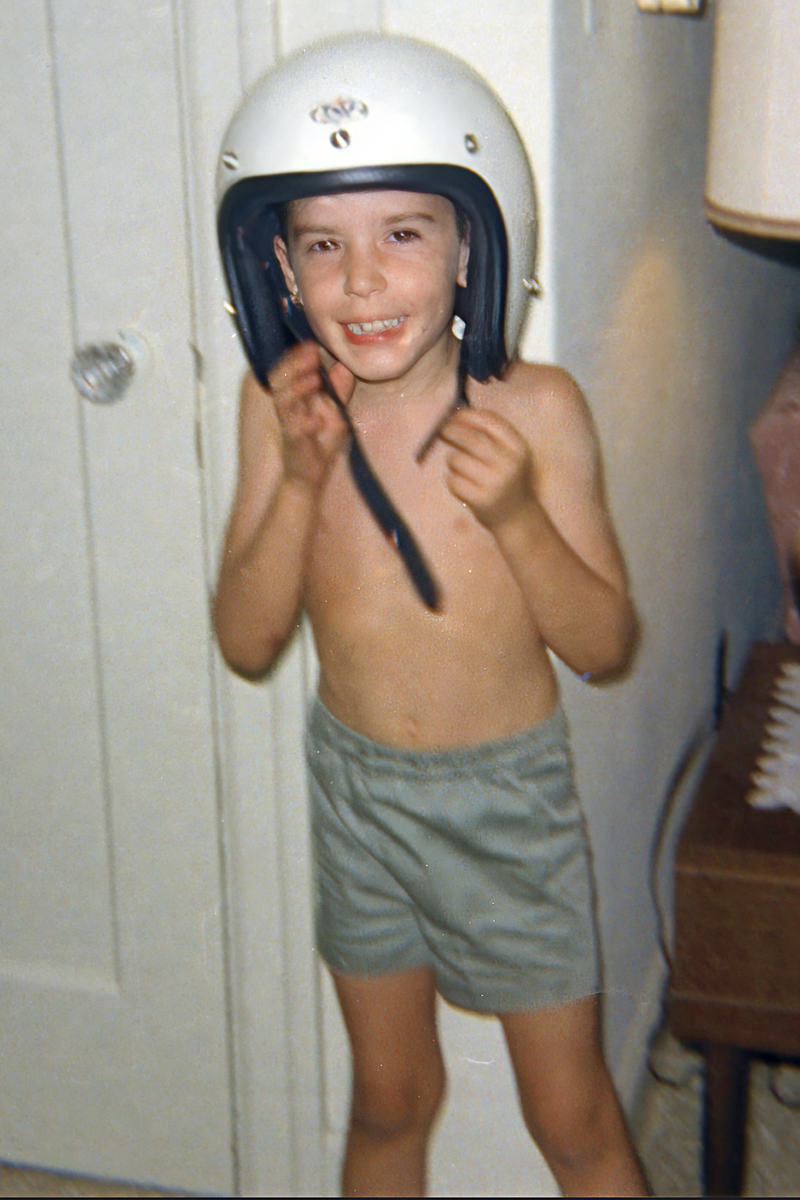 All due respect to George Michael, but I think I wore it better...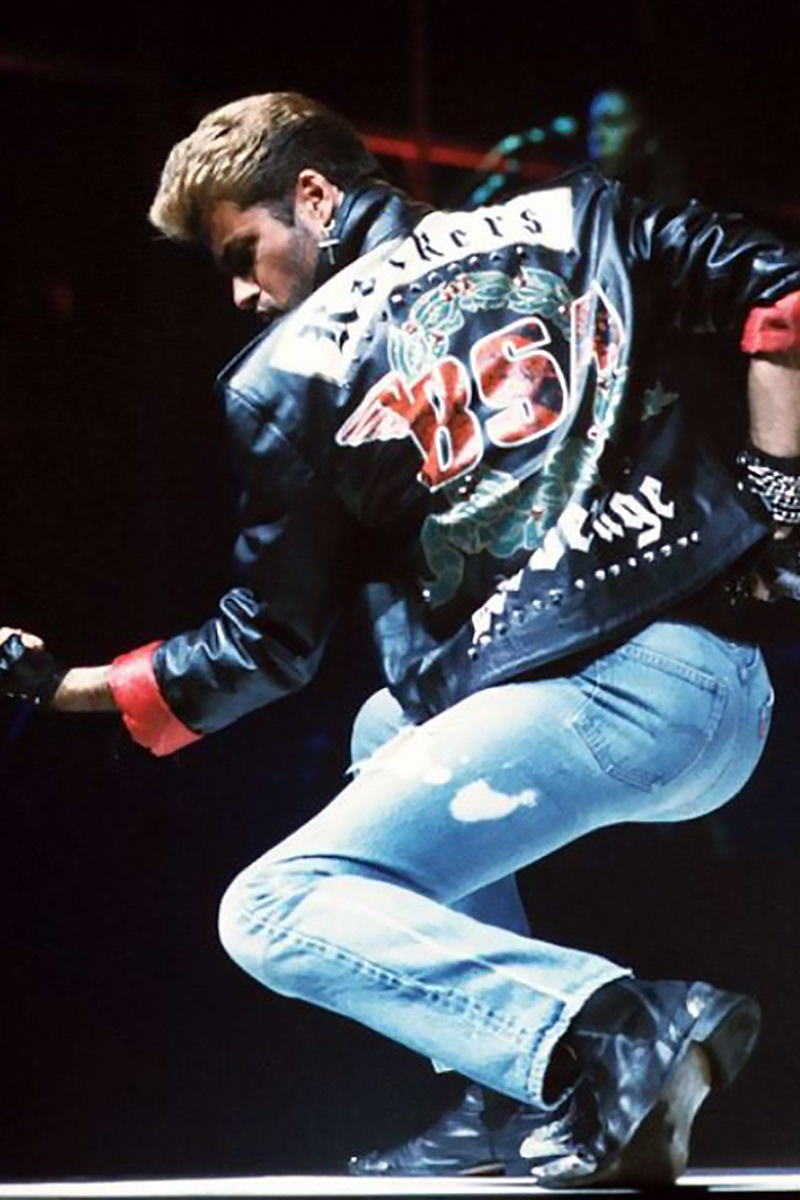 Weird how I can remember a pair of pajamas from 50 years ago, but can't remember why I walked into the kitchen ten minutes ago.