I almost ran out of the "urinary care" prescription cat food that Jake needs and Jenny also eats. This is what I supplement to "wet" food, which is everything from Chicken of the Sea salmon or tuna and =shudder= anchovies to cat food that's soups, broths, and canned.
It wouldn't be the end of the world. I still have the Meow Mix that I feed to the neighbor cats, but it's not ideal if I'm going to keep Jake out of the cat hospital...
Anyway...
As I always do, I look at the seasonal toys to see if there's anything Jake and Jenny will play with for 20 minutes then abandon. I found Spooky Donuts and Kitty Crackle Catnip Candy Corn...
Jake stopped to smell the ones I threw on the stairs, but was mostly not interested. He has only a mild reaction to catnip...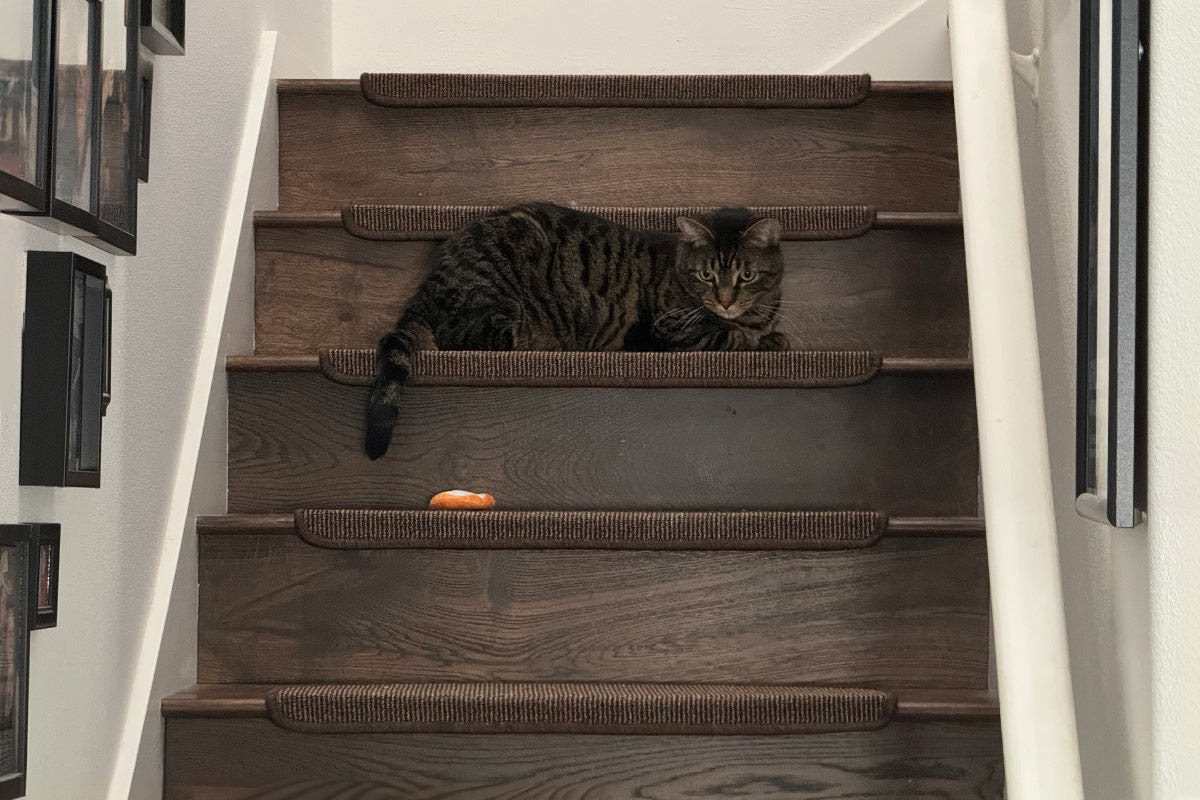 His sister, on the other hand...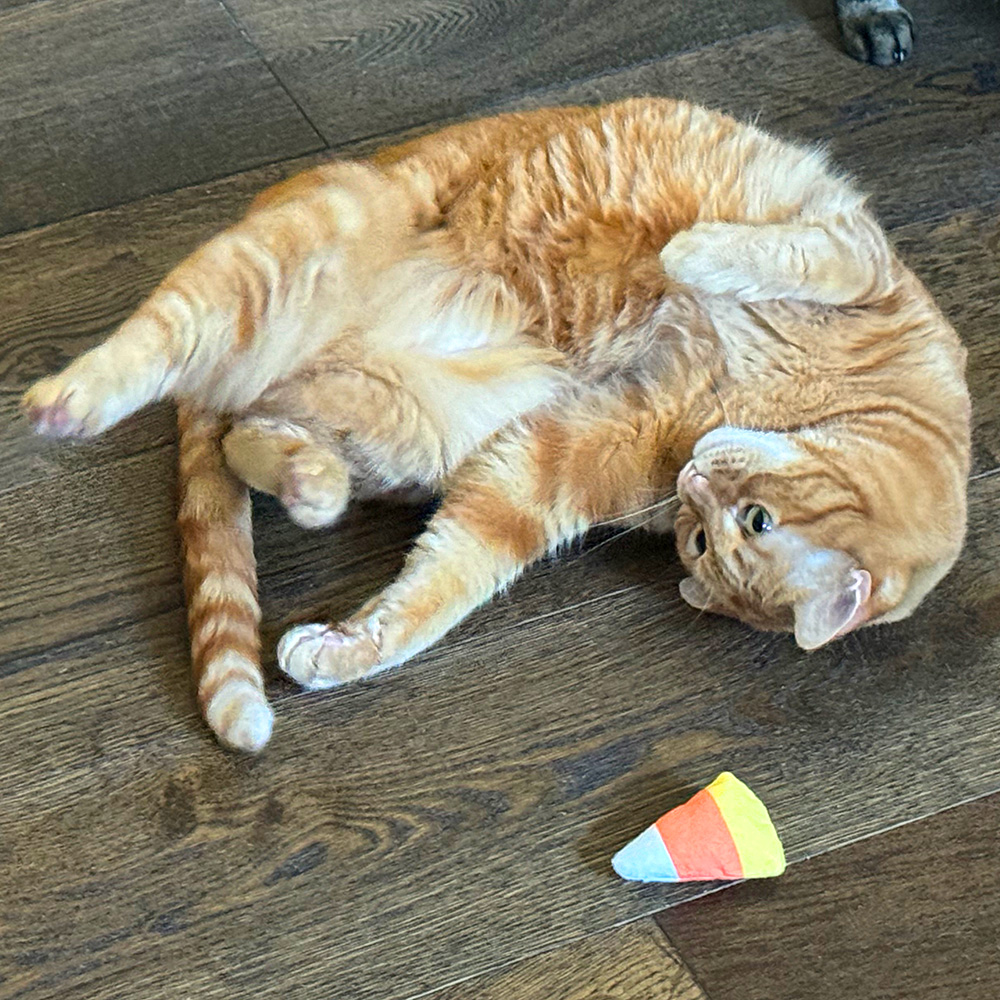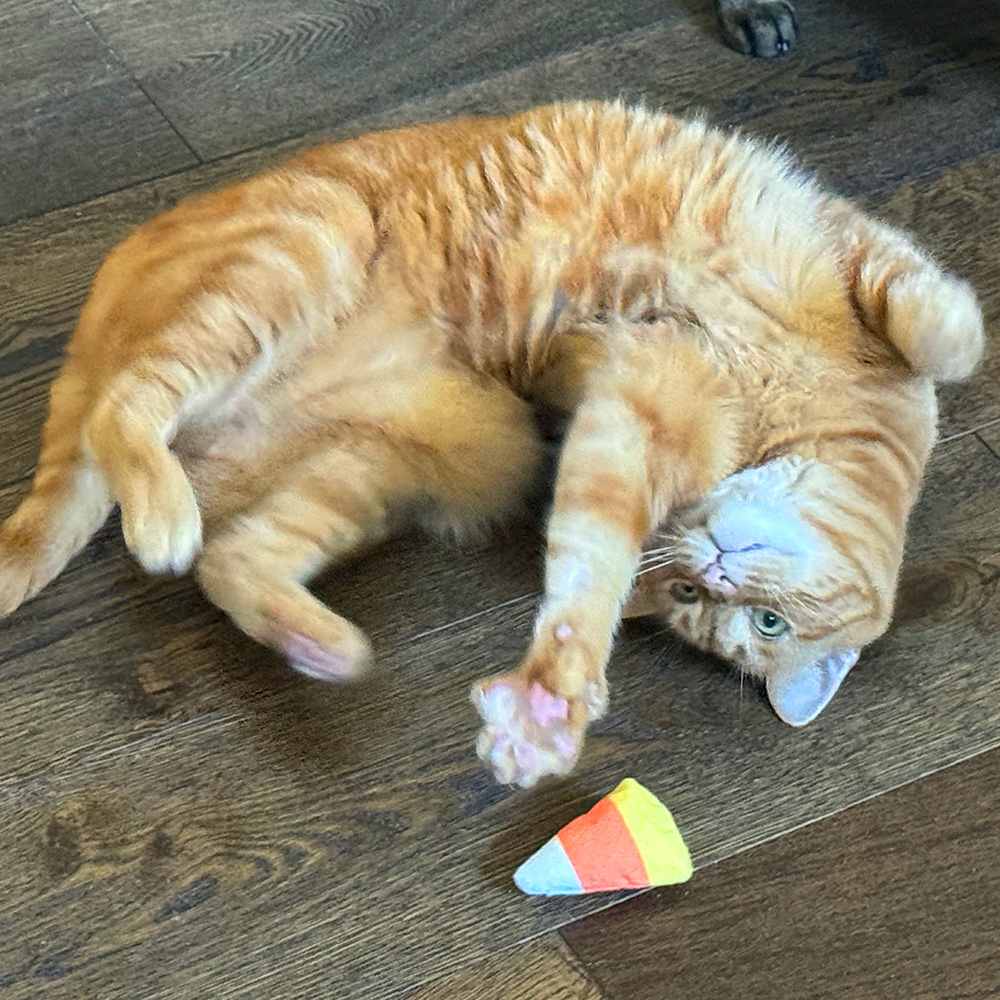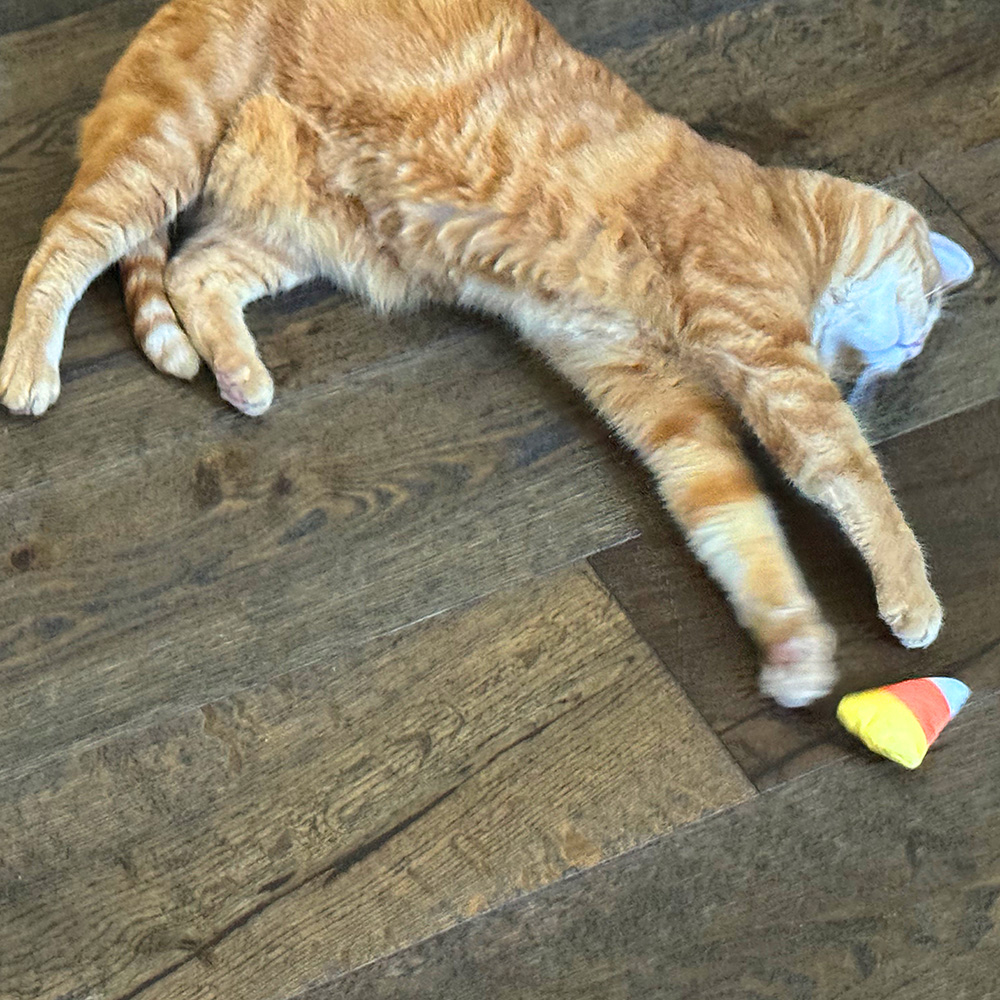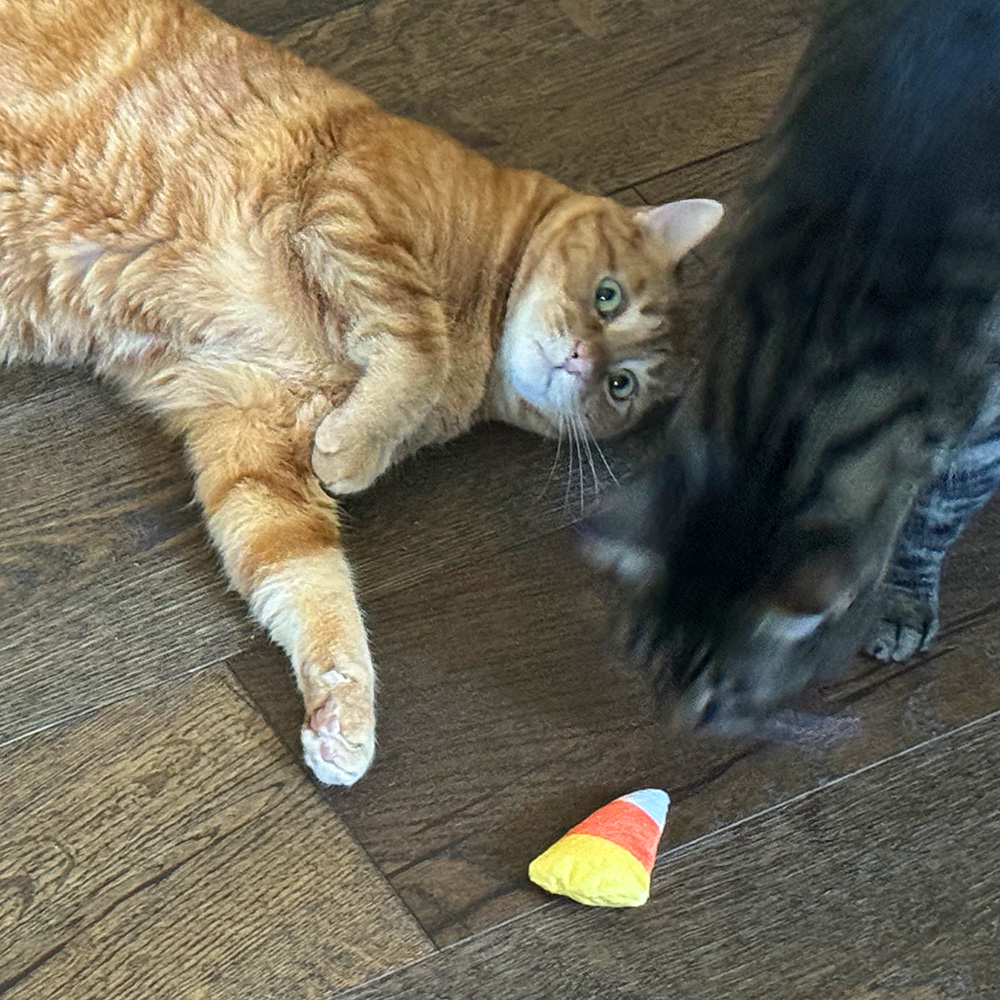 She gets high on the 'nip, that's for sure...
Jake was more interested in the box, as usual...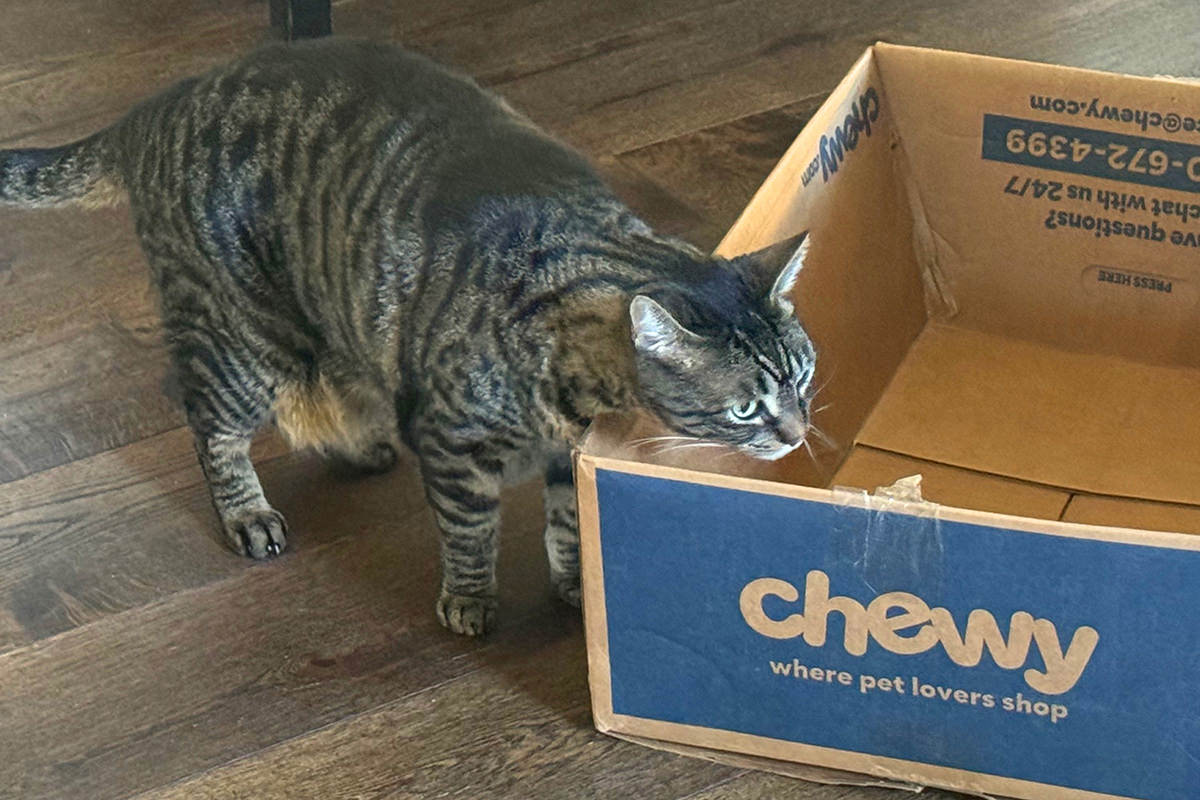 And, sure enough, the toys are completely ignored now. Halloween was nice while it lasted.