My cats are psychotic killers who just love to torture small creatures for fun because they just can't help themselves... which means birds hanging out in the catio are not safe from being brought into the house. What's weird is that they never actually hurt the birds, they just bring them inside to play with them.
Last Sunday I came downstairs only to find feathers on the floor. So then I spent a while searching for the bird. Dead or Alive. And of course the frightened little guy was alive. I tried to shoo him out the guest room window, but he got scared and flew into the wall that's torn out in my guest bathroom!
And so I used lights to draw him out of the walls... then used lights to lure him back into the guest room... then tried to shoo him out. Again. But he kept hiding out under the bed because he couldn't fly through the bottom window which cannot open. So finally I blocked the bottom window and then... five hours after I spotted feathers... the bird flew out...
My cats... watching me frantically trying to remove a bird from my home...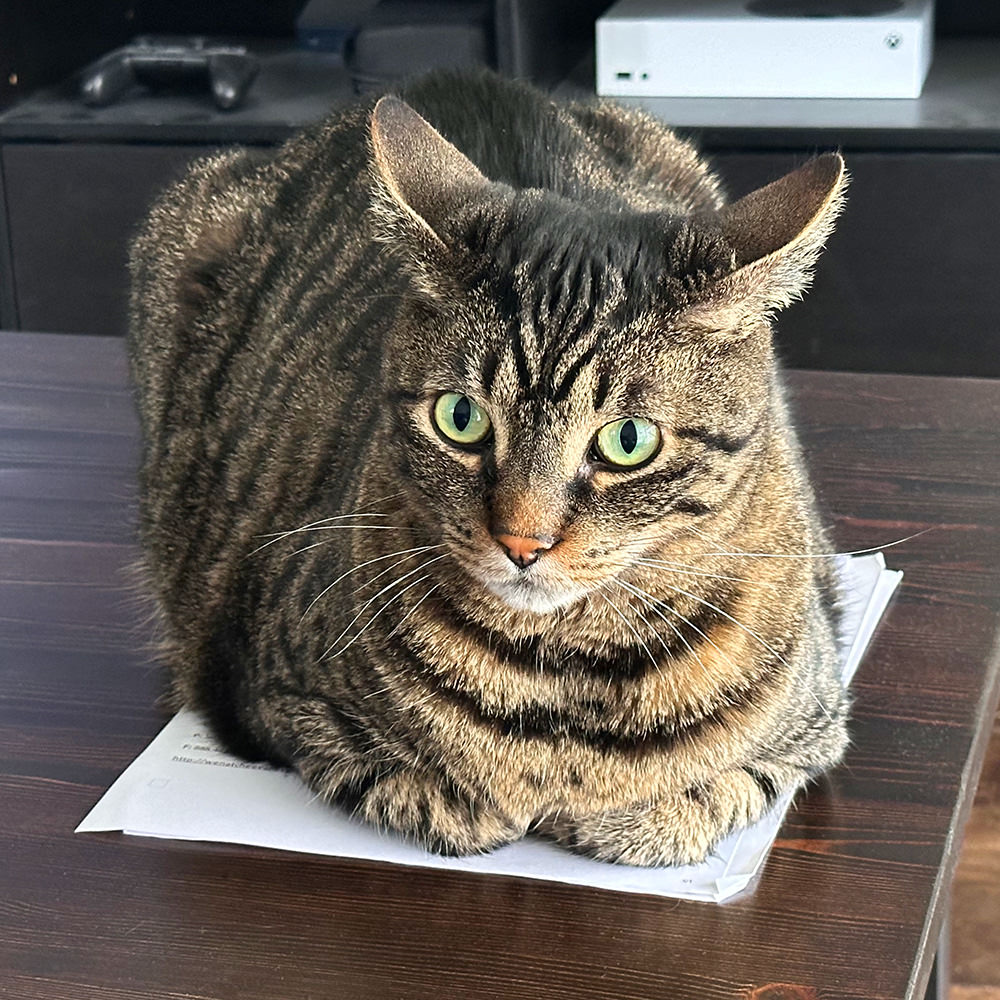 Apparently looking at me like I've ruined their fun isn't good enough... Jake had to sit on my work papers so I couldn't get to them as well.
Cats. What can you do?