How I know that it's time to haul out the electric blanket and the heating pads for the cats?
They start using me as an electric blanket. I mean Jake usually sleeps with me...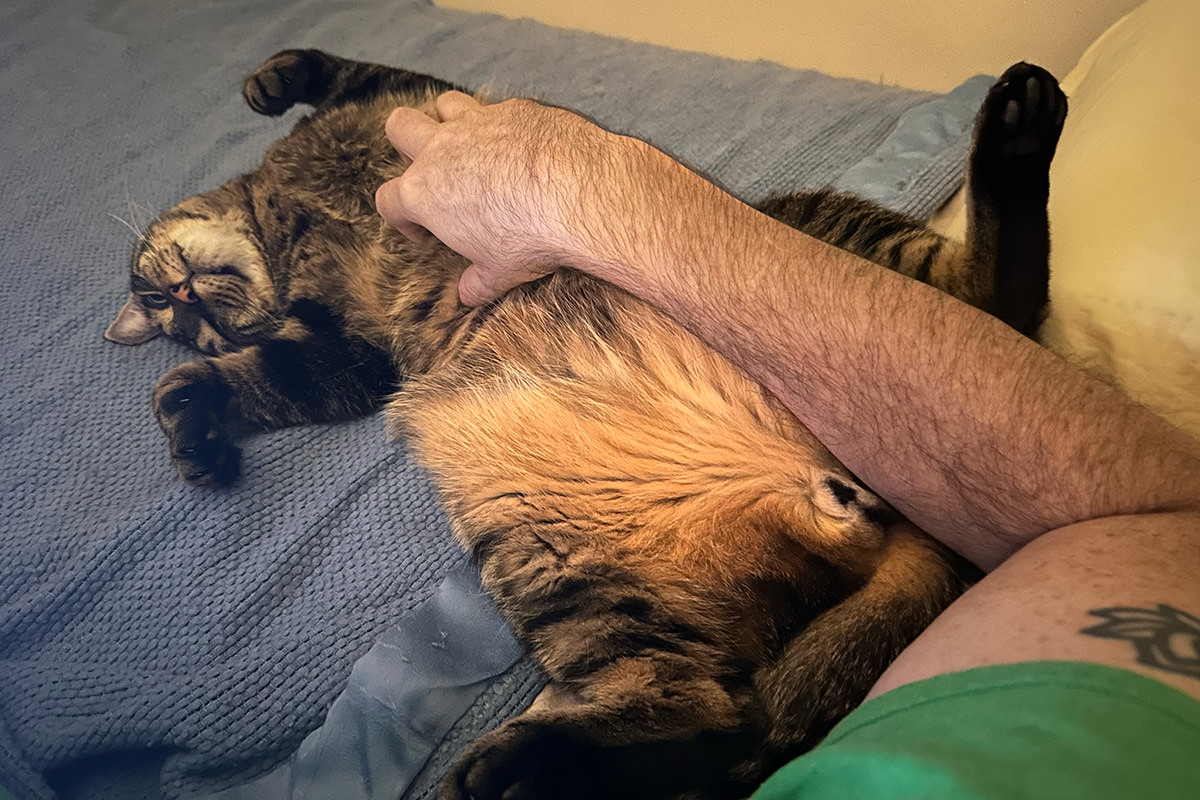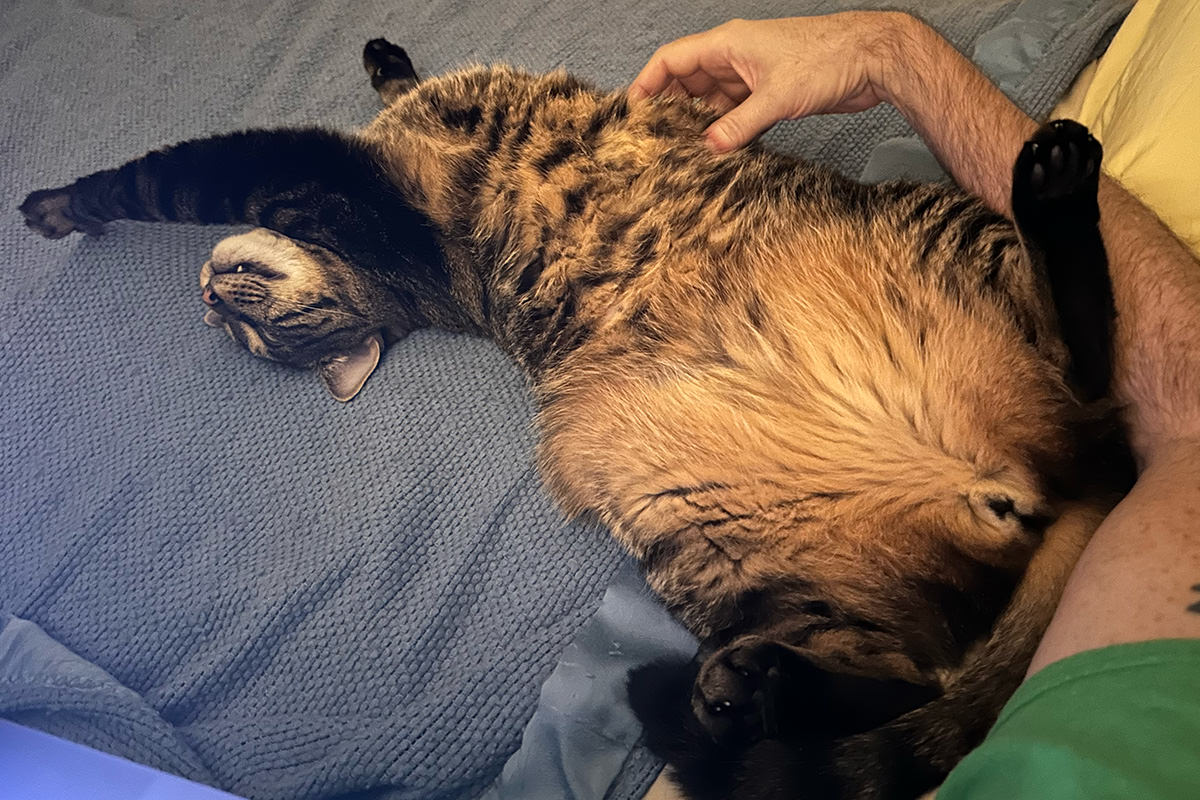 but when it gets colder he's on top of me...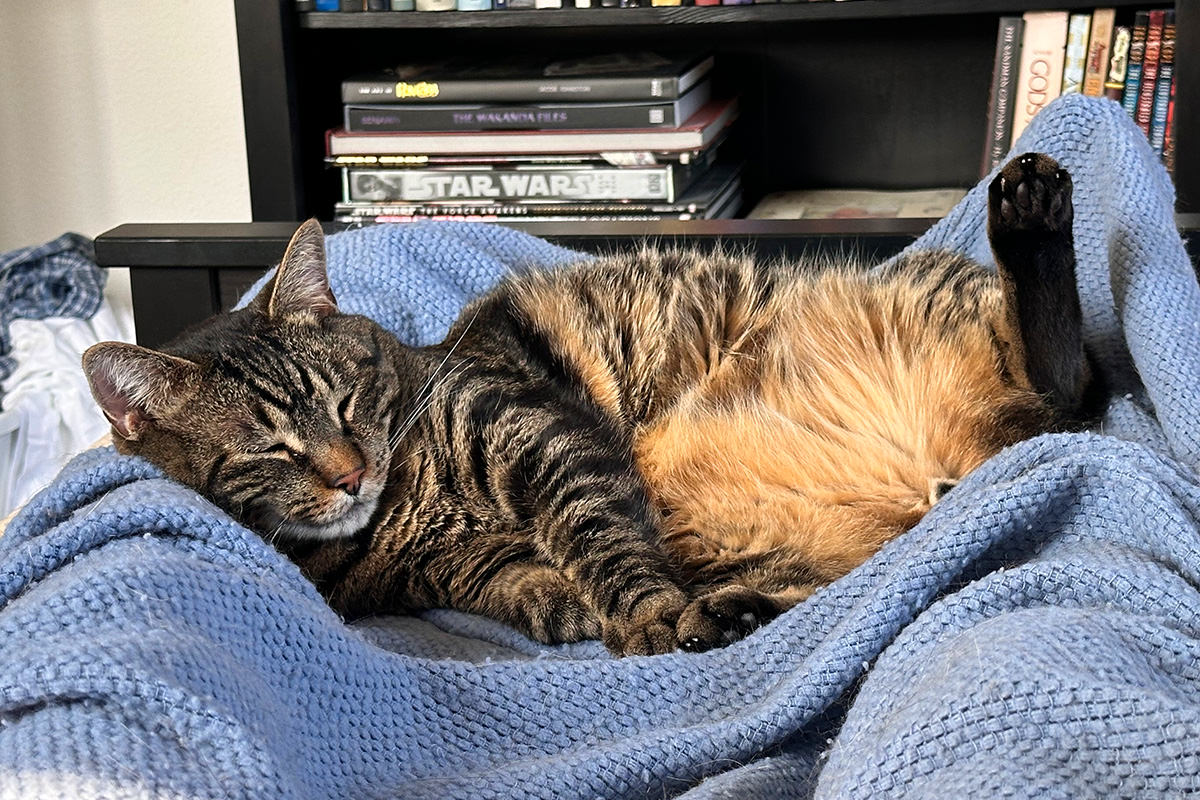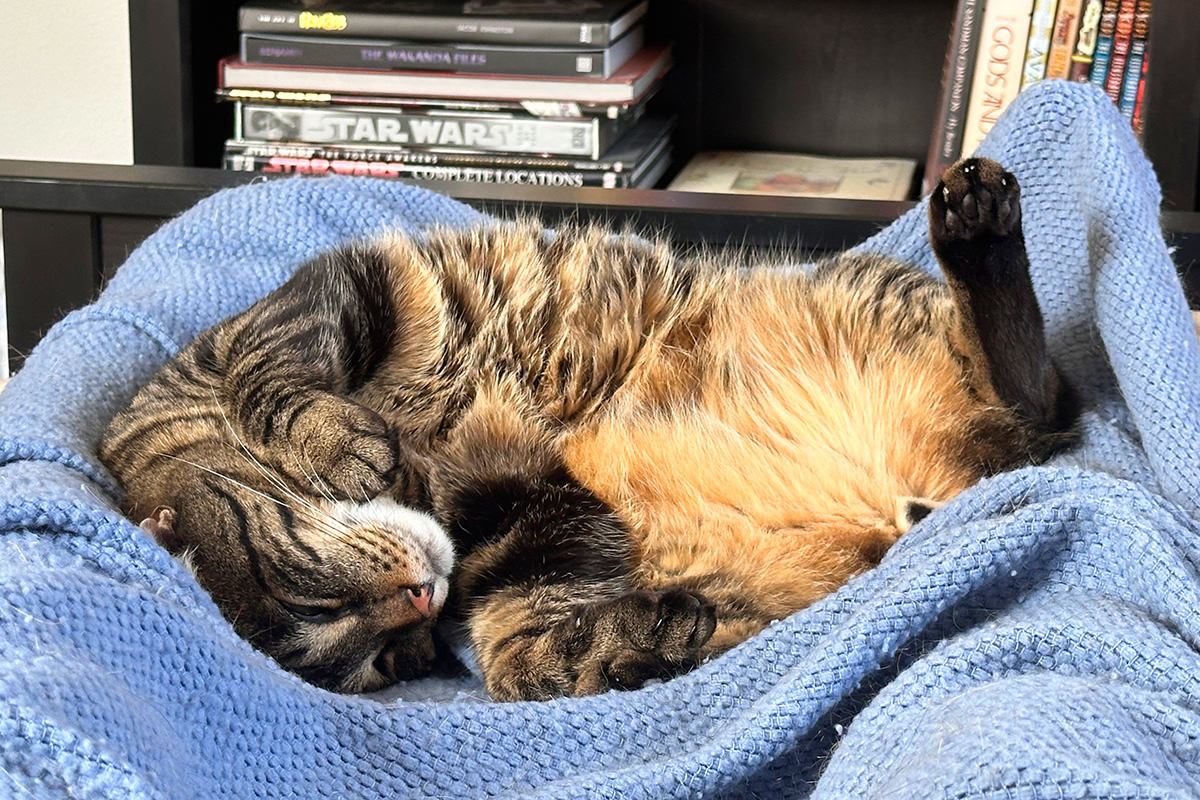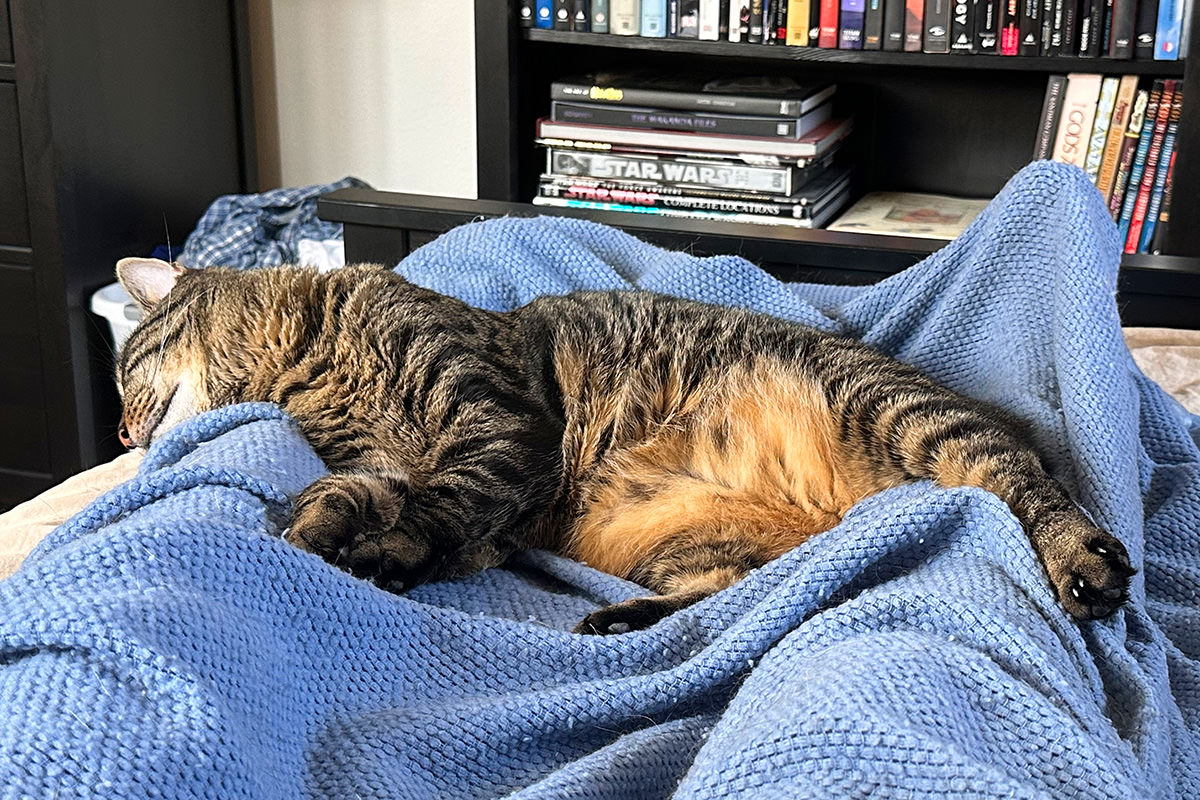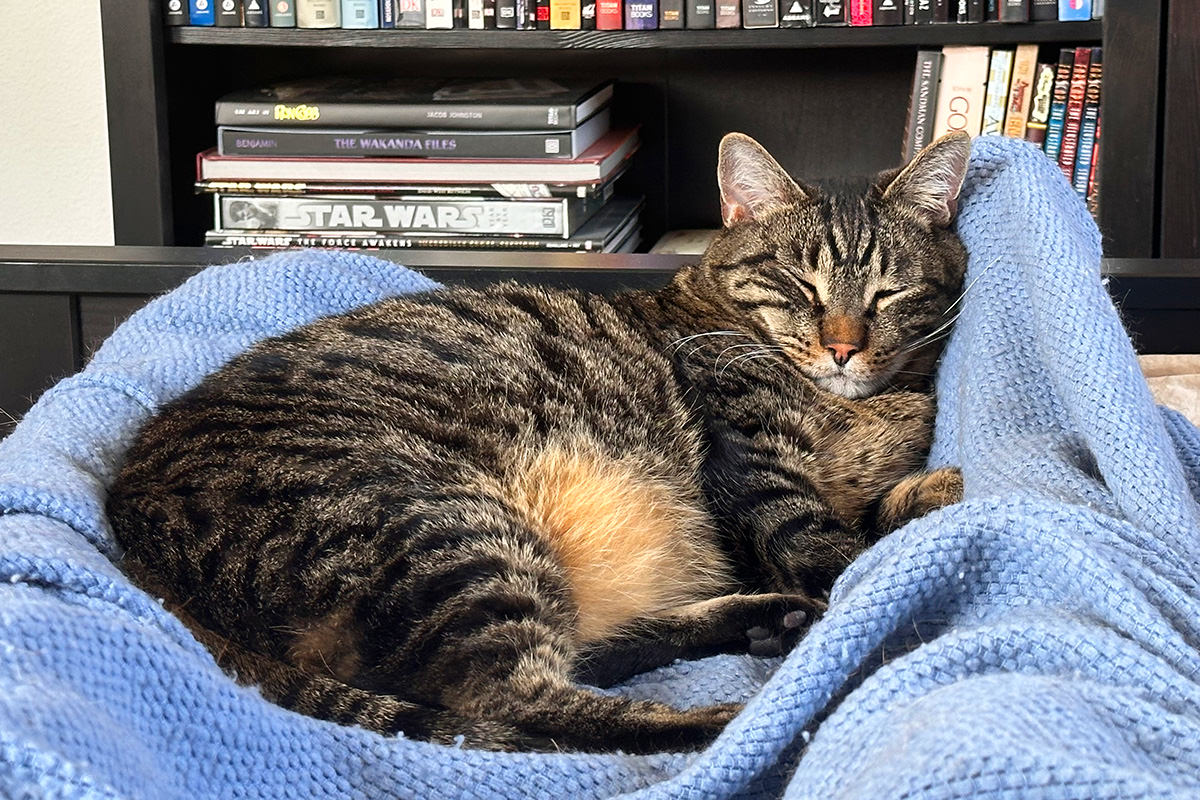 And if he can't squeeze between my feet, he'll sleep on top of them...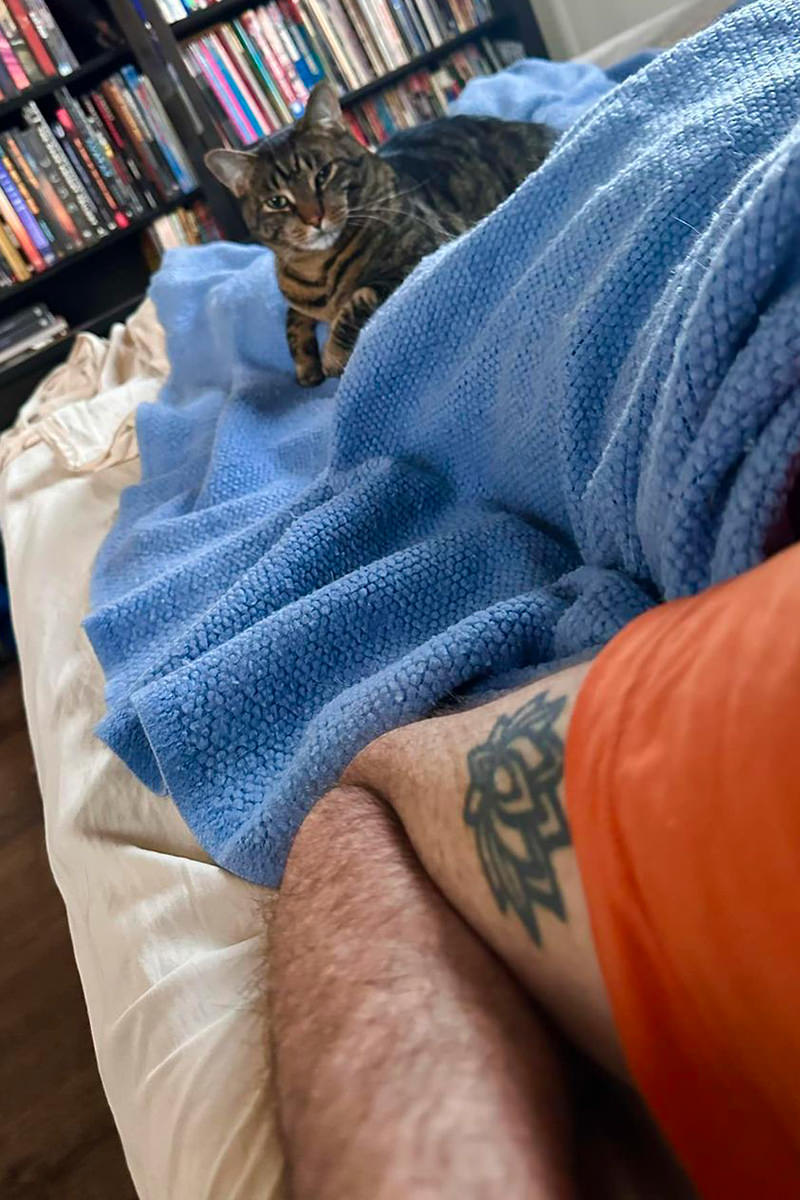 As for Jenny? She's been squeezing beside me on the couch when I'm sitting length-wise on it. But now? She will dig behind me even if there's no room to use me as a heating pad...
And so... I put out the warming pads for them...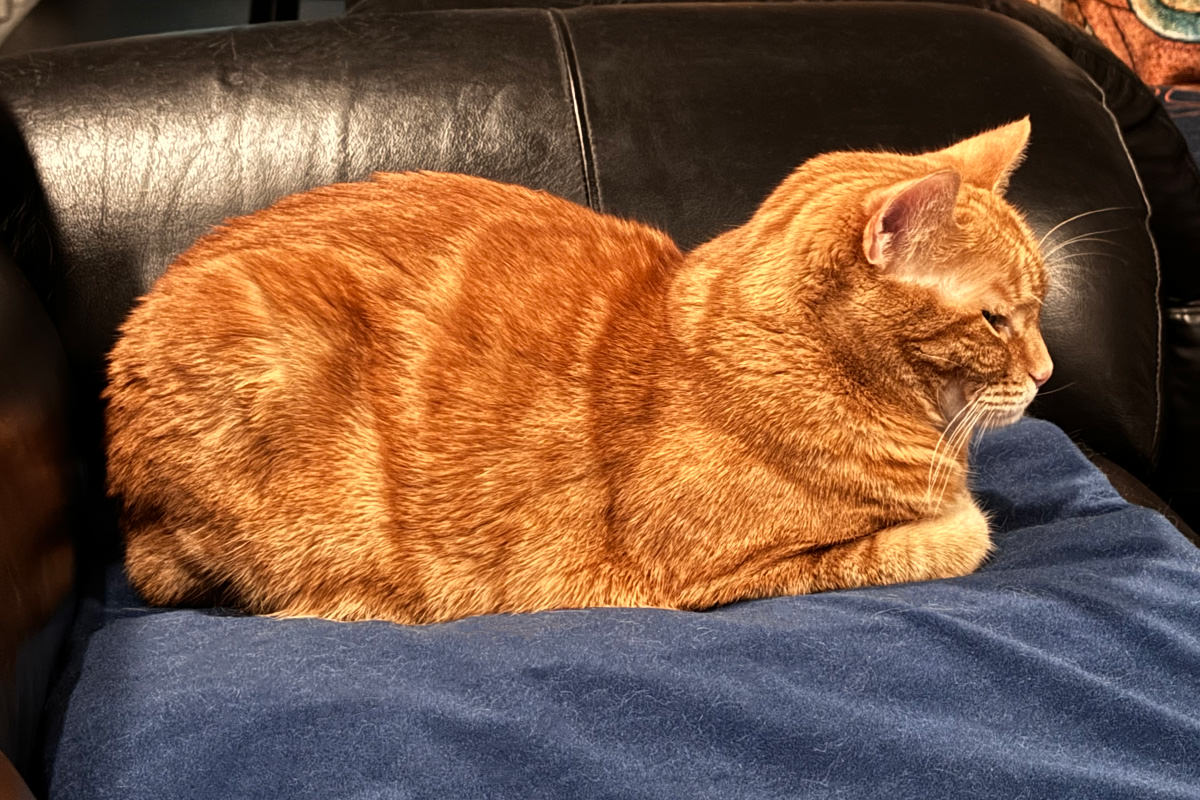 And so... I guess they've got their favorite place to sit for the next five months.