Just when you think that all the stuff that could be invented has been invented... you stumble across something that's brilliant in its simplicity.
Since the dawn of time, people have struggled with how they can keep bags of foodstuffs closed after they have been opened. Then came the advent of Ziploc resealable bags, and the world rejoiced!
But what about those products that don't have Ziploc? Like chips? What the fuck do you do with that?
Enter the chip clip.
Except they're made of plastic so they bust to shit in no time. Even those made of metal don't work that well because they don't seal the entire bag. You just have to fold up the excess material as best you can and slapping the spring-clip on it. If there's too little material, you barely get a seal and it will fall off. If there's too much material, you have too much to clip and it can also fall off.
Enter the Gripstic!
IT'S JUST THAT EASY!
And you know those shitty fucking Morninstar Farms bags that you can't open with a fucking blowtorch and, even if you do manage to get it open with a fucking knife or pair of scissors, it won't fucking re-seal?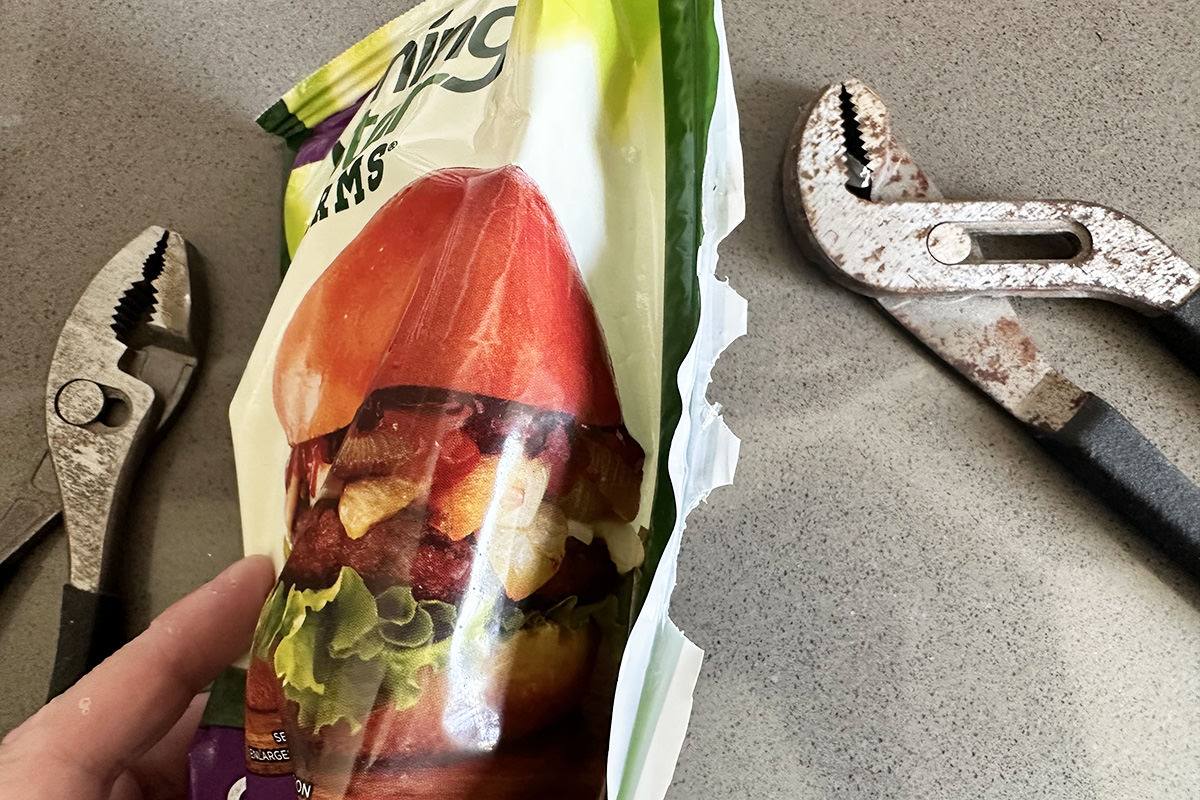 It's a tough fit because there's not a lot of room, but...
GRIPSTIC!
That bag of lettuce that goes brown within five fucking seconds of opening it?
GRIPSTIC!
I even use it on the bags in boxed foods like crackers and cereals... or cat food!
You can get them at their website... or on Amazon, I suppose.
And, as an aside from the stupid fucking Morningstar Farms burger packaging... what the fuck is the deal with tiny little hamburger buns? Even when using a tiny little Morningstar Farms Grillers patty, it still isn't big enough. Something I found out when I accidentally ordered them for grocery delivery. Just look at this idiotic bullshit...
The bun needs to be big enough to at least have condiments and toppings all the way out to the edge of the fucking burger. BUT NOOOOOOO...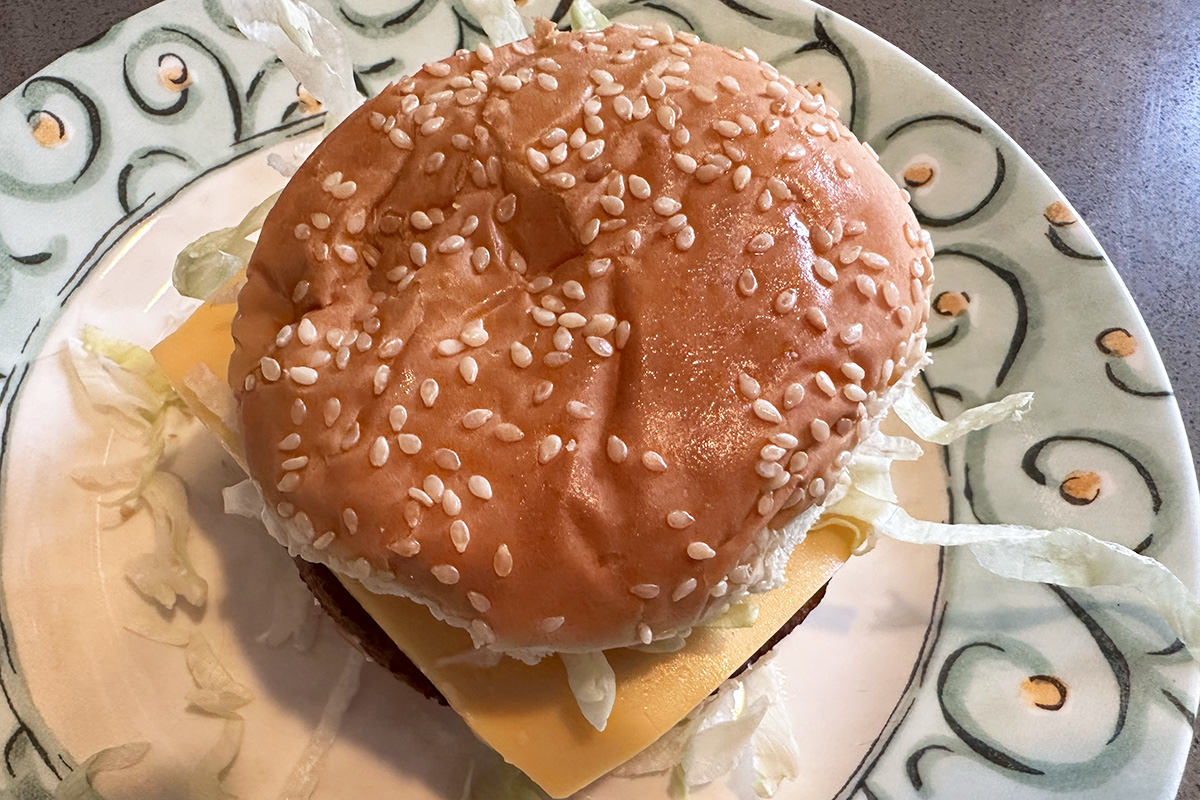 Useless. Fucking useless. I have no idea why they even sell these shitty things any more. They're in-between a tiny slider bun and a regular hamburger bun, but would fail for either use. The only way I guess it works is if you make tiny hamburgers. Which is fucking unAmerican and I won't do it.
And there you have it. The answer to all your problems except stupid-ass tiny hamburger buns?
GRIPSTIC!
Order yours today!