"Who is it? Who is it? Is it a kitty? No! This isn't a kitty! This is a handsome bear! Yes it is! It's my handsome Boo-Bear! Hey Boo-Bear!" — I do this because Jake lets me. Jenny does not go for such shenanigans.
I'm not sure what's up with my little girl.
She still spends time with me... especially in the morning while I work in bed. But more and more she's avoiding me. Much like when she was little. She's afraid of me for morning treat time, which is really worrisome because that's how I trick them into the carrier to go to the vet!
And half the time when I'm working in the living room, she prefers to sit in her kitty bed and glare at the room...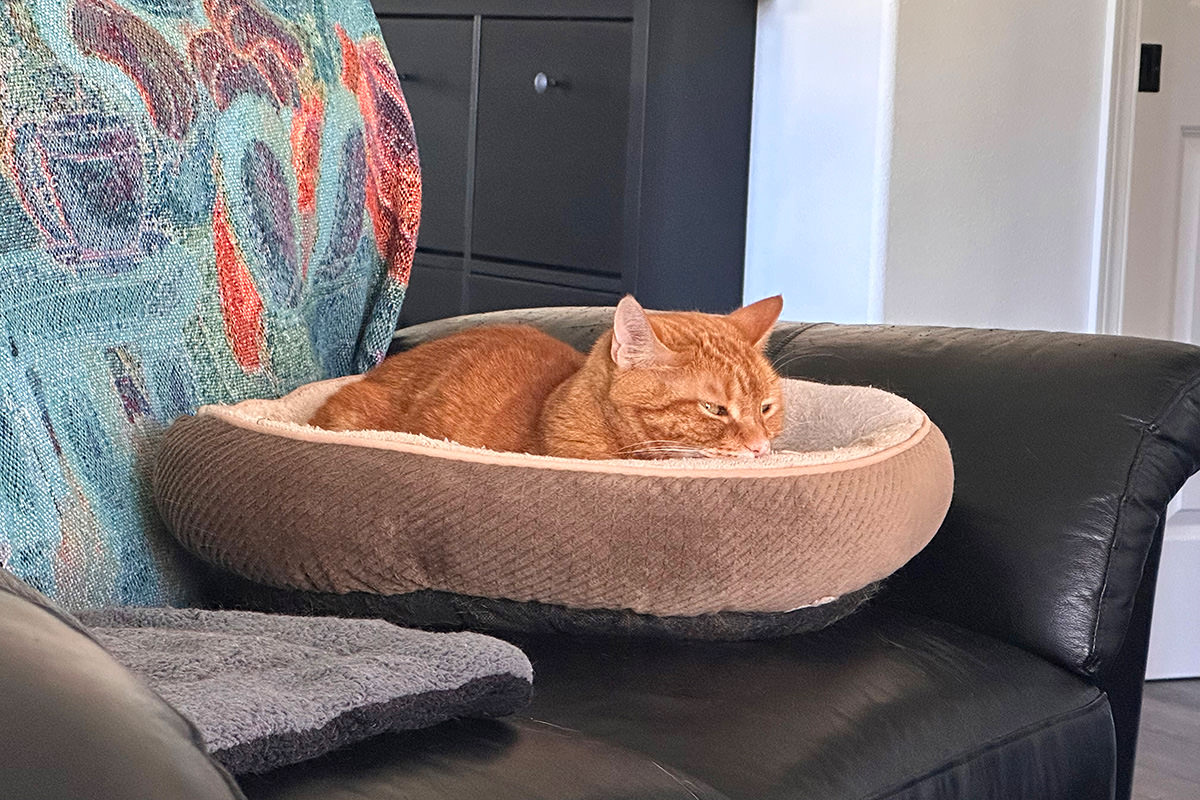 Maybe she's decided to get even crankier in her old age?
That would certainly be something!