With Summer reaching temperatures of 90° or more here, the cats have started to abandon the catio around the lunch hour. The evenings are kinda random, but can go quite late depending on the temperature out there. The mornings have become a post-breakfast ritual, and you can count on them being out there from 7am to 9pm...
This can backfire on occasion. Jenny was out there one morning when I had workers over to investigate the leak from my upstairs bathroom. She's terrified of strangers, and ended up being essentially trapped for 20 minutes...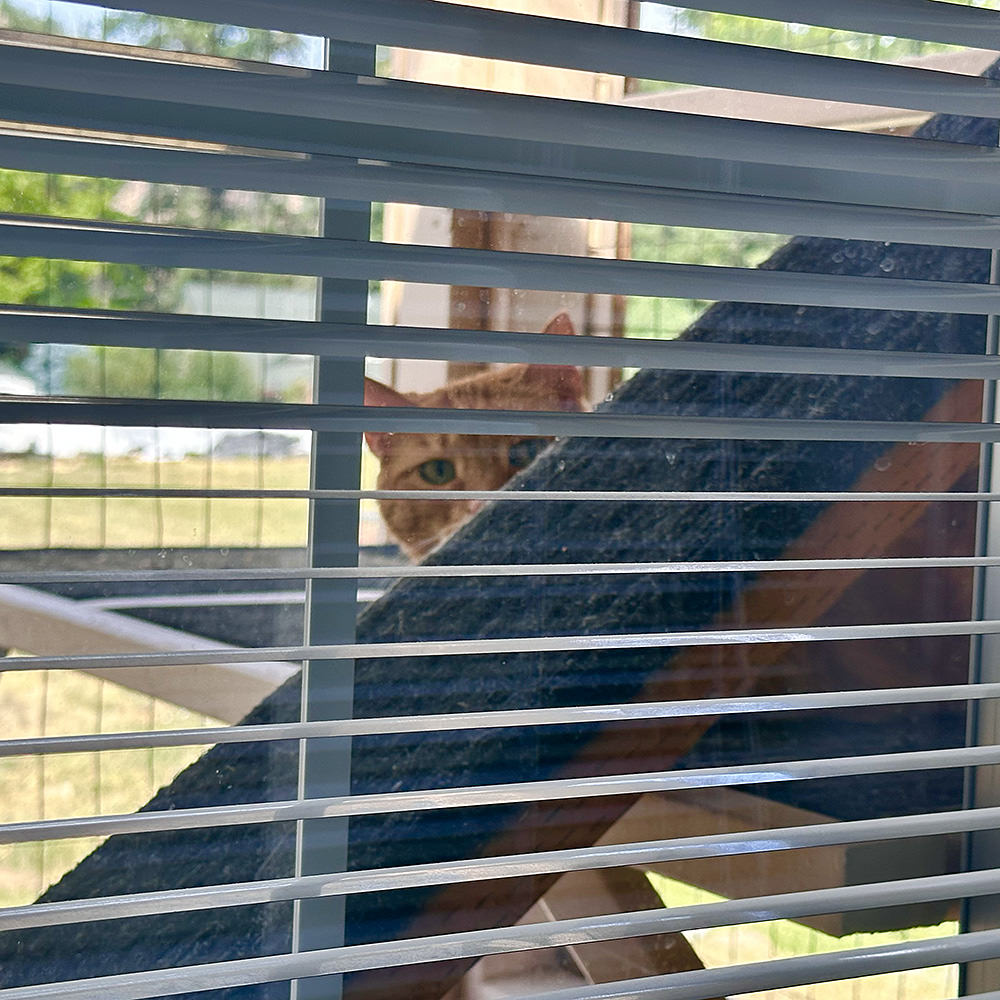 Reminds me of Jake thinking he could hide behind a speaker and not be seen when my living room was under construction...
Oh well. Jenny still feels like hanging with me a lot still...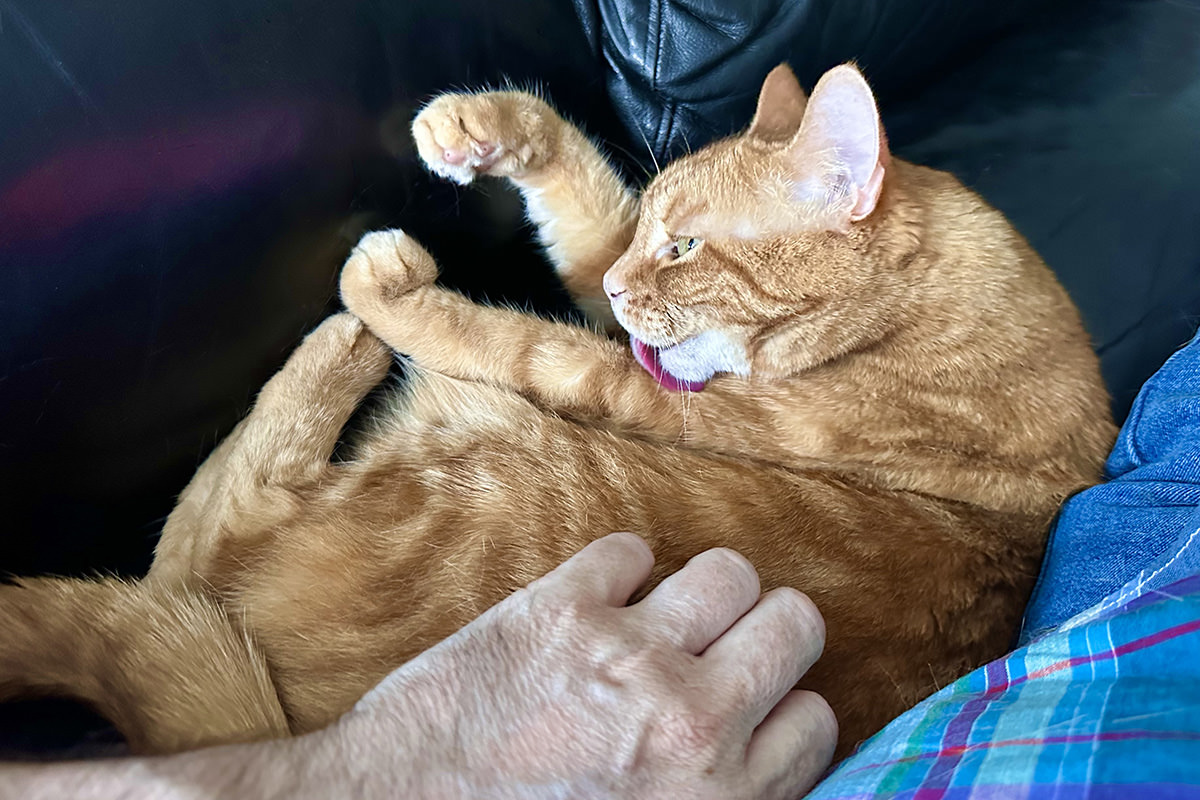 Good kitty.