I hit the cat jackpot lottery. Both Jake and Jenny are so ridiculously entertaining.
Jake brought Mufasa into my bedroom for his morning pets yesterday. When I got back from taking a shower, this was going on...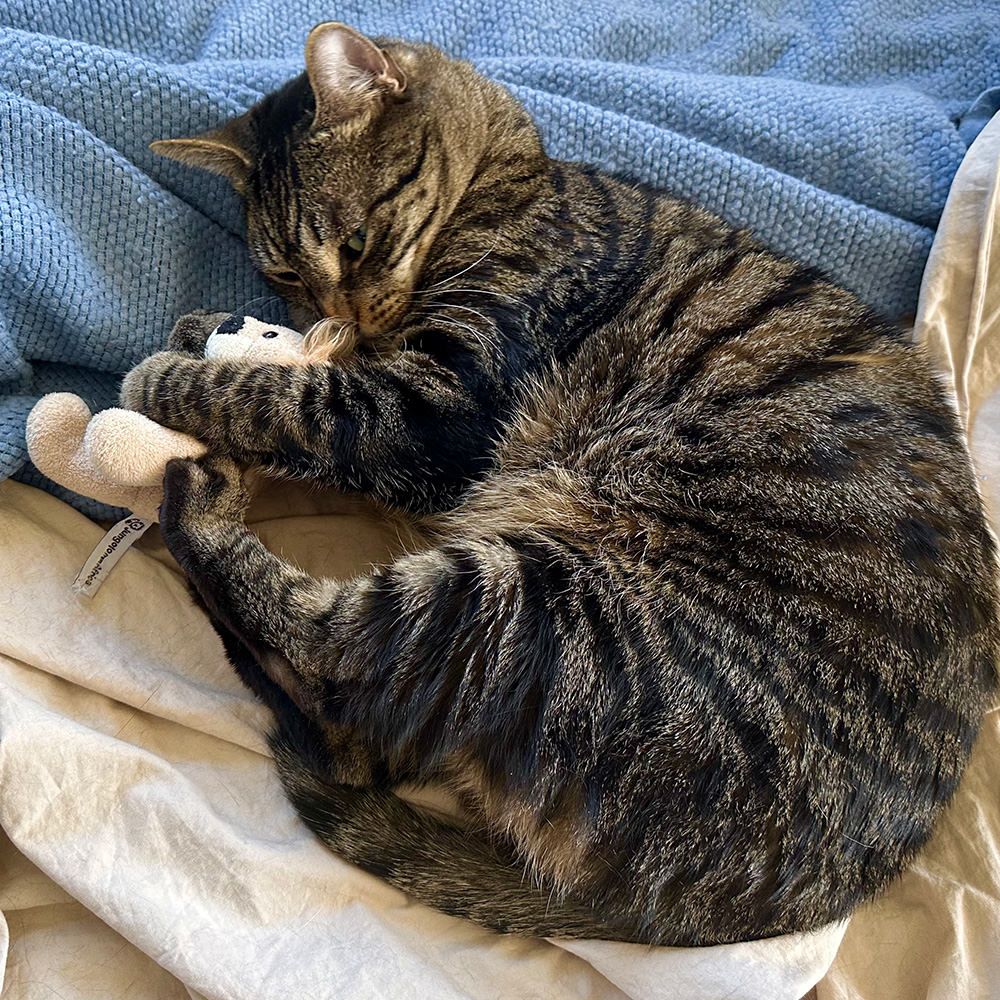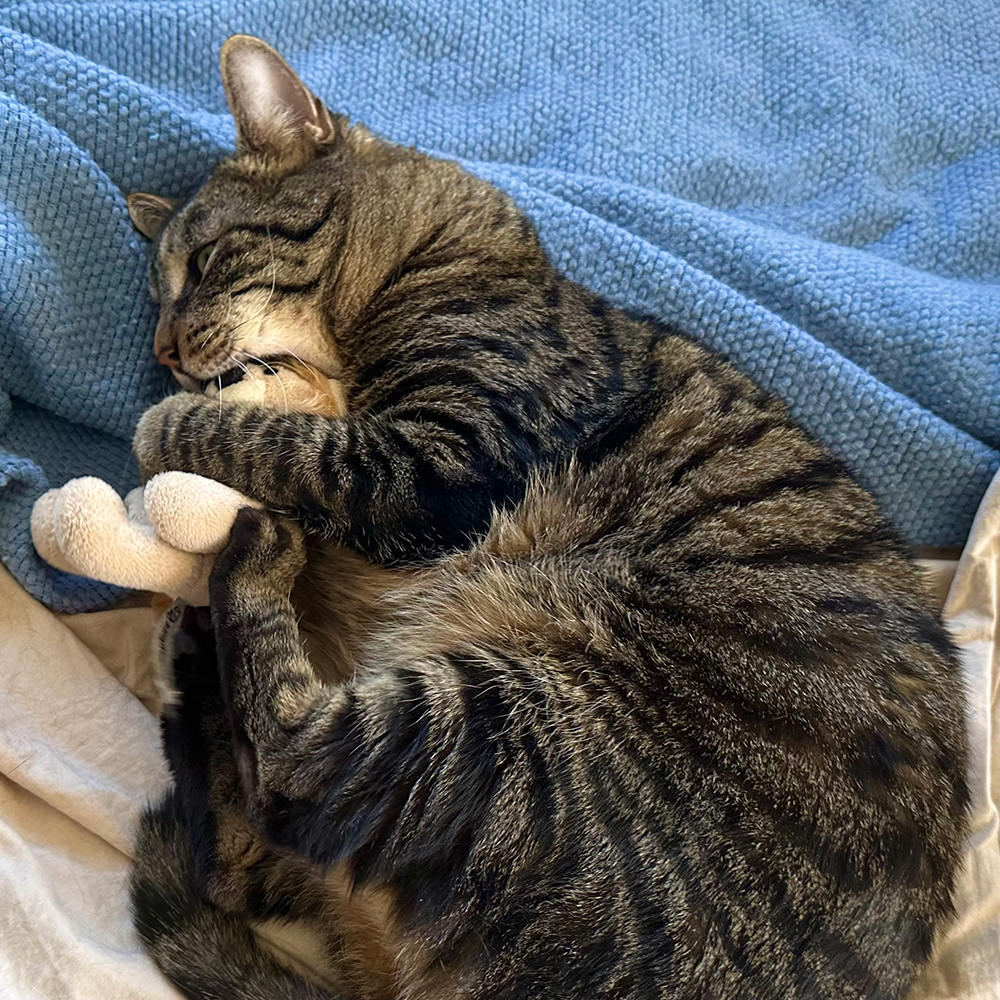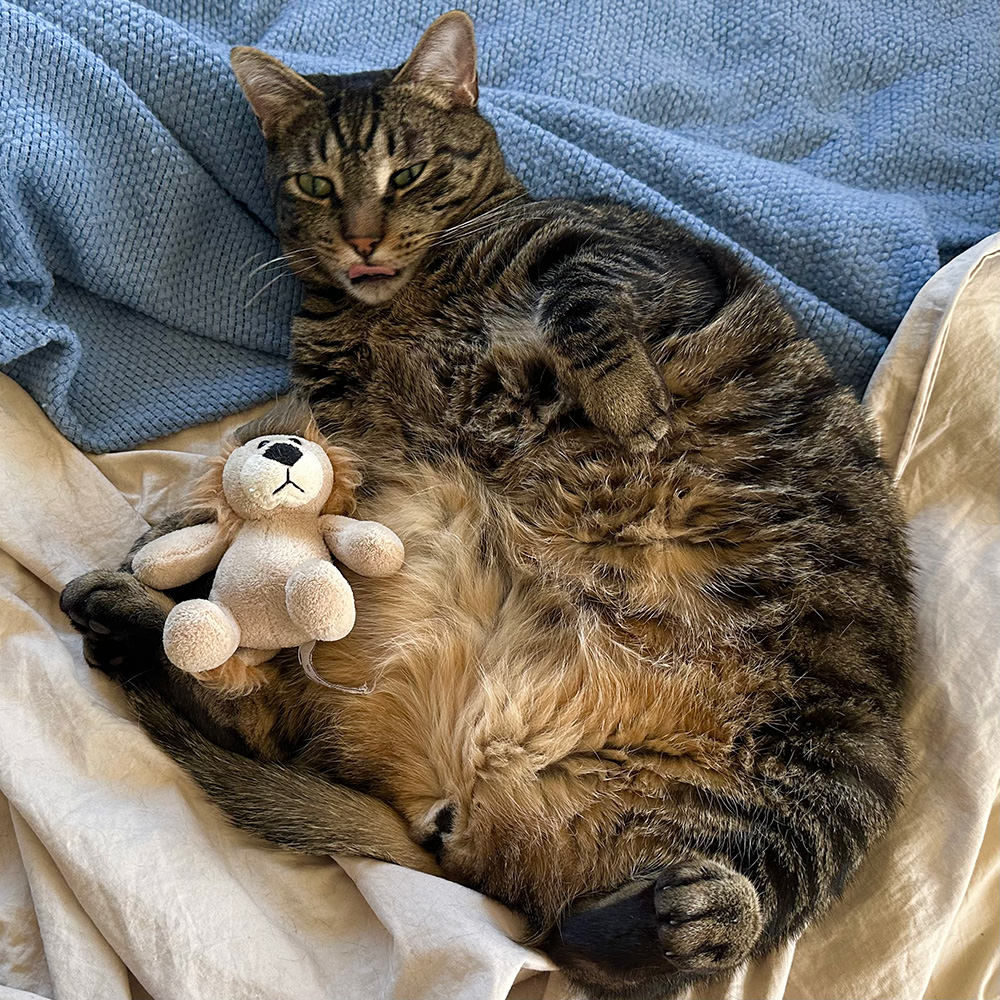 I have no idea if Jake loves Mufasa or hates Mufasa. It's a mixed bag every time.