I never get mad at my cats for any reason under any circumstances. Because everything they do is adorable to me. They could burn the house down and I'd be all "Awwww... so cute!"
And now that my cats know that there's no punishment for anything they do, they have turned into little brats.
But adorable little brats.
Jenny who, unlike Jake, can actually meow, just starts meowing her head off whenever she wants demands something. And she with keep meowing... changing her tone each time... until she gets what she wants. Which is usually getting me to move my laptop off the arm of the couch so she can lay there and get petted. Or stop paying attention to my computer or television because she wants attention.
Note that she doesn't make demands of her brother when he uses her for a pillow or crawls over her head while she's sleeping...
Nope, this kind of contempt is saved exclusively for me...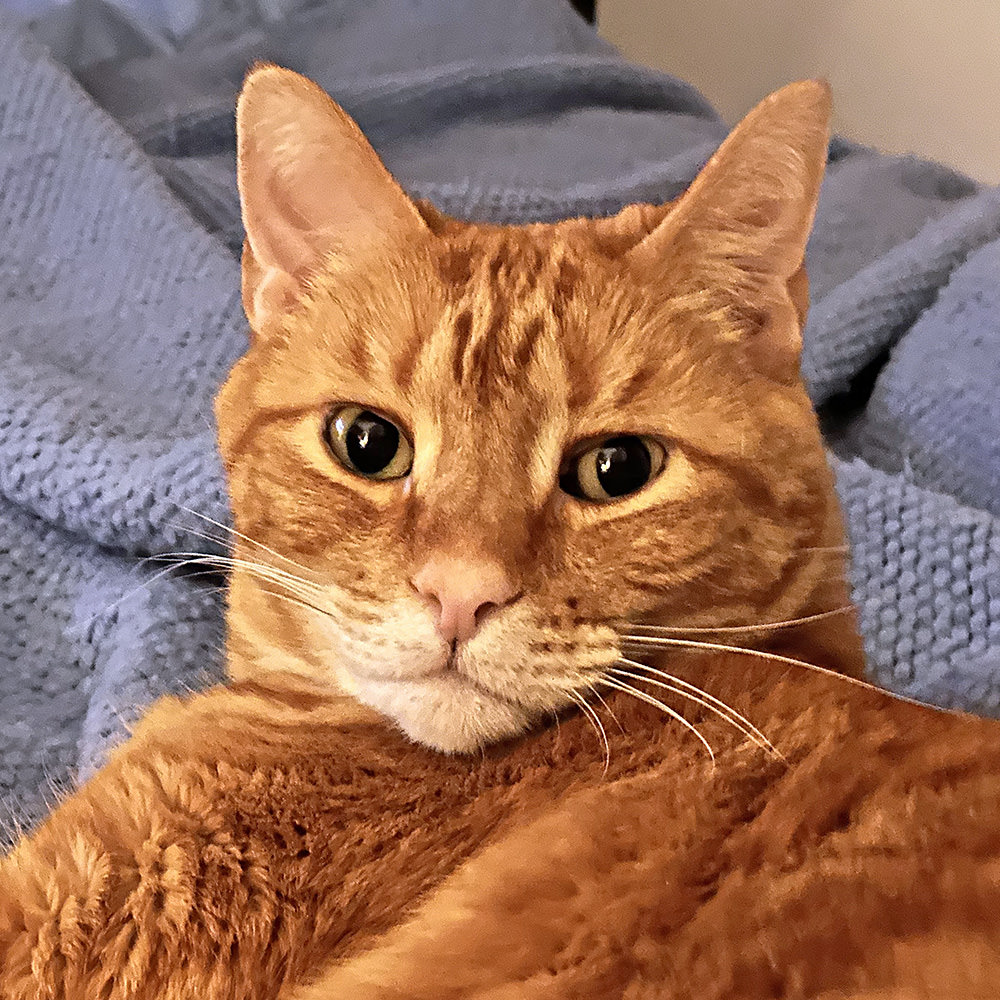 Jake, who can't meow at all, just kinda squeaks until he gets what he wants. Which is usually whatever food I'm eating. Most times I try to find a tiny portion of what I'm eating that isn't harmful to cats. For example, he just loves tortilla chips. Which is not great, because salt can cause problems for cats. So I brush off the salt the best I can, chip off a small piece, then let him go to town. Like I did this morning when I was having salsa and chips in bed...
Love how he pushes at me on the window at the end there. Dude... you know what a window is.