Yesterday before I went back to my hotel and worked the night away, I stopped by the 7-11 because I needed a Coke Zero and a bottle of water. Except the place was packed, so I went next door to a place called "Momo's Kebab." They had a Coke cooler visible through the window, and that's all I needed.
When I walked in, the place smelled like what I thougt heaven probably smalls like.
I saw that they had a falafel pita and Greek fries on the menu, so I figured I'd go for it and save myself the trouble of figuring out what to do for dinner.
The falafel sandwich? Incredible. Five out of five stars. The melange of flavors and seasoning is everything you could want, and it looked beautiful...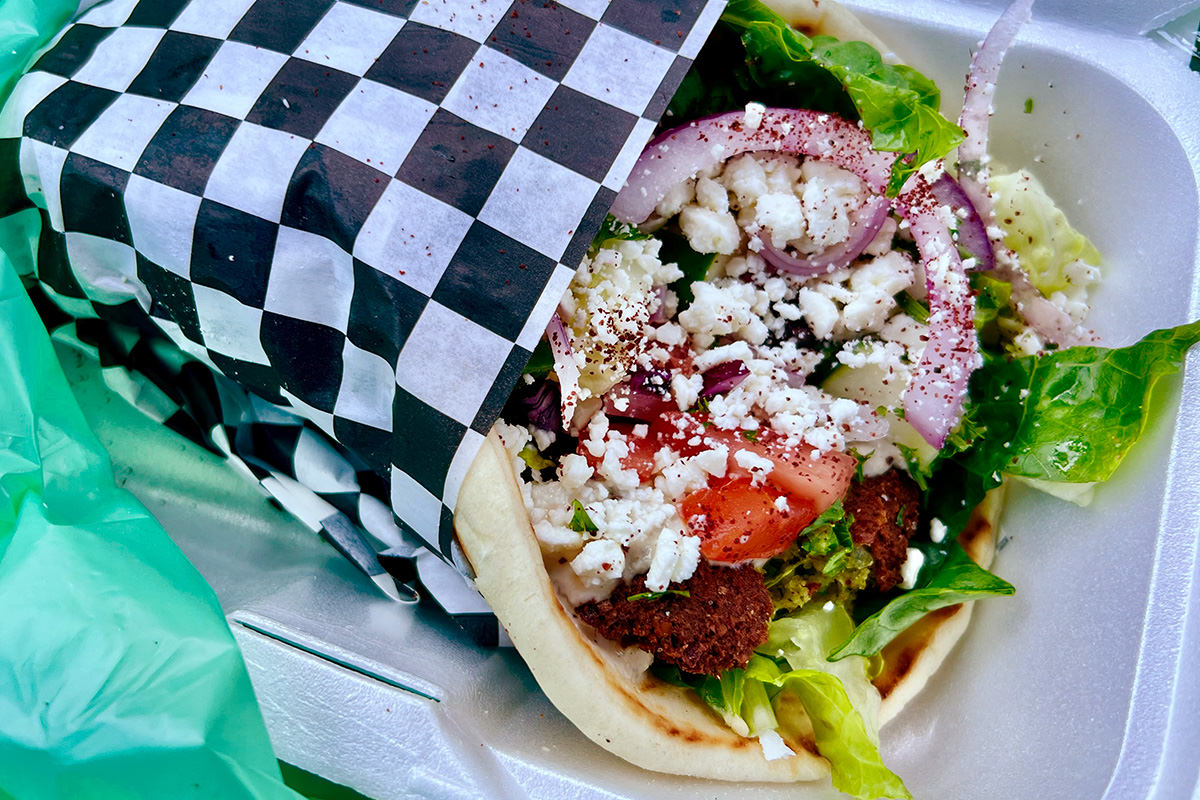 BUT THOSE GREEK FRIES THO!!!!
If I had to use a single word to describe them, I think it would be "orgasmic." Probably the best I've ever had. Flawless. Eleven out of five stars. (they looked more amazing than that photo, but I mixed them around before I thought to take a photo).
It's a darn good thing that I live 2-1/2 hours away from Momo's, because I would double in size from eating these daily.
Indeed, I've just arrived home after a long drive and it's taking all of my willpower to not drive back over to Seattle so I can have some.