After returning home from my work trip to Seattle, I ended up having to deal with Jake's separation anxiety. I honestly think that it gets worse the shorter my trip is. If I'm gone for a week, he's happy to see me, but not the clingy mess he is when I'm only gone for just a night or two.
Thursday was about as bad as it's ever been, with him waking me up with his howling at both 10:30pm and 3:30am. This wouldn't be bad, except for the fact that I was desperately trying to get caught up on some sleep...
So much for going to bed two hours early.
And Jake doesn't really make much sense. He comes to bed with me, then leaves to get a drink or go to the bathroom or whatever... forgets that I'm upstairs in bed... and starts walking around the house howling at full volume. I holler down at him to come upstairs, he does, he falls asleep, then I fall asleep, then he wakes up and wanders away, only to end up howling again.
Poor guy.
Jenny doesn't keep me up at night after I return from a trip, but she does have a tough time deciding whether or not she wants belly rubs. Which is nothing new. Except now she's much more likely to let me know when she's had enough by using claws...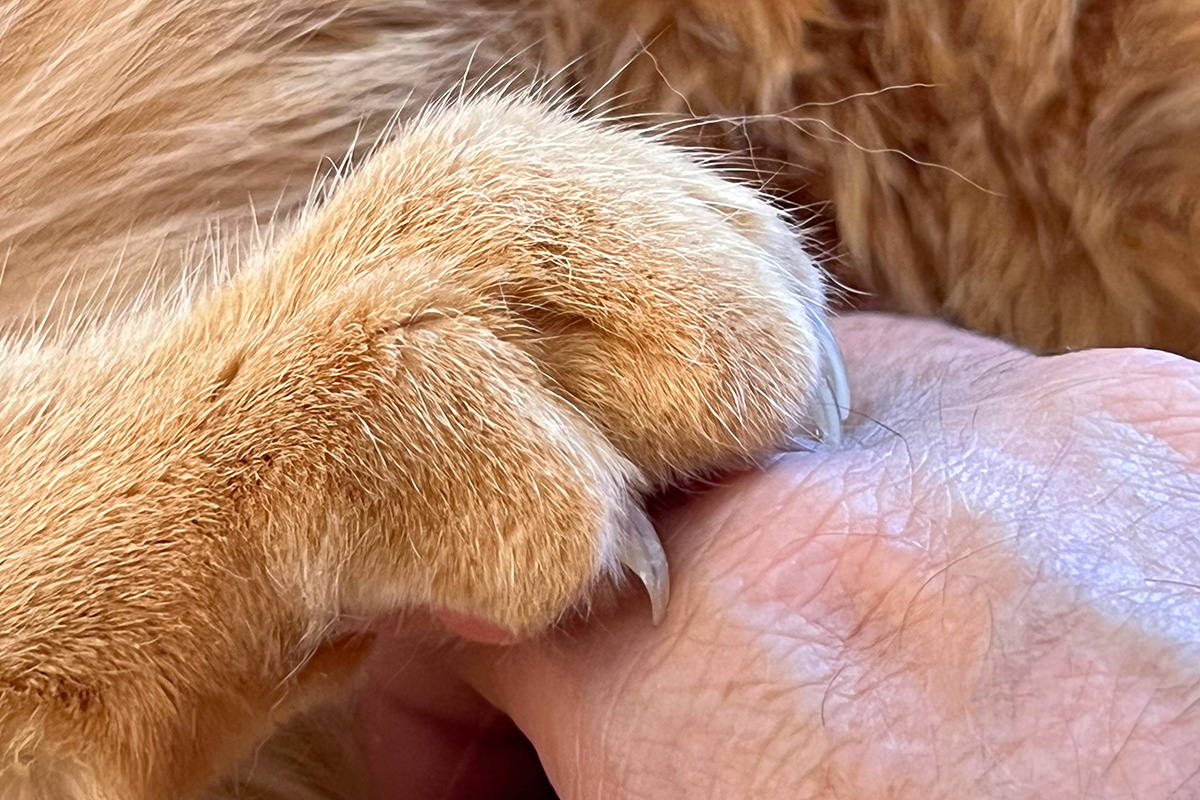 Now, don't think that she's going for blood here... she's not. Neither of my cats have ever really done this. Jenny clawed me once when she was a kitten because I grabbed her to cut her surgery collar off. And Jake clawed me once when I grabbed him after he escaped out of the catio. But in both cases they were terrified. I was forced to grab them... they were forced to try and defend themselves.
Jake is mostly back to normal now. He's still following me around like a lost puppy any time I'm home, but he's not howling any more.
I hope.