My cats have a great life.
The full run of my home. The best-quality food. Auto-cleaning litter boxes. Plenty of toys, scratching posts, perches, and places to explore. An outdoor catio enclosure. There's really nothing they could want for. And yet... they do get irritated by their situation. Especially Jenny, who will definitely let you know if she's unhappy about something.
The other day I was working in bed when she hopped up after her breakfast. I was typing out an email and couldn't pet her right away. This was UNACCEPTABLE! Meow! Meow! Meeeeeowwww! I finished up as quickly as I could, started petting her back... then head... then she was comfortable enough to want belly rubs...
No matter what I did, she was not happy. Eventually she just started glaring at me as if to say "HOW DARE YOU BE THIS INCOMPETENT!"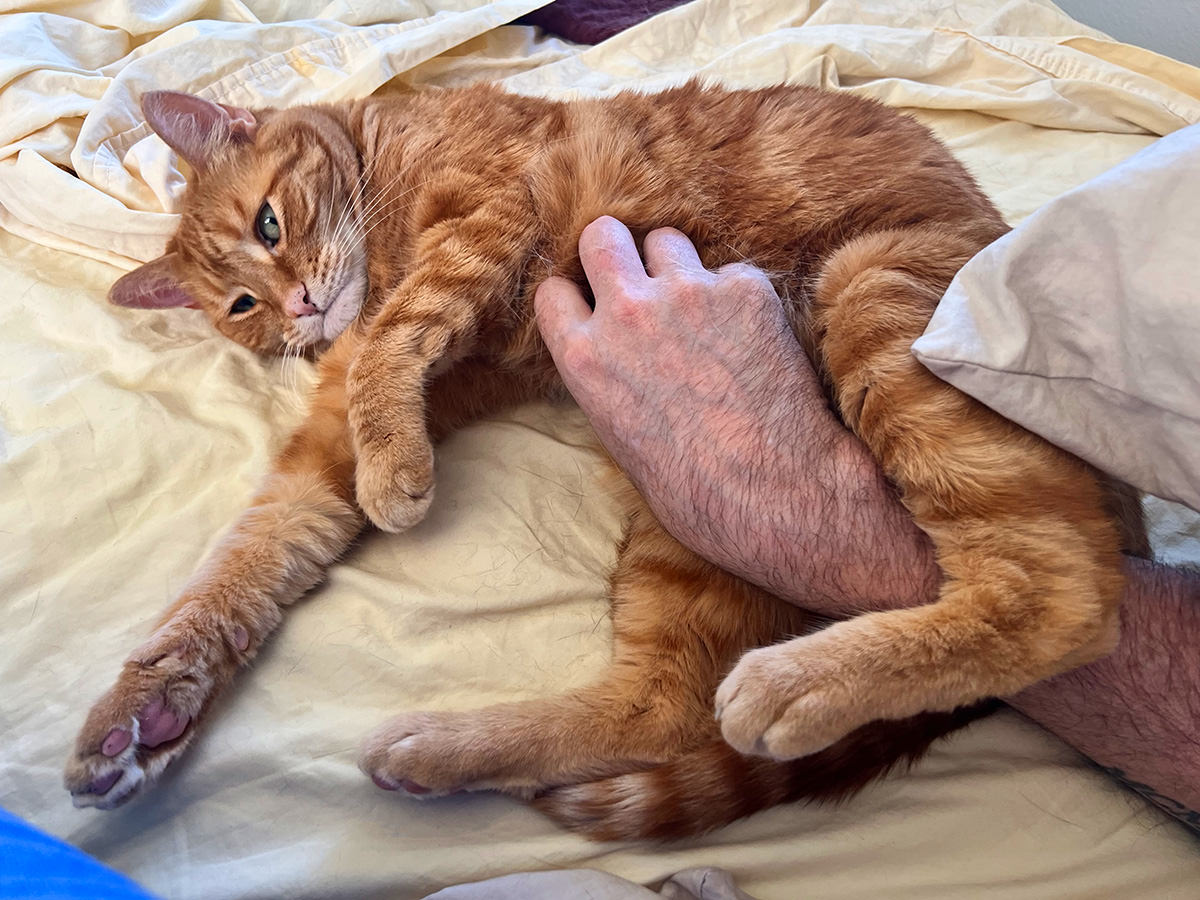 A few minutes later, she left in disgust.
Still, it was better than the time that she hopped up and didn't want to be petted... she just wanted to use me as a support so she could reach her butt...
I've never felt so useful.
Fortunately, I'm not the only one she is unhappy with. Jake is a snuggler. Jenny keeps her distance, even when I am rubbing her belly. Jake? He tries to get as close as possible when I'm petting him. And if I'm already petting Jenny, he will try and get as close as possible to her. This is what happened when Jenny was laying down getting a back massage... and Jake flopped down on her right paw...
Eventually she managed to work her paw free, at which time she started smacking Jake until she got up and left in a huff.
Jake was unbothered. As he so often is.