It's been only 2-1/2 years since I used Command Strips to install photos in my stairwell.
And I didn't just use the tiny strips... I used FOUR of the large strips per frame! Plus I used alcohol to prep the surface, waited a day until it dried, used consistent pressure to stick them on the wall, waited for the adhesive to mount, and everything else the instructions tell you to do.
Today I had a frame fall off the wall. This was surprising, because everything has been holding up so well. The video starts with the footage of a photo falling off the wall with mass-breakage... and ends with my cats' reaction as they were sleeping upstairs. Poor things.
I went to the Command website to see if there was a recall or something... and then see that they are now advising you not to use the strips on textured walls?
Now, my walls are not massively textured. It's a knocked-down bump that was painted just 2 years prior and,as I said, I prepped and made sure that there was good adhesion, so it never even occurred to me that this would be an issue. And I definitely don't remember reading that they're not to be used on textured walls. When I read the instructions for use on how to prep the surface and install and everything, wouldn't I have noticed that?
In any event, I'm more than a little upset. Not because 95% of houses have textured walls (and many of them are probably far more textured than mine!) but because my cats walked through the glass several times before I got home! Jake just barreled down the stairs, avoiding the large piece of glass where he could. But Jenny took the time to put a paw down each step before moving, which was kinda difficult to watch. She was trying to be so careful, but glass was everywhere...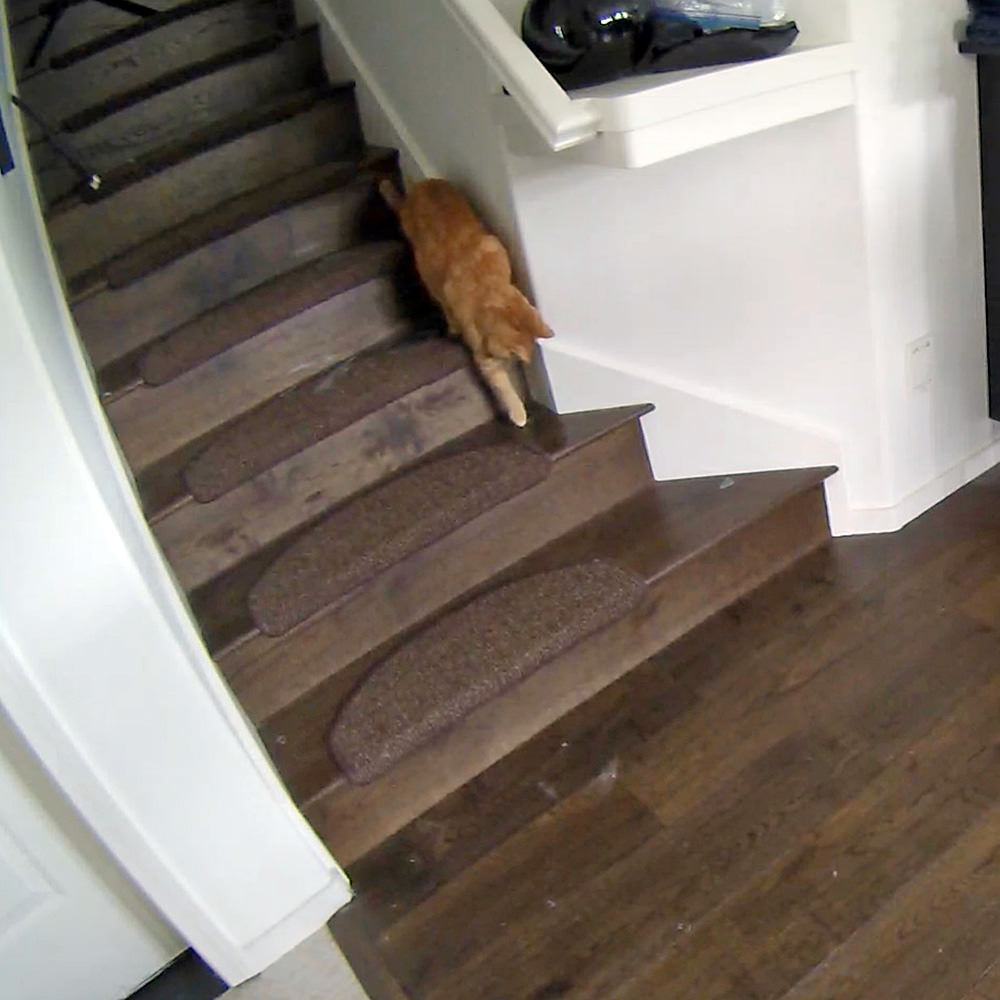 I looked at their paws to make sure they weren't injured or had any glass embedded in them, but I still worry that they might have got glass on their paw and licked it off. Can you imagine the damage to their insides? I'm mortified at the idea of it.
This is pretty awful. Guess one of my next projects is completely replacing all the mounting for my many, many photos. And possibly replacing all the glass with plexiglass as an added precaution.
So... WARNING if you bought into Command Strips as a viable way to hang shit. It really isn't. I don't even know that I would trust them if my wall was completely flat. It's just not worth the risk.