Wow... my Friday yesterday was like Monday.
I forgot my glasses downstairs (easy to do when I'm starting with contact lenses again) so OF COURSE this is the day that Jake decided to puke up a hairball in the hall. Fortunately, he was like a seeing eye cat who walked around it when I was heading down to make them breakfast, and I followed him because I couldn't see it.
BUT IT GETS WORSE!
When Jenny doesn't have a clean litter box, she will hold it for as long as she can, then find a spot when she can't hold it any more. Little did I know that both Litter-Robots didn't cycle for some reason, so when I saw the blurry blob on the floor while making the cats their breakfast, I assumed that it was a mouse.
I get my glasses and... NOPE! Jenny took a dump on the kitchen floor.
This is only the second time she's done this, and I feel so bad for her that I can't be even a little upset. She likes a clean place to do her business, and I failed her. Albeit unintentionally.
I am upset for me, because this meant I had to haul out the Pine-Sol and steam cleaner to make sure the floor was fully disinfected!
I looked up the security footage, and poor Jenny looked so ashamed afterwards...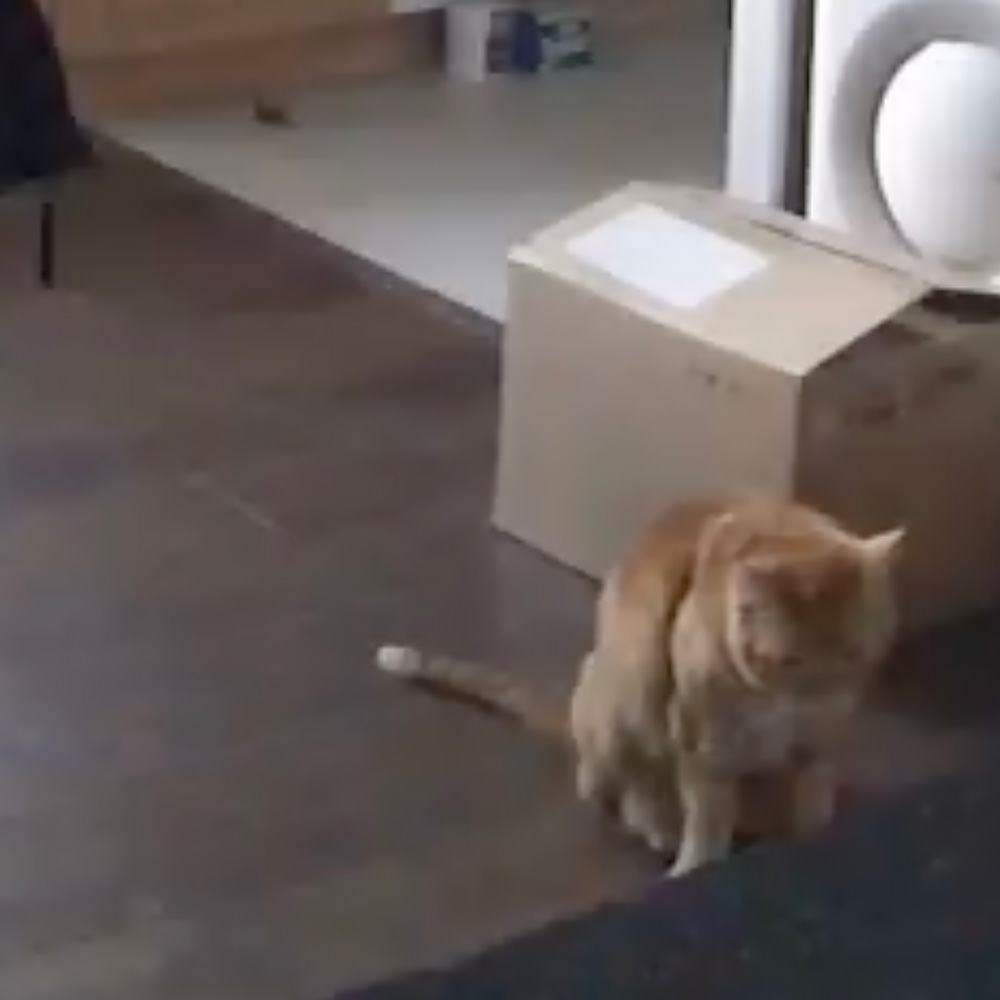 My poor little girl. I promise to check the Litter-Robots each night to make sure they're emptied and clean!