For some reason, Jenny has regressed to when she was a kitten and was terrified of me. If I walk into a room she's in, she runs away. If I approach her, she scampers and hides. And even when she comes in to hop on the bed with me, the slightest move will send her running. Any interaction has to happen very much on her terms.
I guess this is revenge for my working late?
But once she's actually on the bed, everything is back to normal. Kinda. She's a bit reserved at first... looking like a little loaf of bread, and if I touch her at this point, she will run off...
Eventually, she'll turn around and allow some butt scratches...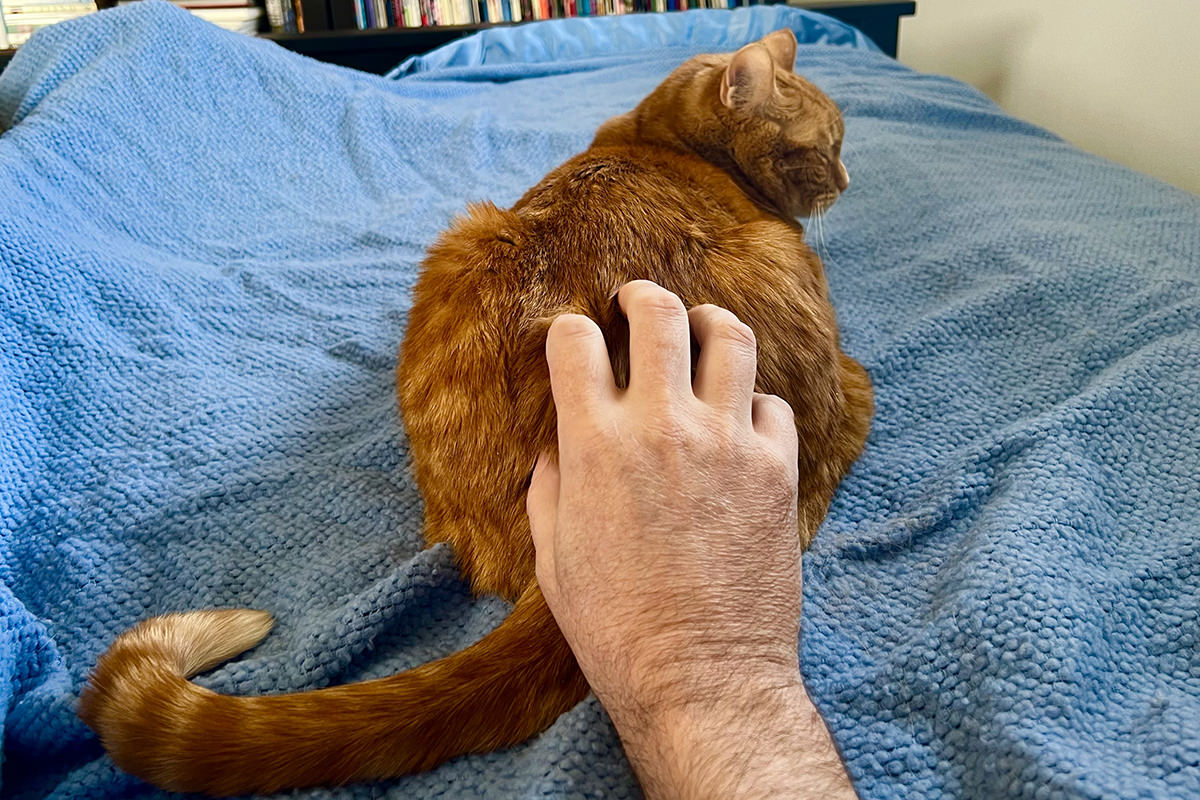 Then, if she deems it acceptable, she'll allow you to scratch her face, but she doesn't look all that happy about it...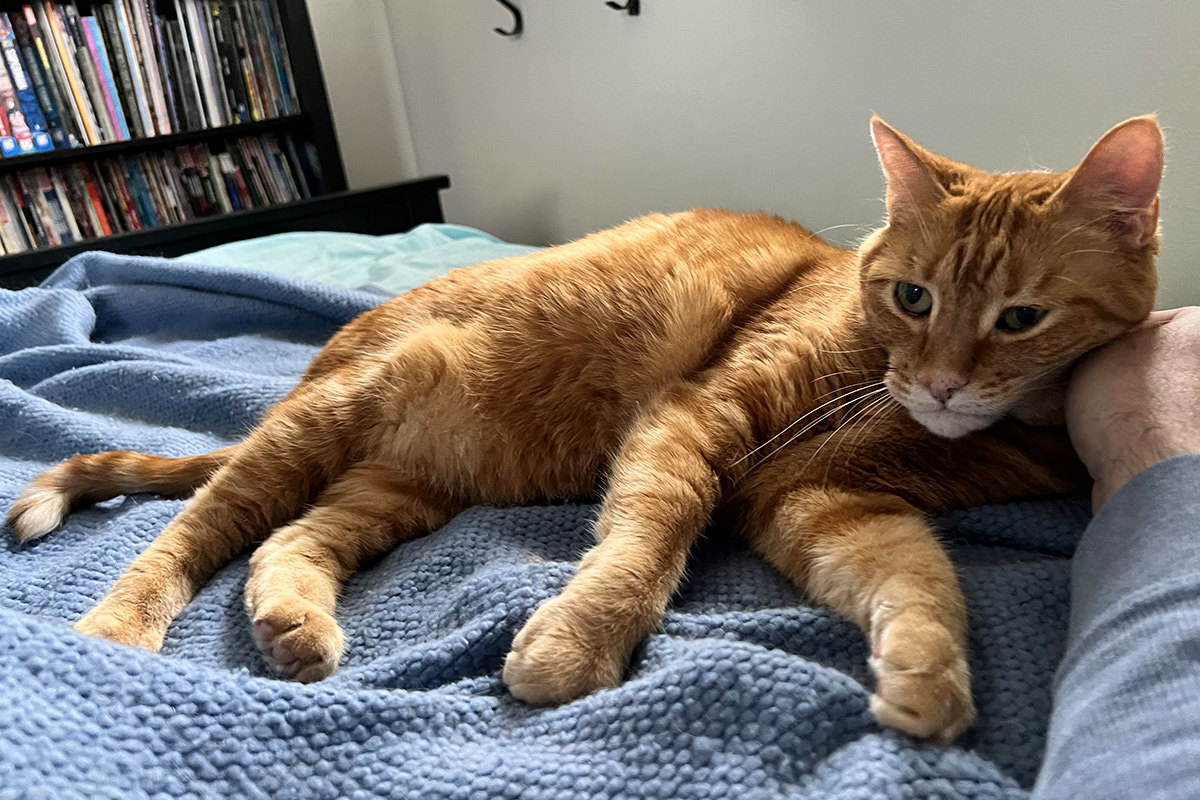 But then, if I'm patient, she'll be all "RUB MY BELLY! RUB MY BELLLLLYYYYY!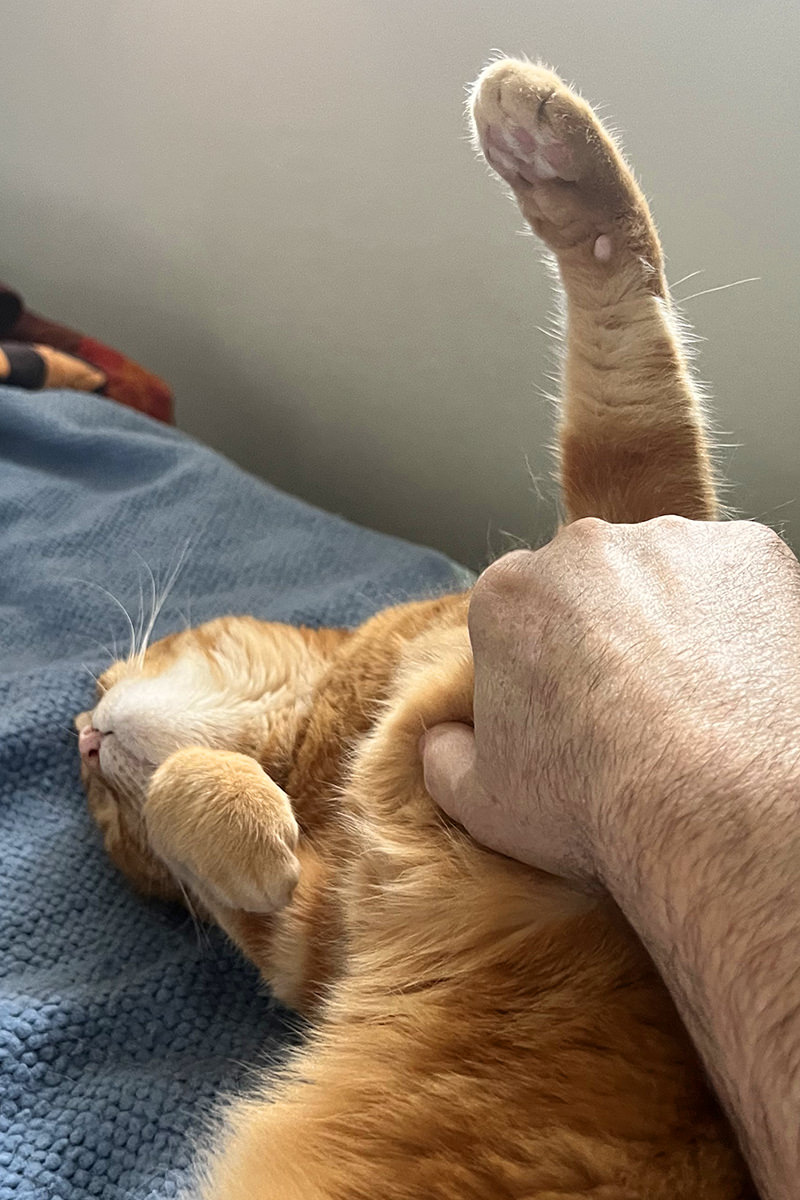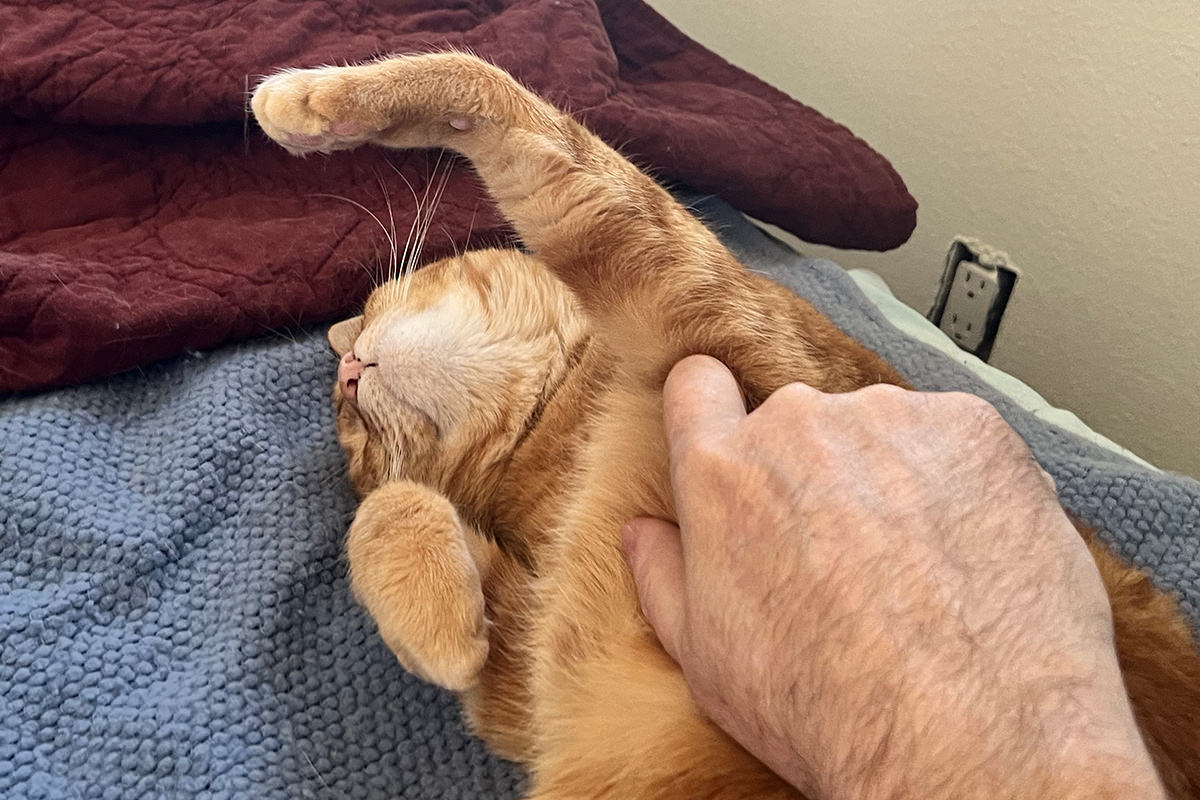 The little goofball.
Jake, on the other hand, is just Jake. Though he is getting to the point where he wants to smoosh his face up against something when he sleeps. Like my legs...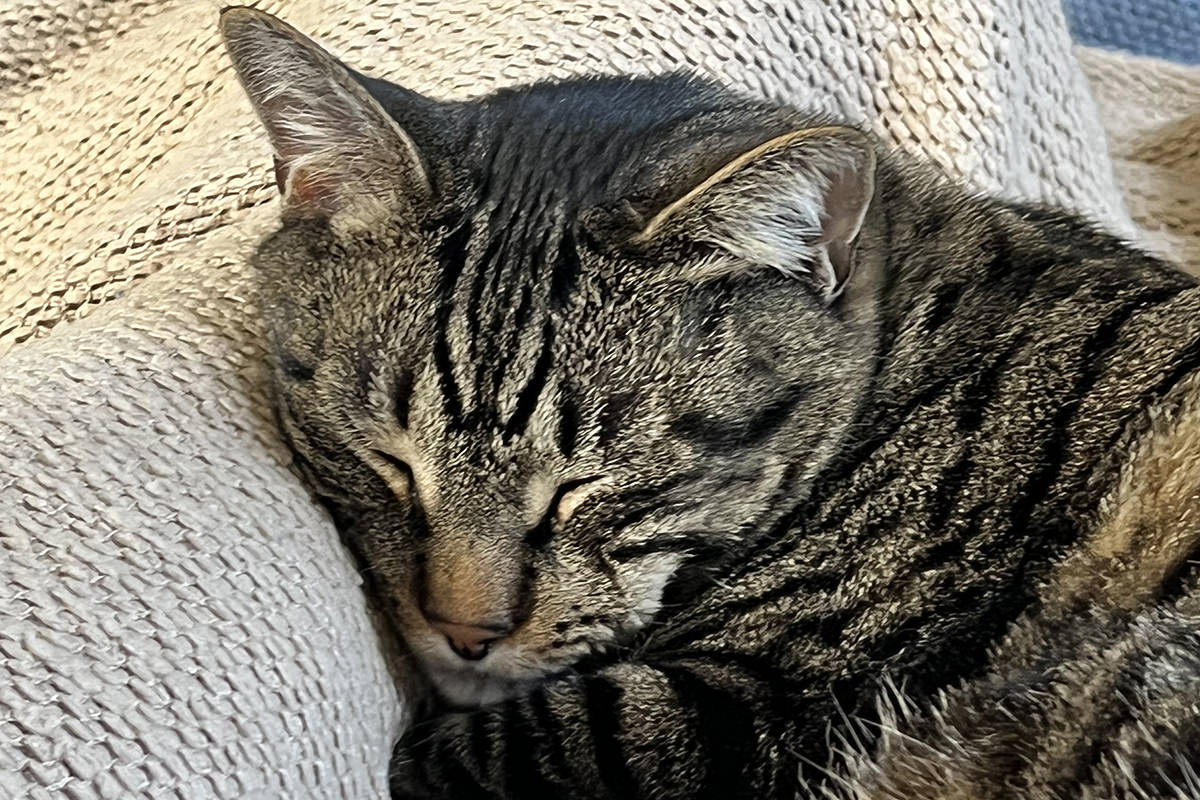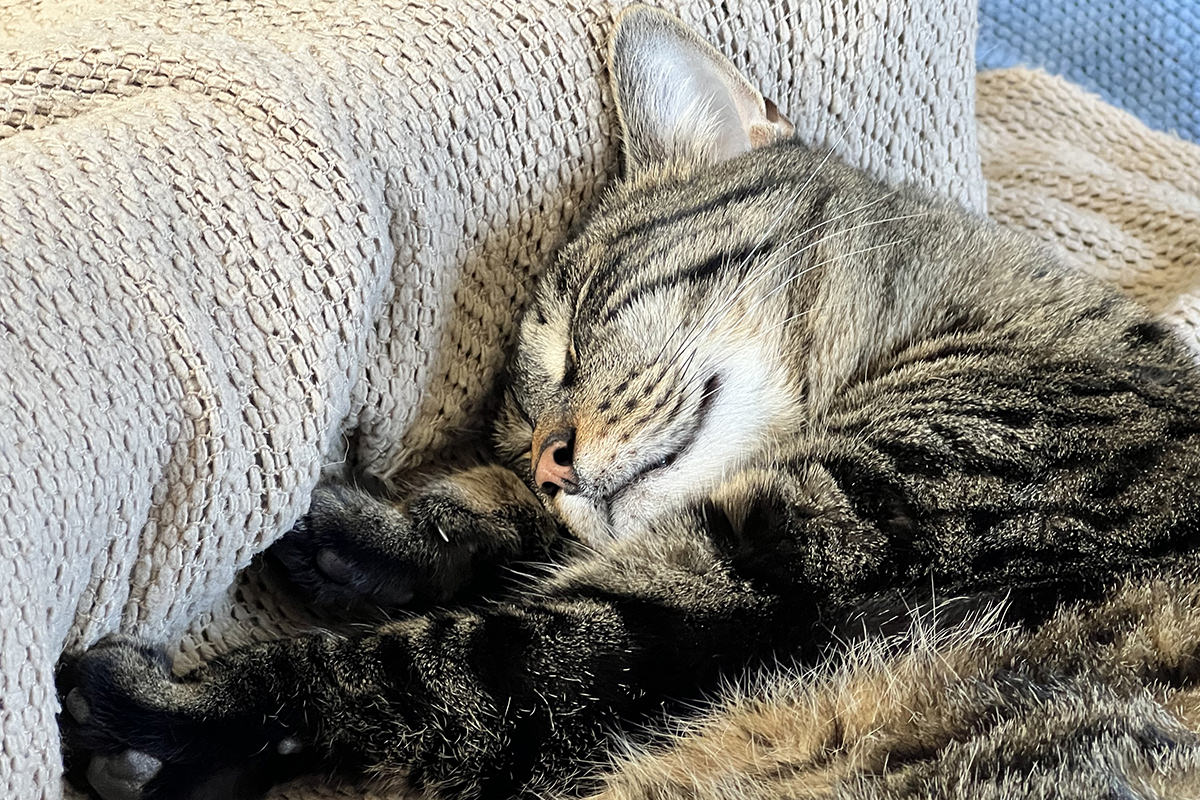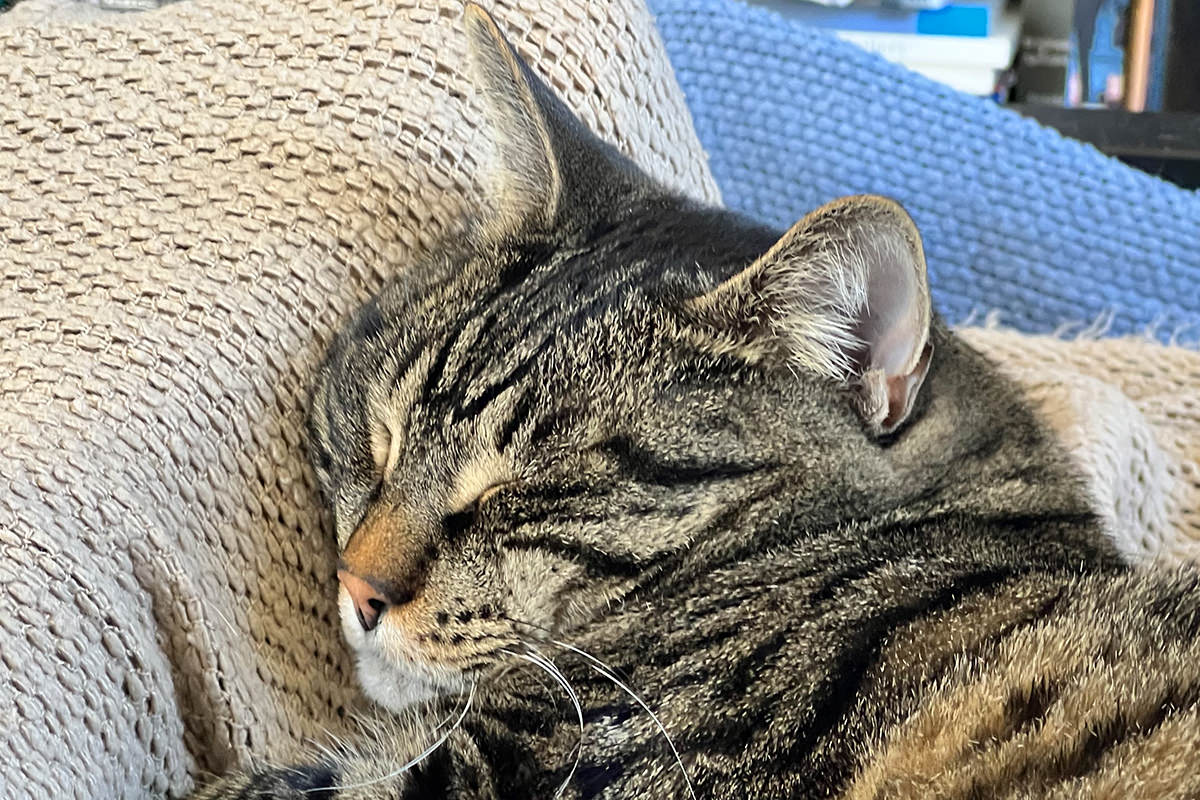 Though he is happy to sleep absolutely anywhere...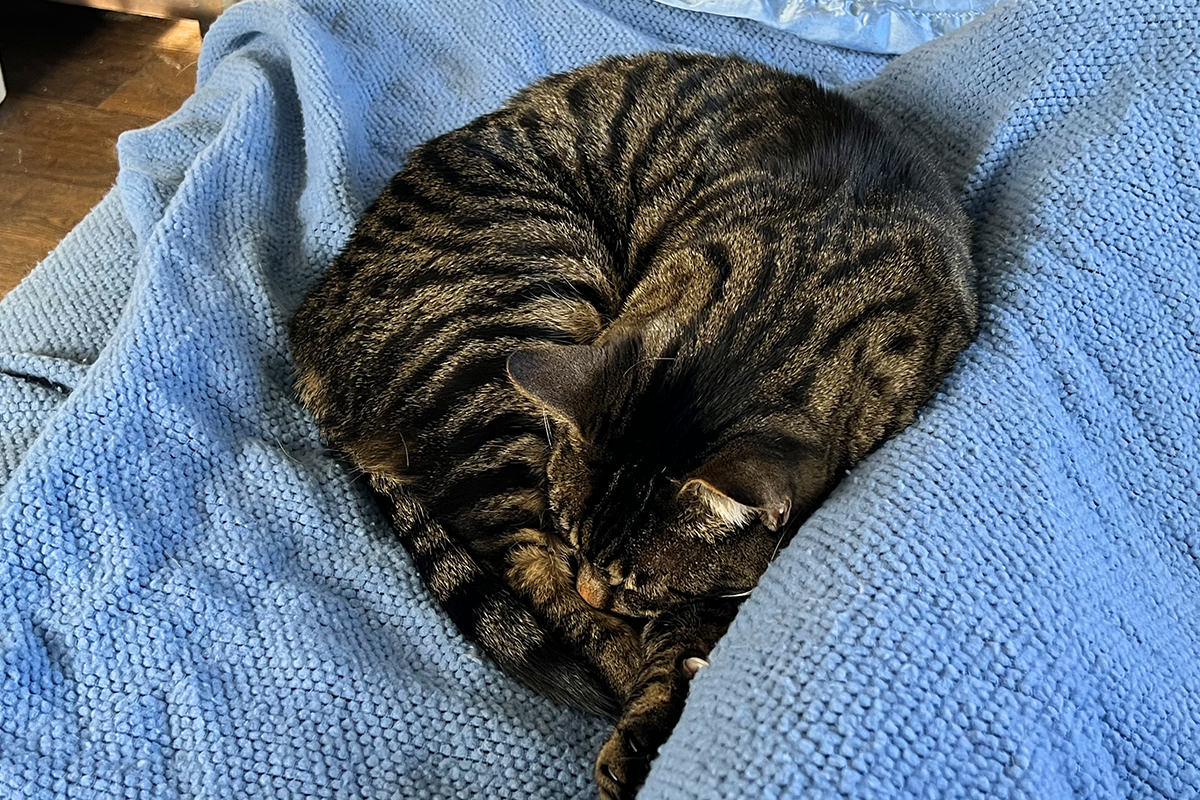 Though right now the both of them are more interested in checking out the new quilt I got for my bed. I think that Jenny is scared of it (though I see her sleeping on it when I'm not home), but Jake doesn't know what to make of things...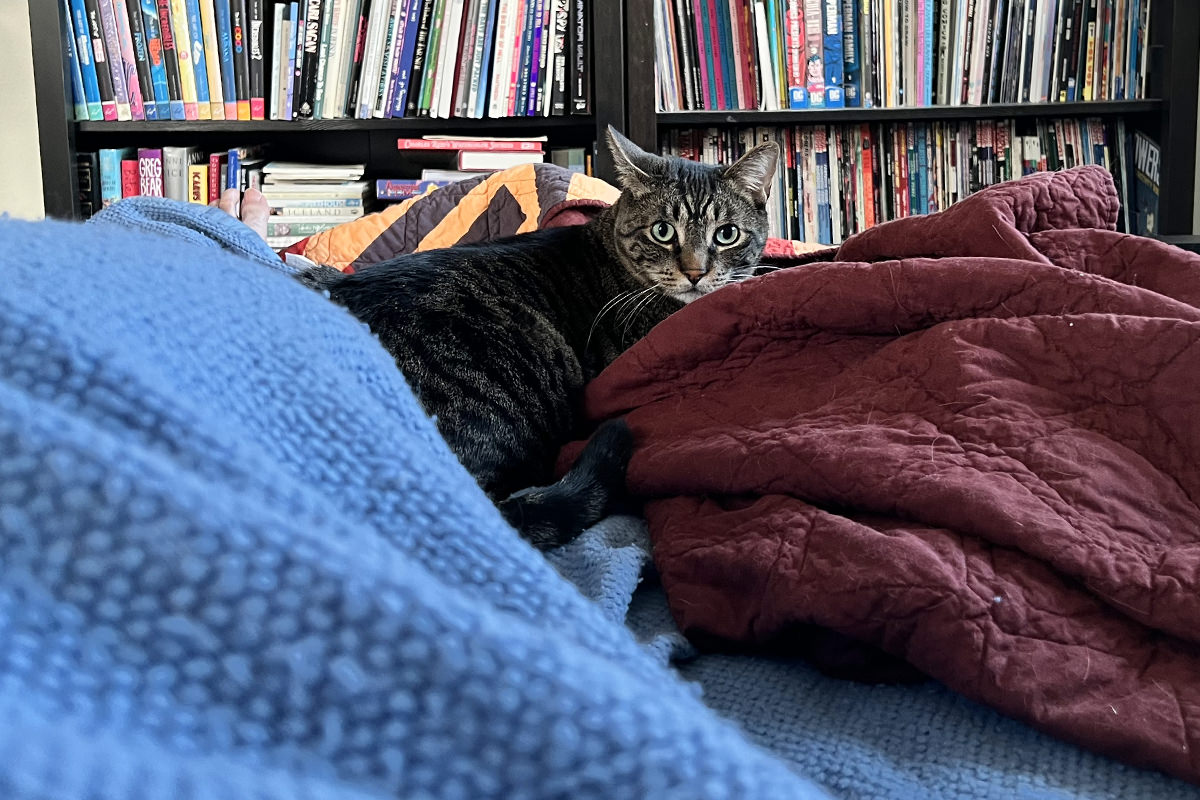 Cats. What can you do?