Nothing quite like really needing to go to the bathroom when your cats have fallen asleep on (or around) you.
This has been happening a lot with both Jake and Jenny lately, because I've turned the heater off for the season to save money. They've got fur coats and I can put on a hoodie, so it should be all good.
Except it really isn't, because my body heat is a big draw. This past week Jake was intent on warming up his ass against me...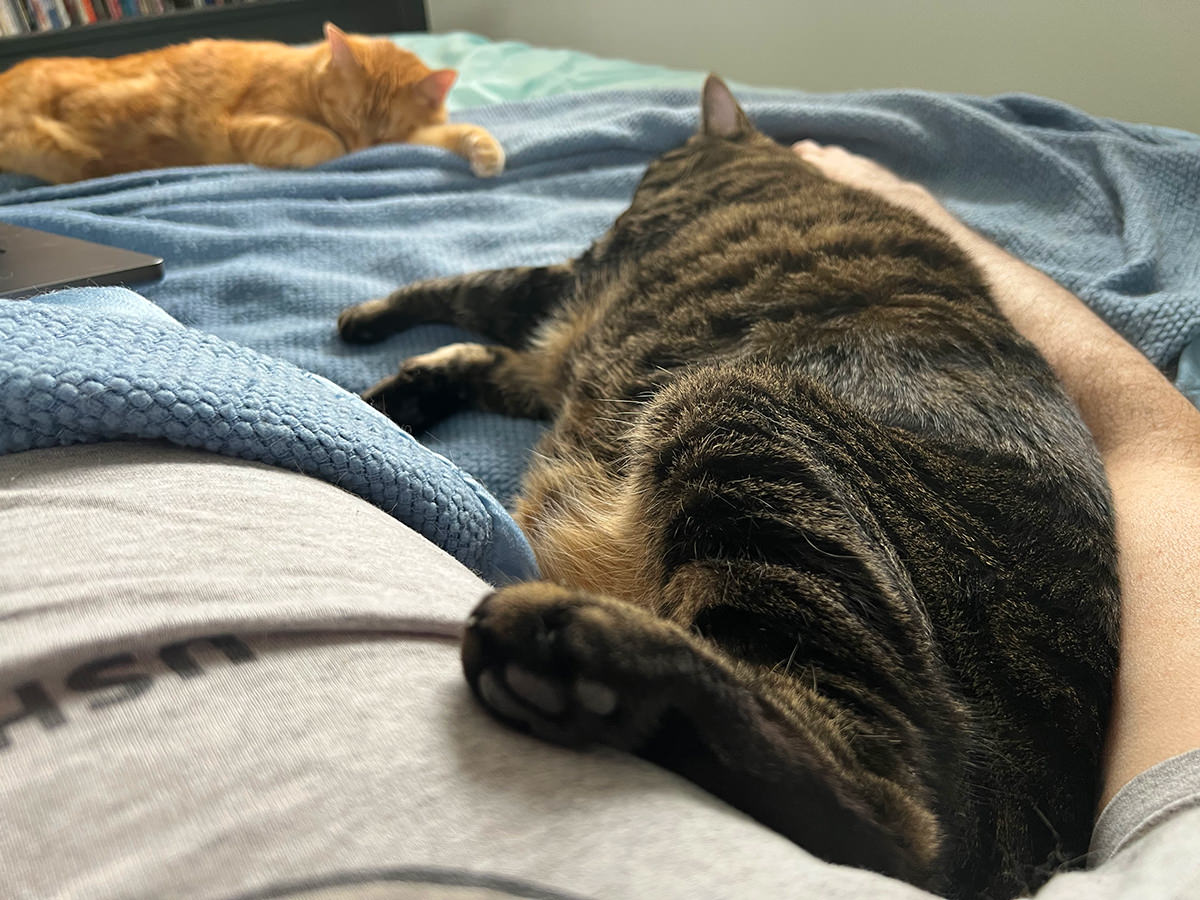 I thought that I was getting a break when Jake got up to leave, but he decided to trade me in for his sister...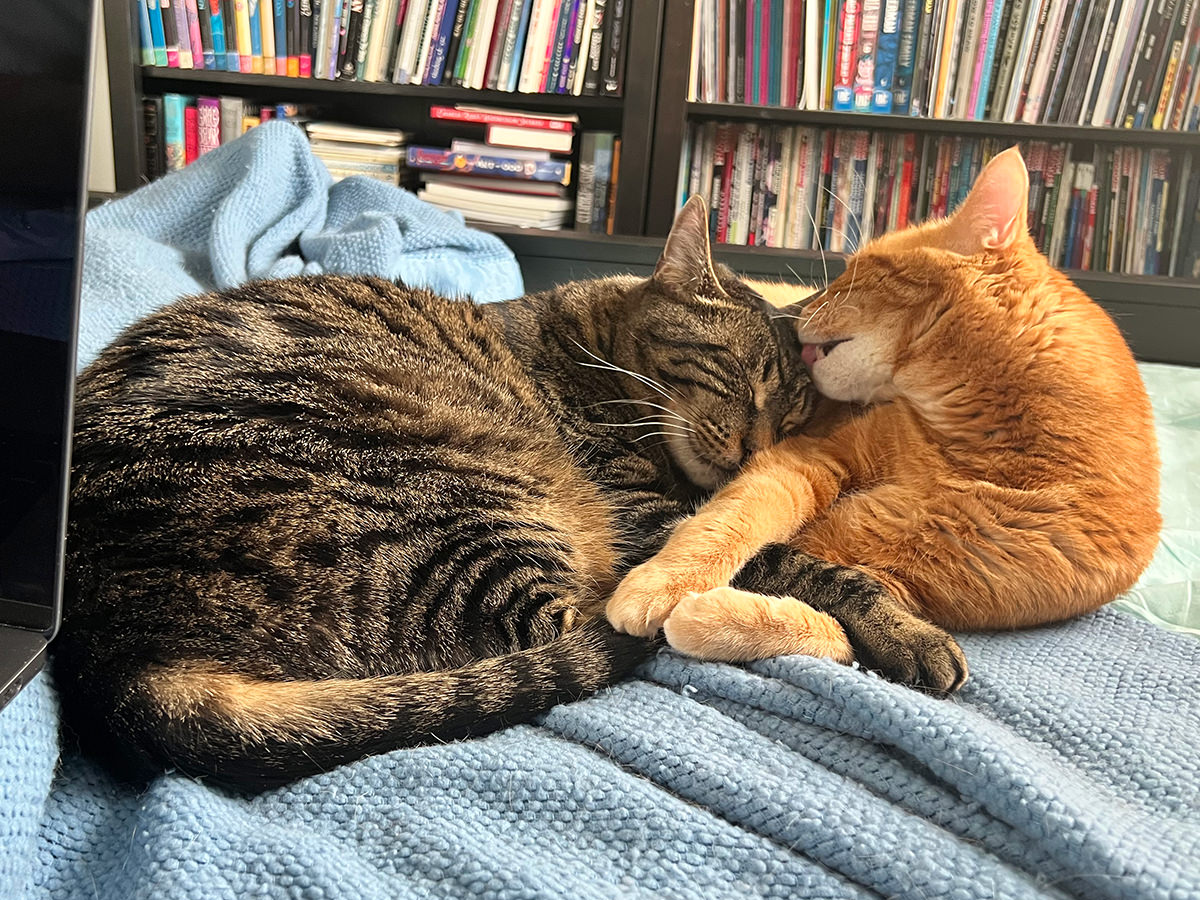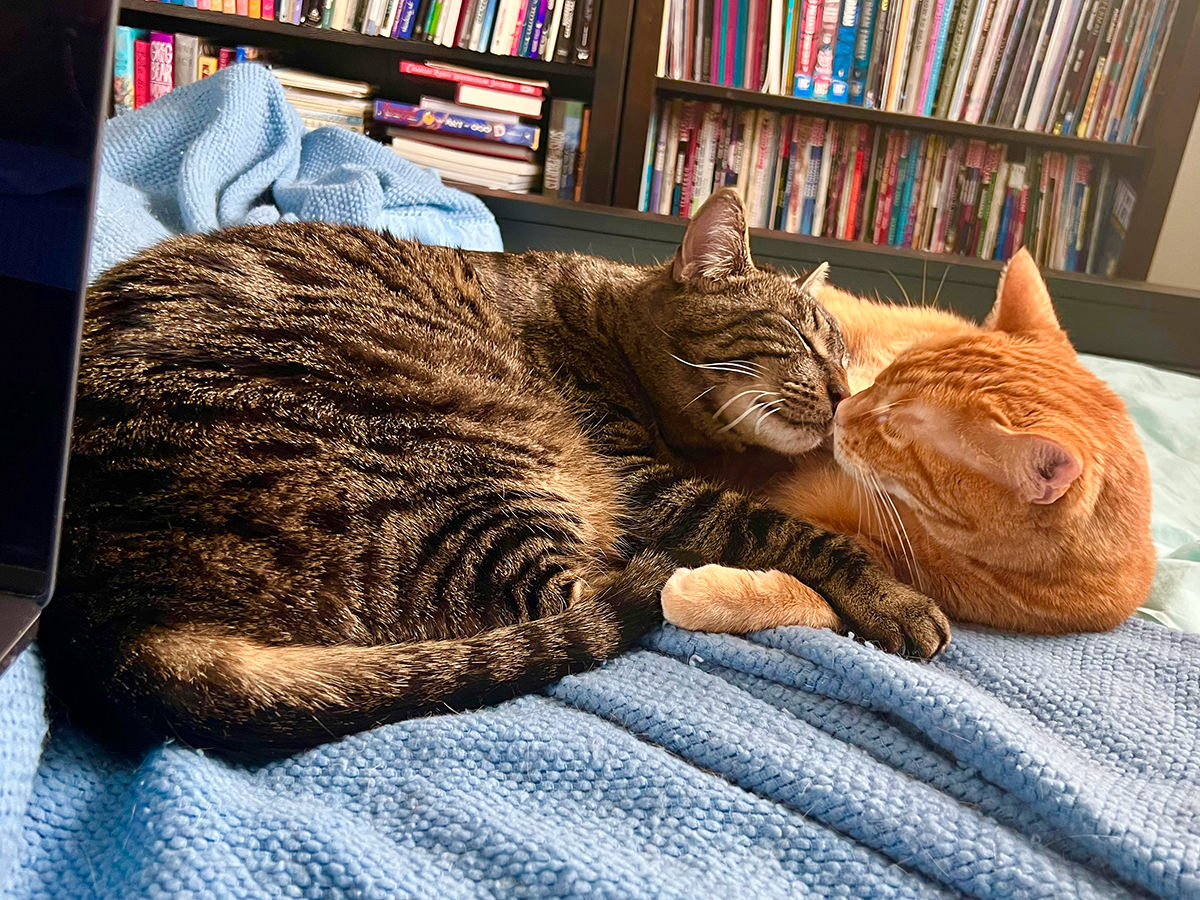 And of course I can't disturb that cuteness, and so I had to hold it a while longer.