Jenny just keeps getting more finicky.
It took a very long time... months... before she allowed me to touch her. Then months more before she was comfortable being touched. Then months after that before anything but petting her back were on the table. After a couple years, she started liking belly rubs.
And belly rubs are a big deal, yo.
You must start with her back. Then give her butt scratches for a while. Then maybe some chin scratches. Then she will flop over on her back, at which time you're then allowed to rub her belly.
At least that's how it was.
Now, there are times that she flops down on her back... but changes her mind for some reason. At which point she will use her back foot to force your hand out of the way...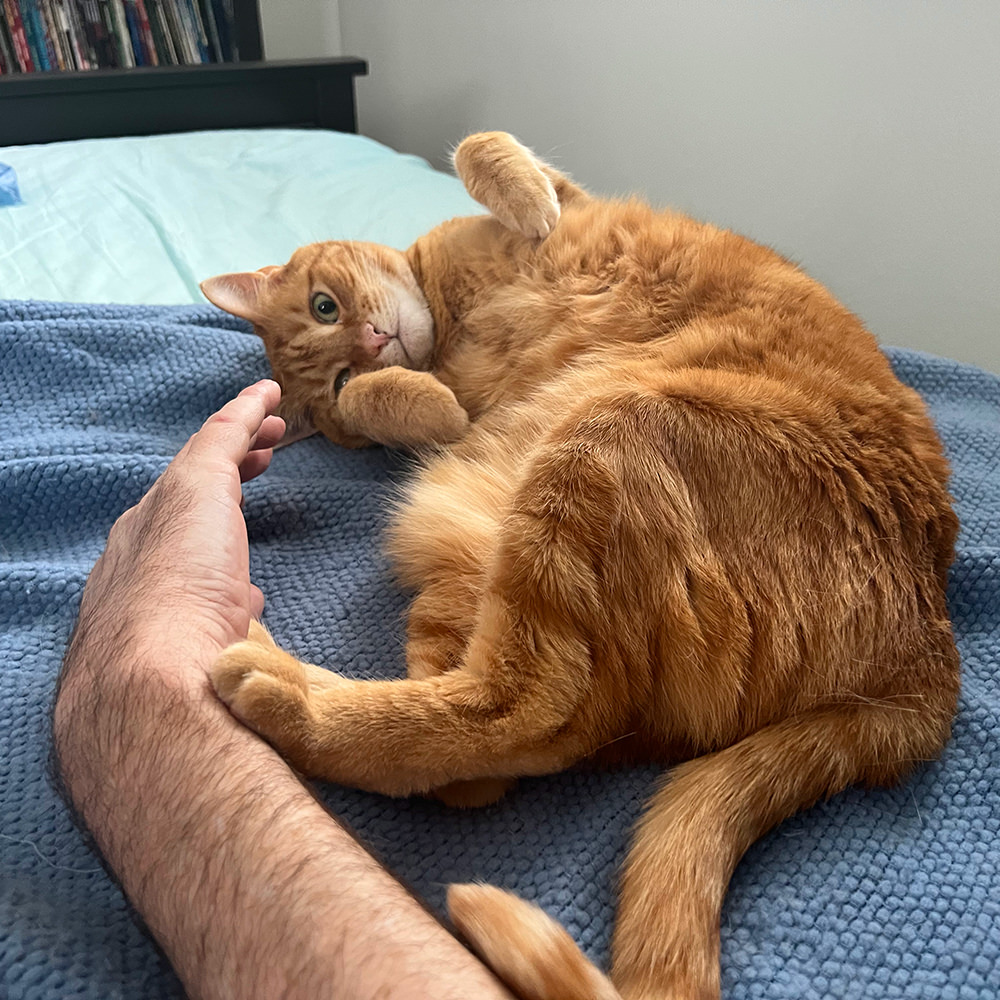 And if you try to continue on after being denied? She will switch to pushing my hand away with both back feet...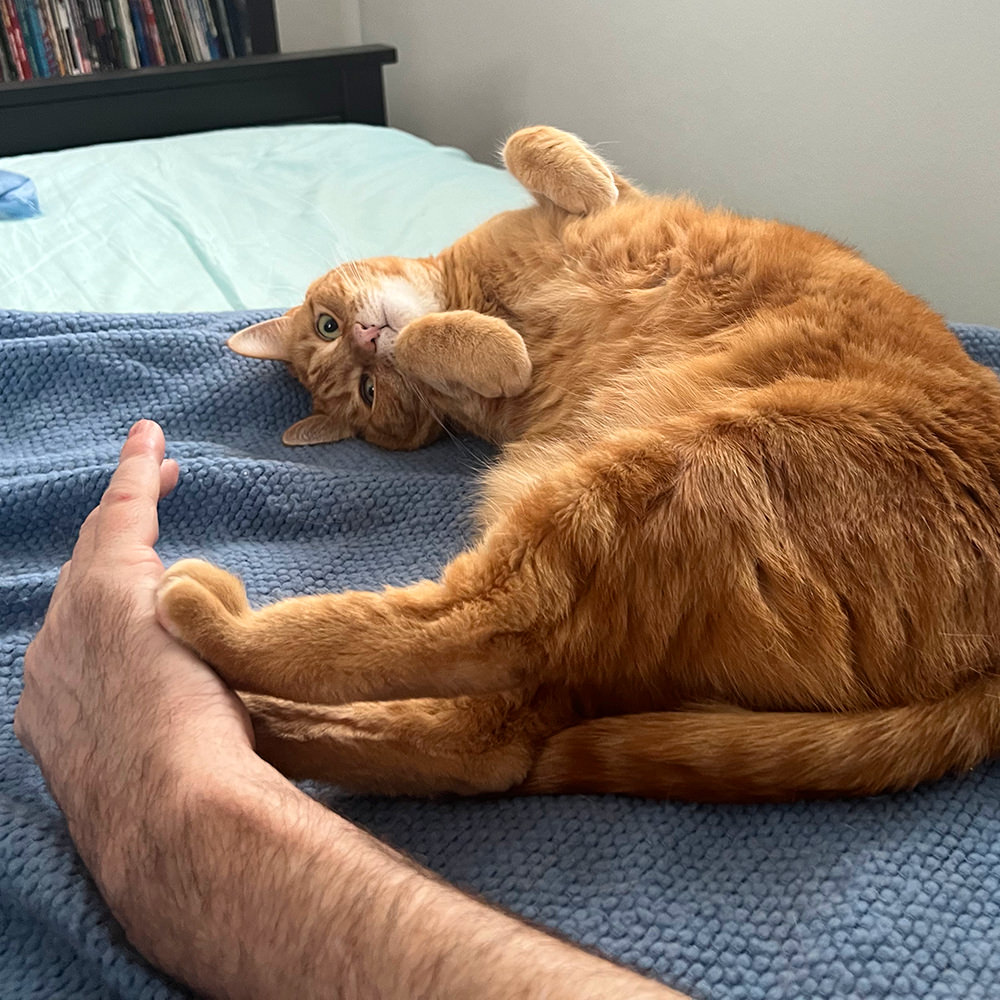 And if you dare to press onward. Things get very serious. That belly closes off real quick...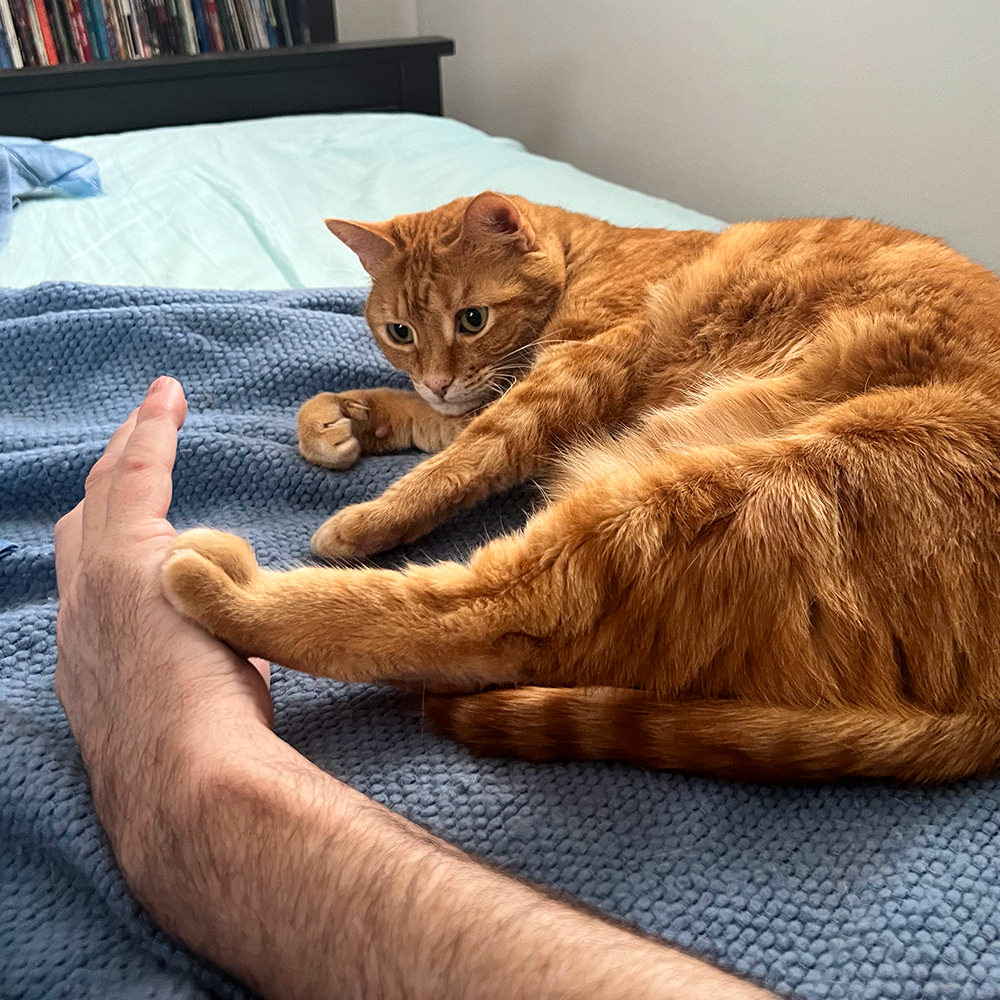 So... lesson learned. I will be sure that what Jenny thinks she wants is what she actually want.
And I'll try to not be offended if she changes her mind.