Jake has no problem violating your personal space. He's been that way since I got him. It bothers Jenny a lot. Like a lot a lot.
Usually when Jake gets too close to Jenny she will run away immediately. Sometimes she will swipe at him first. But lately Jenny can't be bothered to be bothered. She just lays there being annoyed...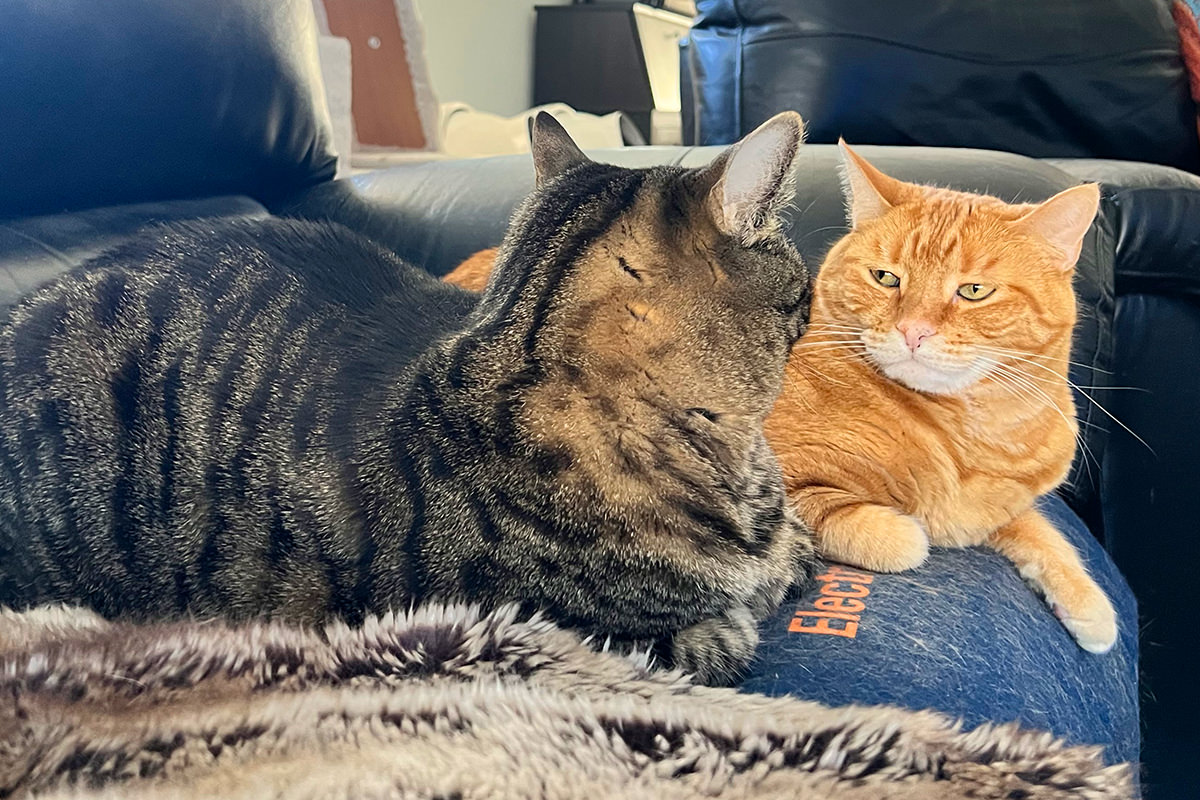 Just look at that face...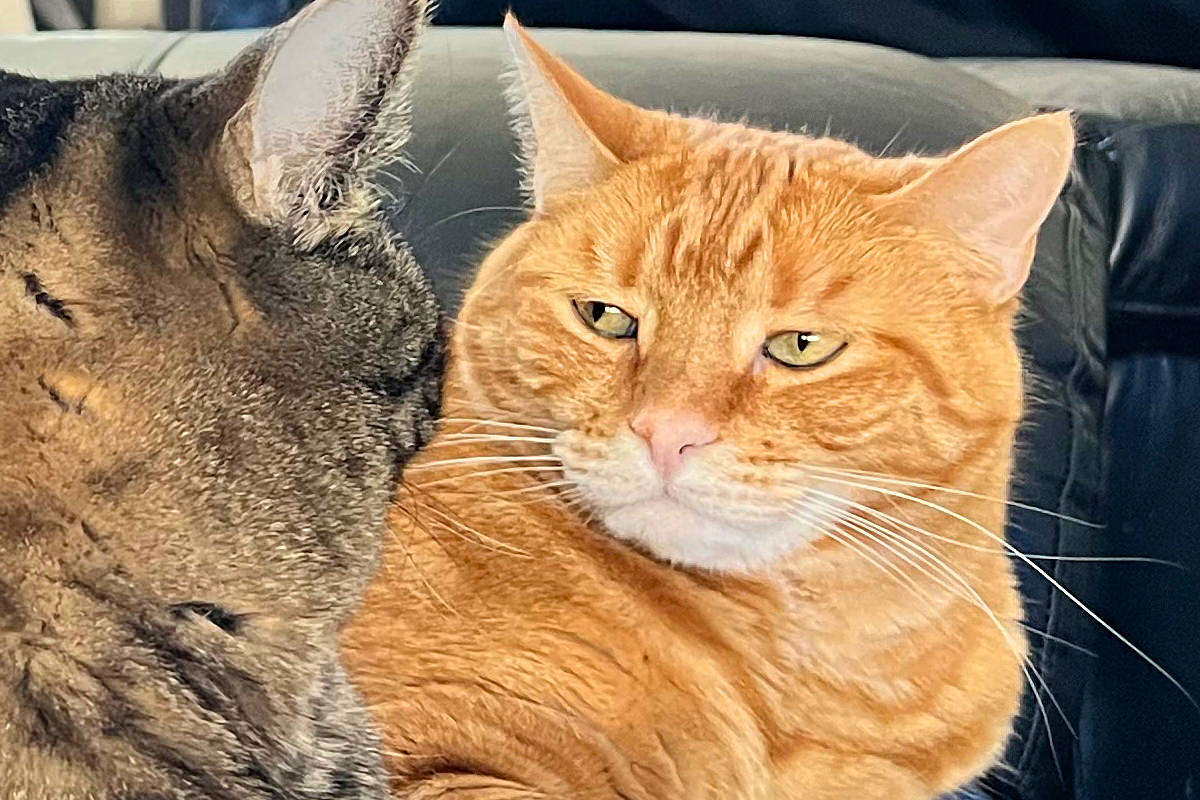 This photo was taken after Jake plopped his butt down right up to her face while she was sleeping...
She was clearly annoyed. But couldn't be bothered to run away as she usually would. She just went back to sleep.
But lately she's been even less bothered. Rather than going around her, Jake is happy to climb over her to get to where he's going. I expect her to bolt every time, because that's what she usually does. But nope.
I guess she's just to old and irritated to give a crap now.
Much like myself...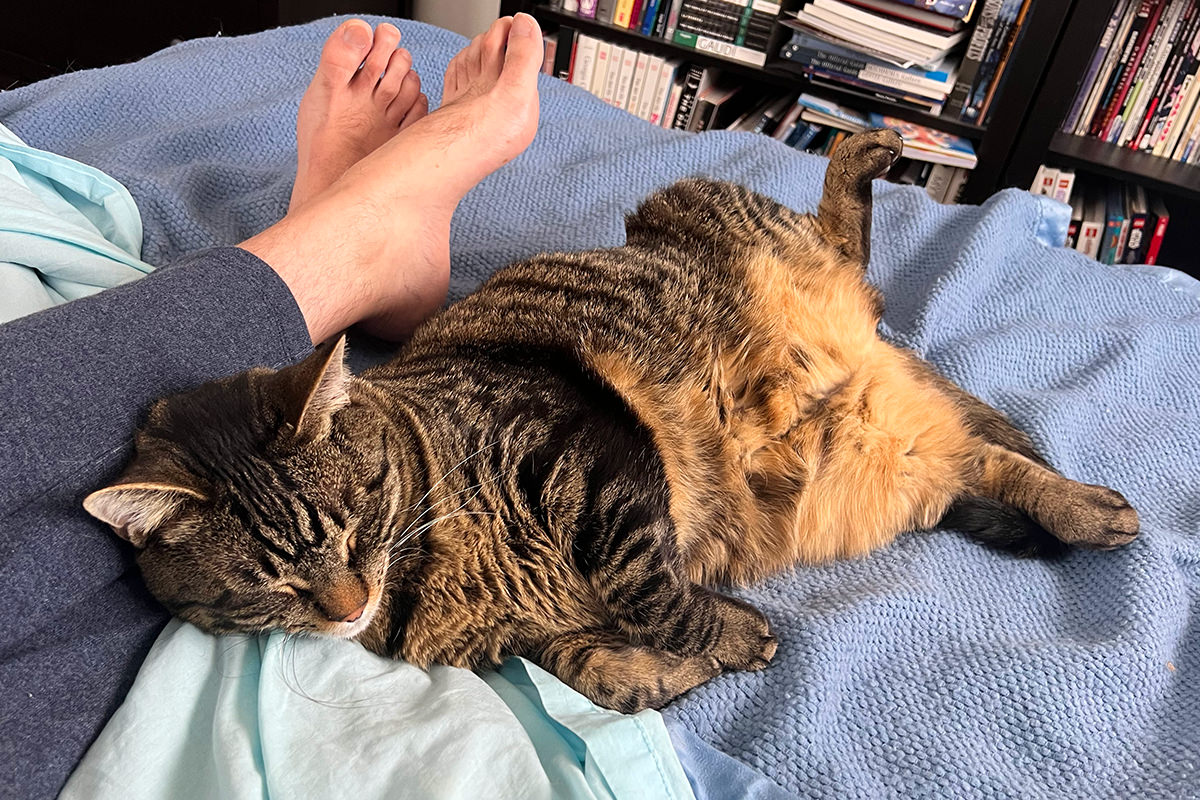 Though I suppose I should be grateful that he doesn't lay across my keyboard while I'm trying to type. This is as close as he gets... just close enough to stare at me while I'm trying to work...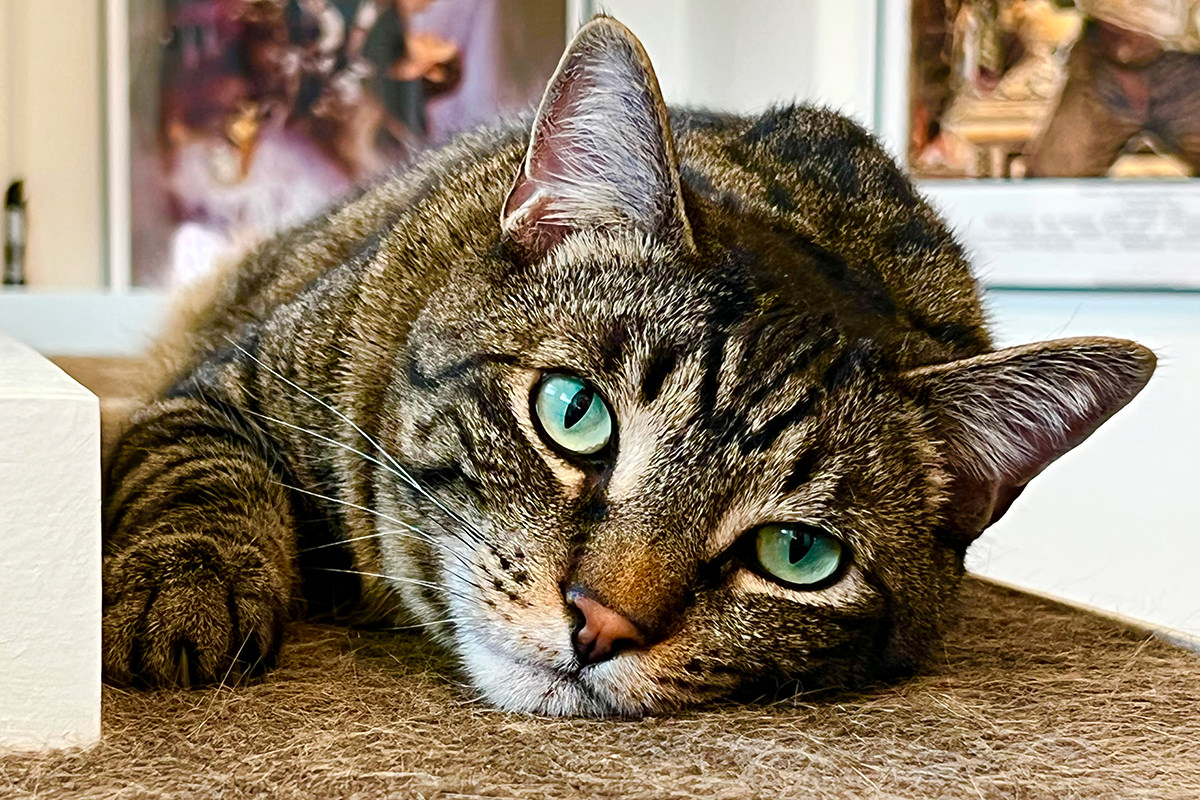 Speaking of Jake...
A part of me is sad that Jake can't meow. The guy tries and tries, but the best he can manage is a squawk... but most times nothing comes out at all. But there's another part of me that is a bit relieved because he would be meowing his head off all the time. I do always pretend he's meowing when I see him him mouth one... and I always respond if I hear his little squawk... I don't want him to feel bad. But he would be one noisy cat if his vocal chords worked that way.