Now that it's getting warmer, the cats are spending more time outside... and starting to shed like crazy. Jake more than Jenny by a factor of about ten. The fur just rolls off of him. Every time I run my hand down his back, a handful of the stuff falls out. Using the Furminator brush pulls out enough fur to build another cat.
It wouldn't be so bad if my cats weren't sleeping with me every night and morning. I'm going to have to switch from weekly bedding washing to twice-weekly...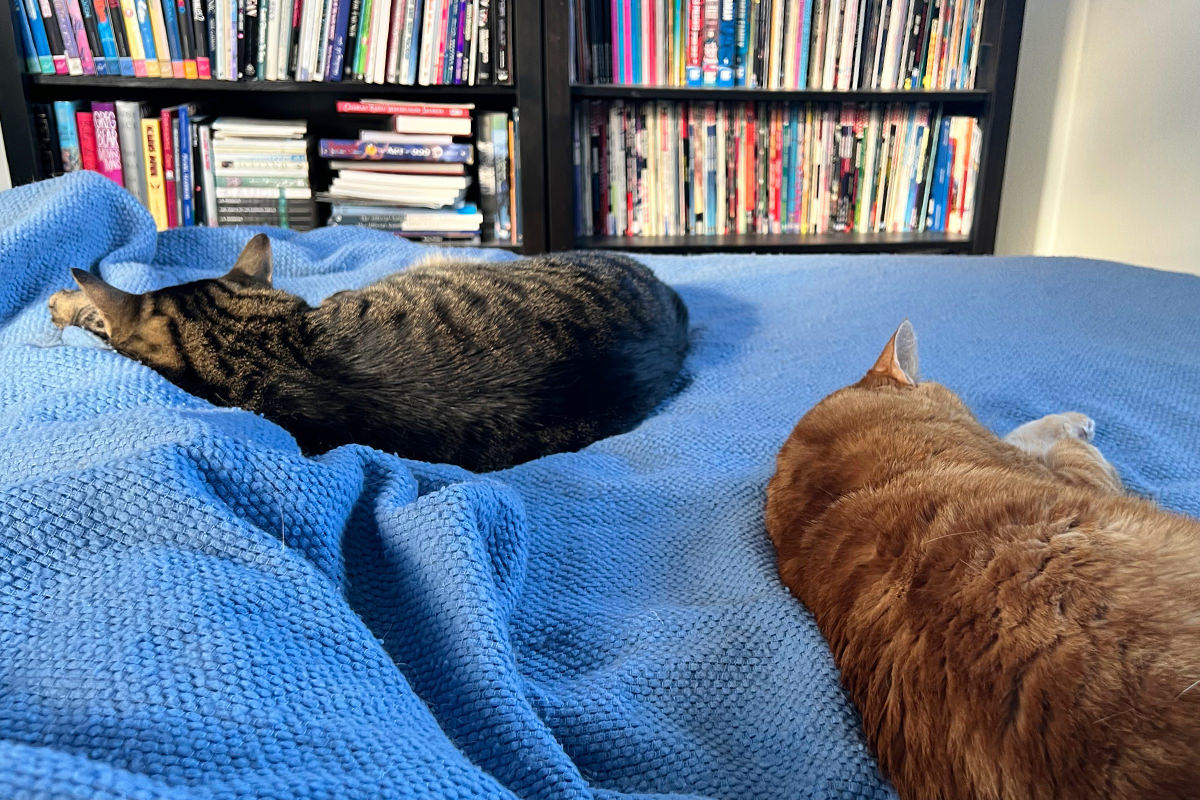 Wishing for the millionth time that I could sleep as easily and often as a cat.