My SD card at work is corrupt, so I had to grab one from home.
On the card is the last photo ever taken of my mom and I together. It was our last day on Safari before heading to Mosi-oa-Tunya (Victoria Falls to the colonizers). We went to this watering hole to watch the elephants come in for their evening drink. There was absolutely nobody there except us, the elephants, and our guide, which was pretty spectacular...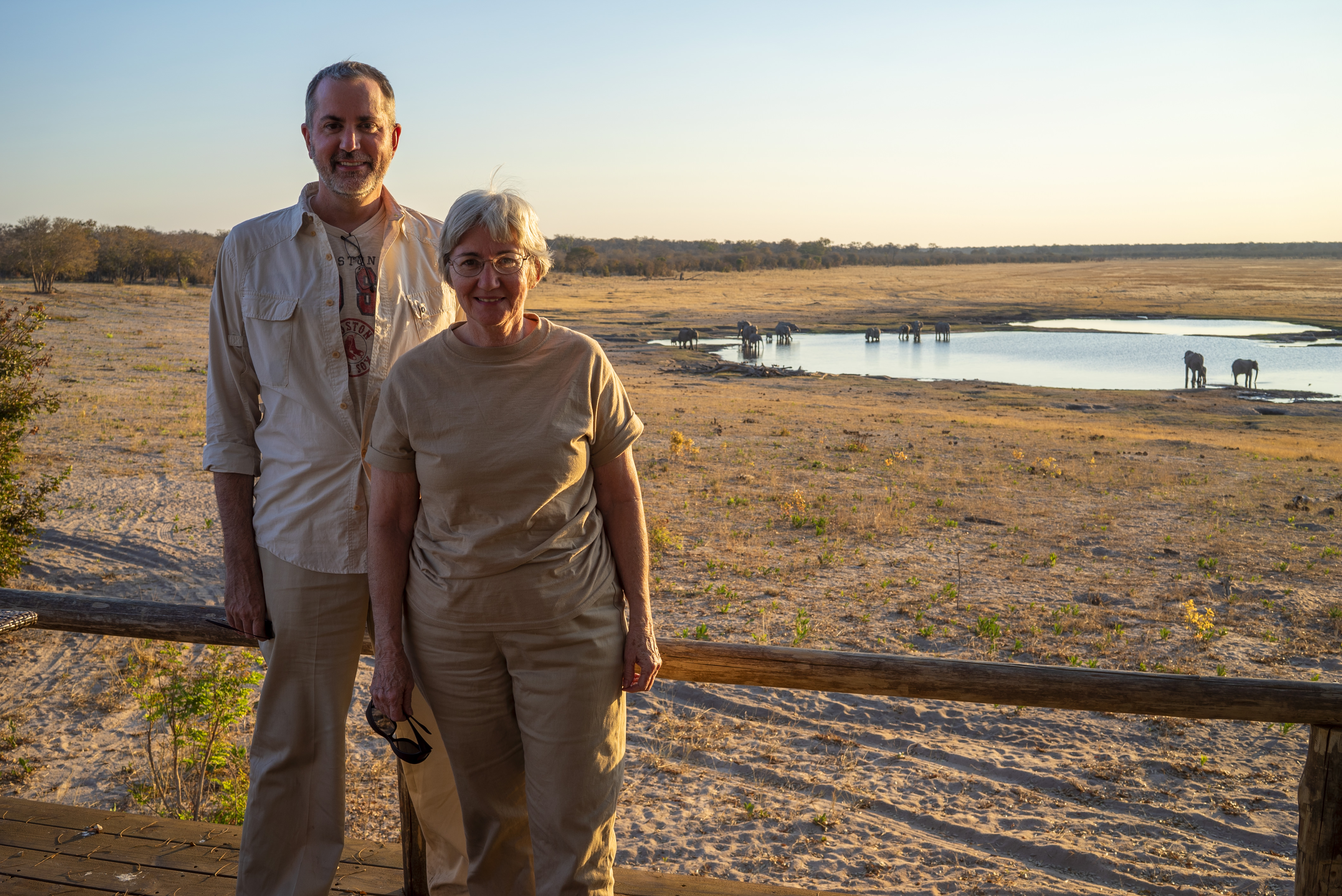 Interesting how I seem to be past the crushing despair that comes from knowing my mom is gone. I honestly didn't think I'd ever get here. Now I'm able to miss her while being so very grateful that we had moments like this to share. Looking at the image, it seems unreal that at no point in the two years after this did I get any more photos taken with her. But perhaps it's for the best? Here she couldn't make any memories, but she was still healthy, happy, and enjoying life.
And that's how I'll always remember her.