Jenny likes a vigorous massage. Earlier this week she was complaining because I was half-assing it, focusing more on my work than her. So I used two hands to really rough her up... and she went bananas.
BELLY RUBS AND BUTT SCRATCHES AT THE SAME TIME?!? MORE!!!
Boy was that a mistake. Now she complains when she doesn't get two hands! She meows. She looks at me in disgust. She paces back and forth next to me.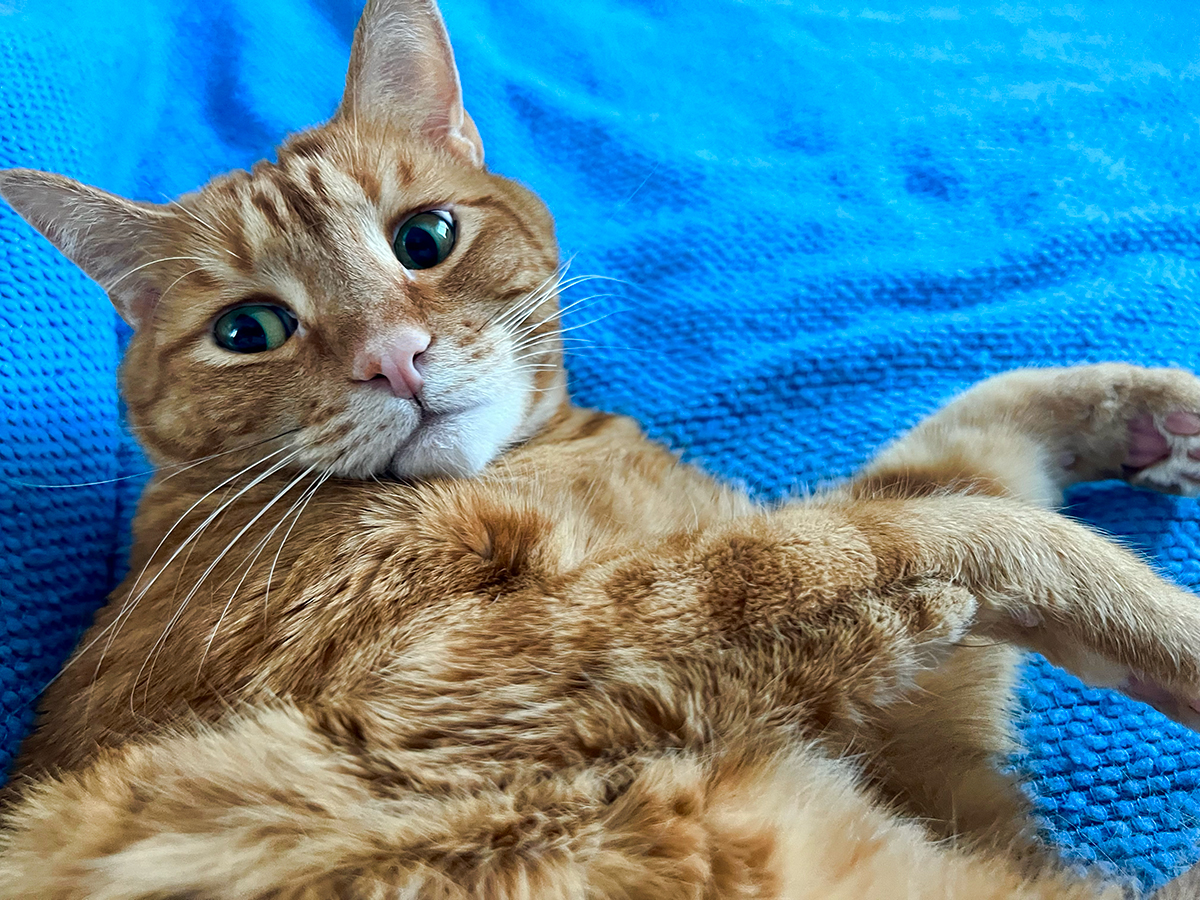 But since I have to work, I've just gotten better and making sure she gets a good one-handed massage and that seems to be okay...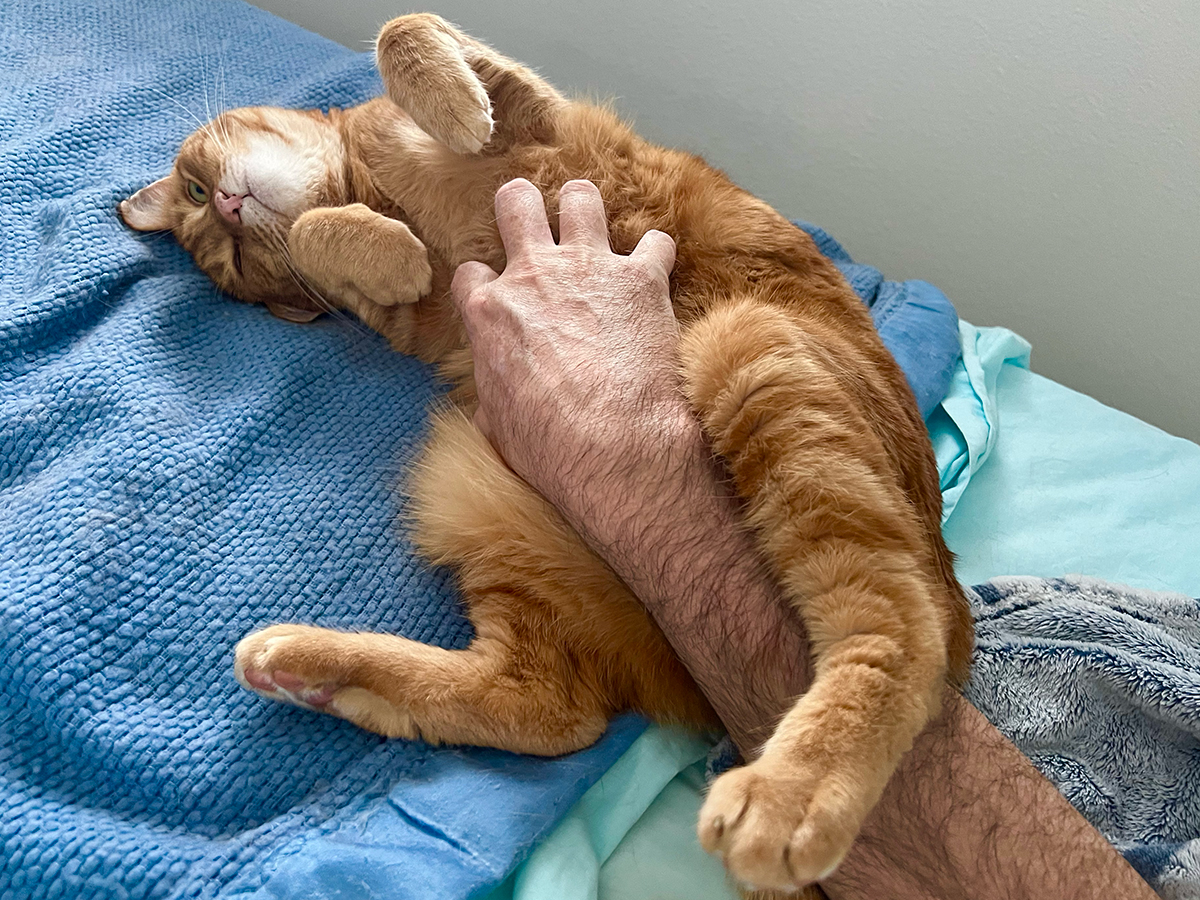 But sometimes I can't resist that sour little face, so I give in and give her that full-body two-hand massage she loves. What a hit to my productivity!
A couple people have been asking for an update on Fake Jake. He's still doing fine... though apparently he doesn't want to sleep inside my neighbor's house much any more. I guess now that the most bitter days of winter are behind us, he prefers his freedom and sleeping in the shelter I made for him. The old warming pad was dying, so I installed a new one that is at 65° when he's off it and gets up to 80° when he's sleeping on it, so he's pretty comfy...
We've had rain which has created a thick enough crust that Fake Jake can walk on it, so I went out and made sure there's no bird feed left out in the open to lure birds for him to attack...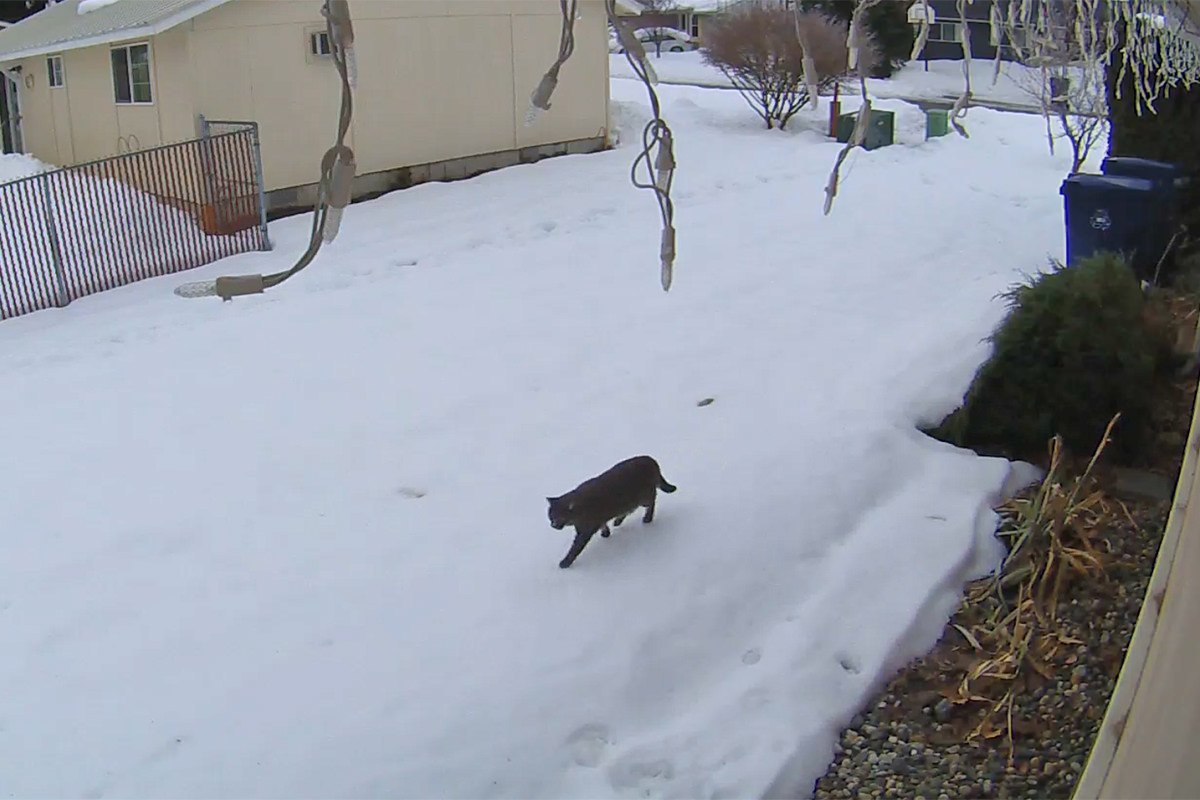 So... all-in-all he's not doing bad at all. I still worry about there being no heat from above when he sleeps, and I know the cold will be harder on him as he gets older, so I think for next winter I will build something to address that. Maybe even find a way to build a caged run in my garage that he can enter that would make sure he doesn't get run over? I dunno. I've got the whole summer to think about it!