This morning while I was working I decided to have New Carl vacuum the house. But first I had to pick up a few things, including the big cardboard box that my cats have been playing in this past week off-and-on. I set it on the sofa and almost immediately Jenny climbed up and jumped inside it. Then she wanted to see out... went towards the side that was on the edge of the couch and... well... there she went. It was hysterical. It started so slowly. She realized she was moving, her little ears laid back flat, her eyes opened wide, and you could see she was trying to process what was happening. Just before the box hit the floor, she hopped out... nearly landing on Jake who walked in to see what the ruckus was about. She was not happy.
My cats are growing more different from each other.
When I am on a Zoom call, Jenny comes walking up meowing and wants to be petted. Then she'll sit and stare at me until my call is over...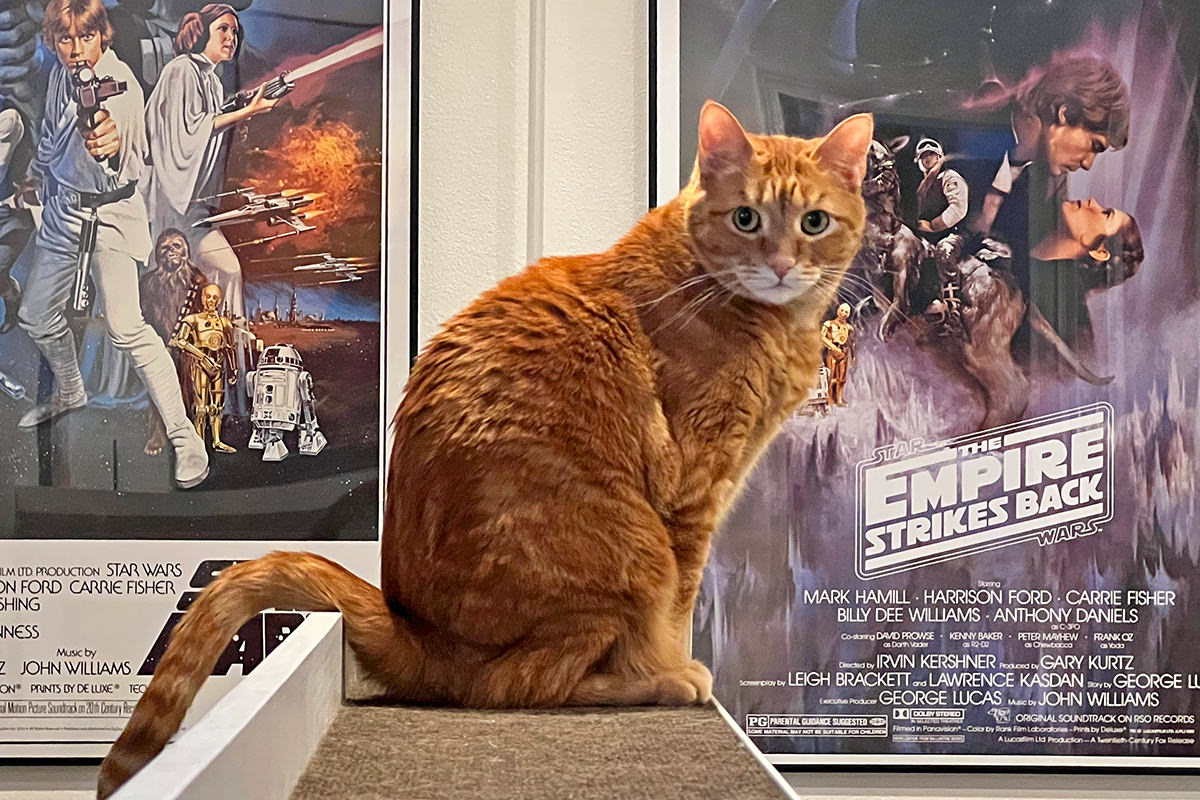 Jake waits too... but from a safer distance...
Jenny comes in after breakfast and wants to nap next to me, but she insists on belly rubs while she falls asleep...
Jake just wants to curl up next to me and fall immediately asleep...
In other cat news, Jenny spotted some birds outside and went running to the catio at top speed. They eventually flew off, and she laid there waiting for them to come back, which must have been cold with her belly on the frozen concrete...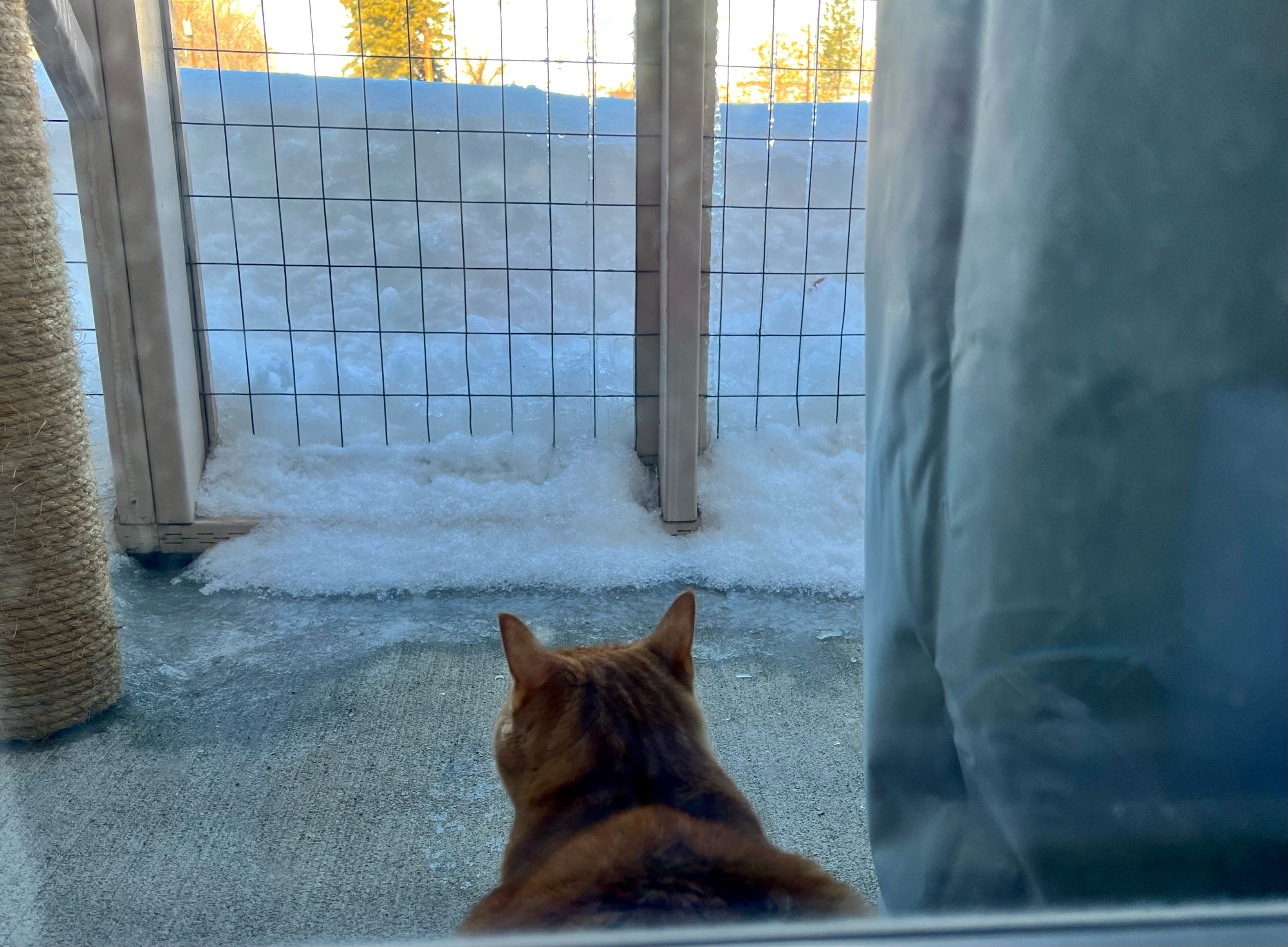 Eventually she gave up and came inside so she could thaw out on a warming pad.
And lastly, I leave you with this. Kinda reminds me of how Jenny used to plop down and watch TV with me... completely absorbed by what was happening on the screen...
Jake has never really been into television. No idea why.