Believe it or not, Jake and Jenny's sixth birthday is this coming Monday!
Two kittens I got to keep my mom occupied while I was at work have become more of a fixture in my home than my furniture! It seems like just yesterday that I brought them home from the shelter... little confused and terrified balls of fuzz that hid under the couch for weeks... only coming out to eat after we'd gone to bed.
But eventually...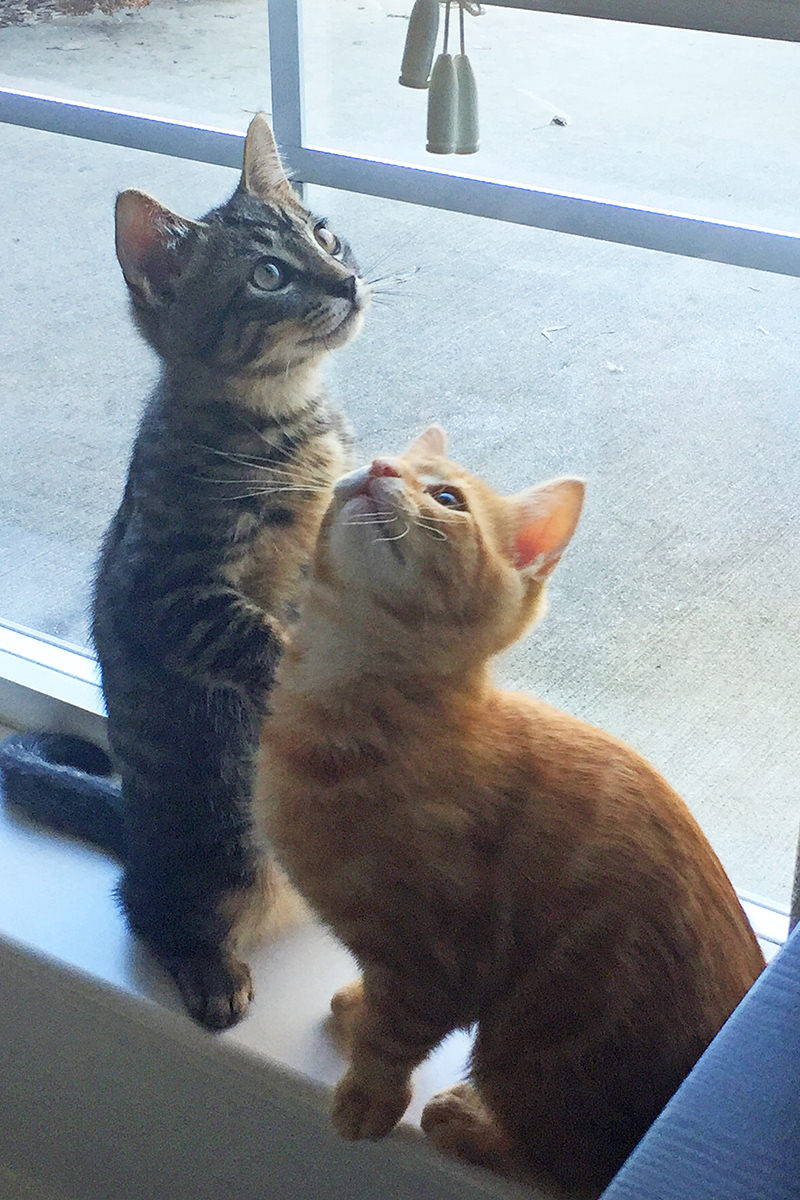 Now they're still terrified of strangers... and sometimes terrified of me... but they own the place, and they know it. Just look at the adorable little assholes that run my life...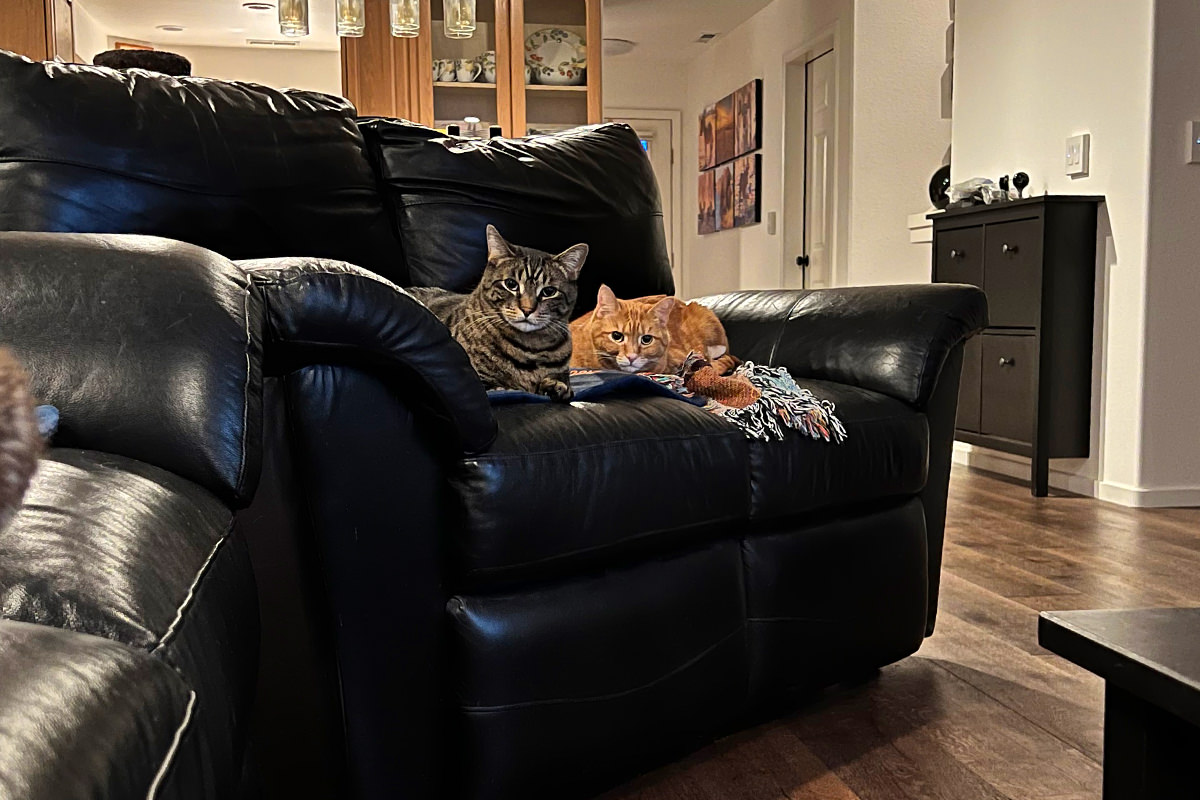 I wouldn't have it any other way. Happy birthday!