My cats have decided that the colder weather should come with a renewed sense of pandemonium. They are acting totally nuts in a way I haven't seen since they were kittens. Which I'm guessing is a good thing? Running around the house at top speed for no reason. Chasing each other around the catio at all hours.
a perfect example is Jenny catching a praying mantis out in the catio... bringing it inside... losing it... then spending the next hour-and-a-half chasing it down so she can murder it (the corpse was on my floor the next morning...
If you look carefully, you can see the poor think fly across the top of the screen at 0:05. Which means she was running into the guest bedroom and tearing through my dirty laundry piles in the entirely wrong place!
All this kitten-like behavior results in my cats sleeping really, really hard. Things that used to wake them up all serious-like (such as my iPhone ringing) now barely makes a dent.
Jake still wants to sleep on me (usauly my legs still)...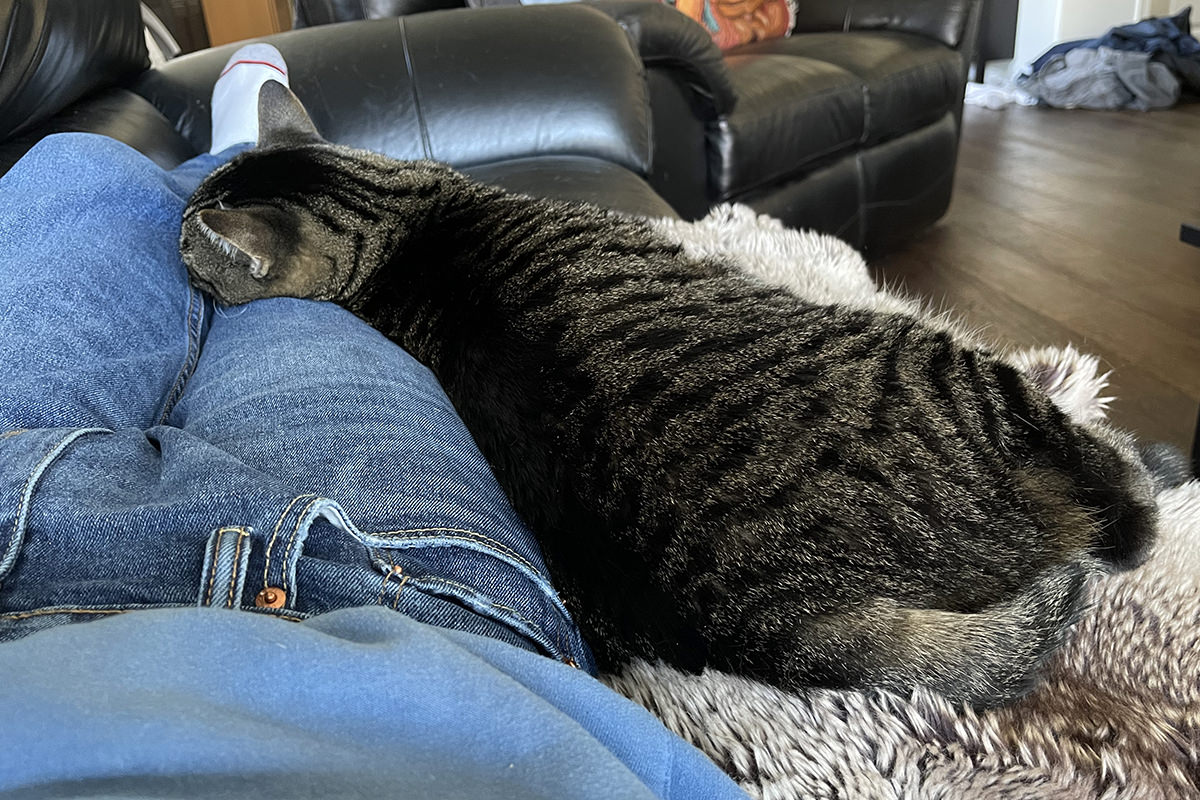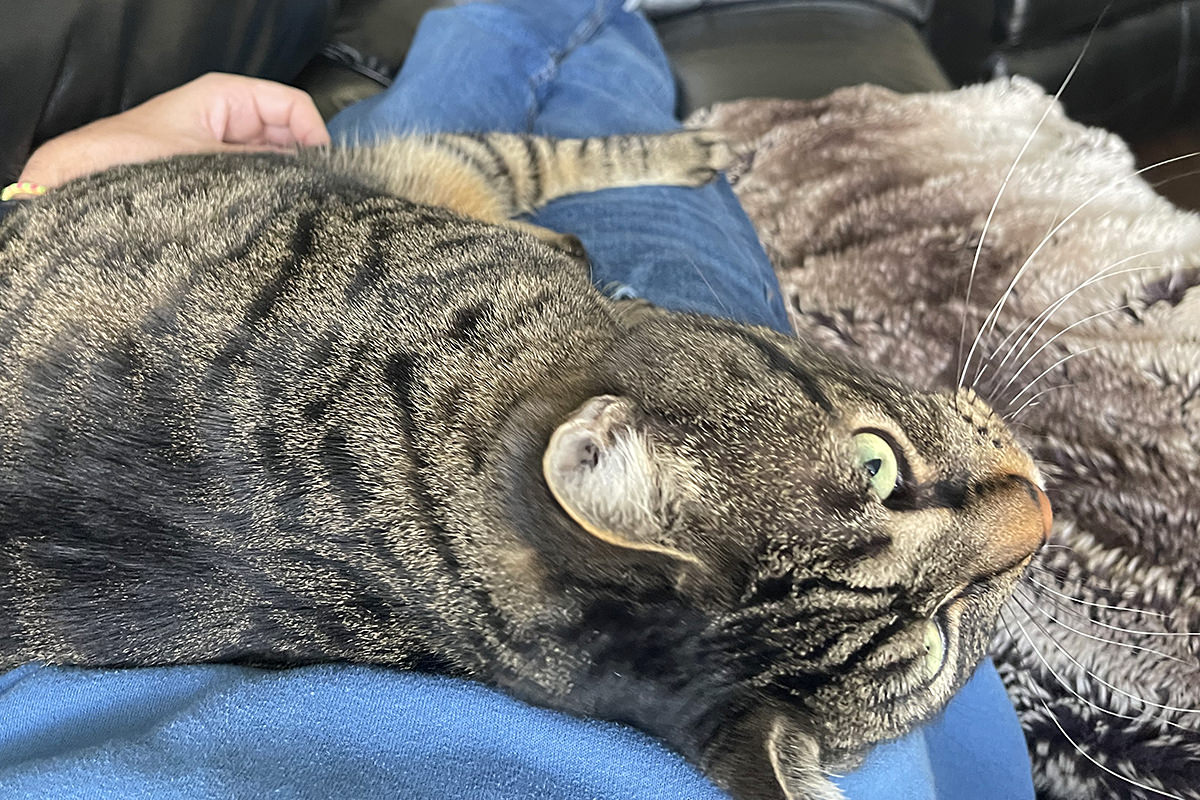 Where Jenny seems to want to spend time in my laundry basket lately...
Oh well. They're apparently happy and healthy in their craziness, so I guess it's all good?