And... my cats are now with me any time I'm home, hoping to sponge off my body heat because it's starting to get cold.
And because it's cold, most of the time when I'm working at home I'm in bed. The mattress heating pad is cheaper to run than the HVAC, so it's more budget-friendly to go with that. The fact that I get to spend a lot more time in bed is just a bonus. And my cats are all too happy to take advantage of the heat as well...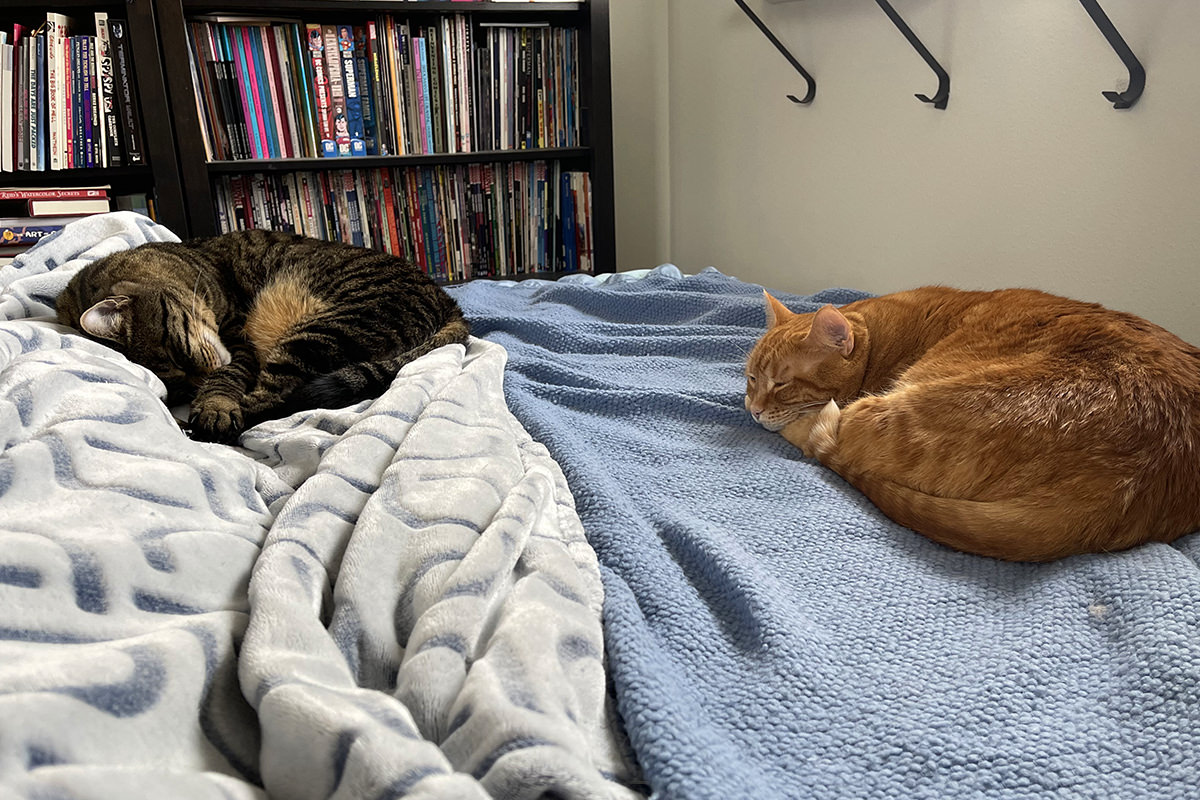 What's funny is that they both get upset when I'm at home but not in bed. Jenny will sit by my bed and meow. Jake will come butt his head against me on the couch letting me know he wants the mattress pad turned on. And if I'm at my destop iMac? Jenny frets at my feet meowing and Jake will legit just hop up on my desk and sit in front of the display...
Now, I realize that this is something other cats do a lot... but my cats don't really do this. When I am working, they will largely leave me alone. Except when the house is cold. And they want me in bed so that the mattress pad will be turned on.
Not that I can blame them... but holy crap. They have fur coats on!