Whenever I feed my cats, Jake just lunges for the bowl and starts chomping away. Jenny does not do this. Instead she rubs up against my legs first, as if she's saying "Thank you," THEN starts chomping away.
And there's a lot of differences like that.
Jenny contorts to where she wants to be petted, getting up and moving if she has to. Jake will just let out a soft cry when you are petting him in the wrong place and you have to figure out where he wants to be petted.
Jake will lay on top of me if he's in the mood. Jenny never will...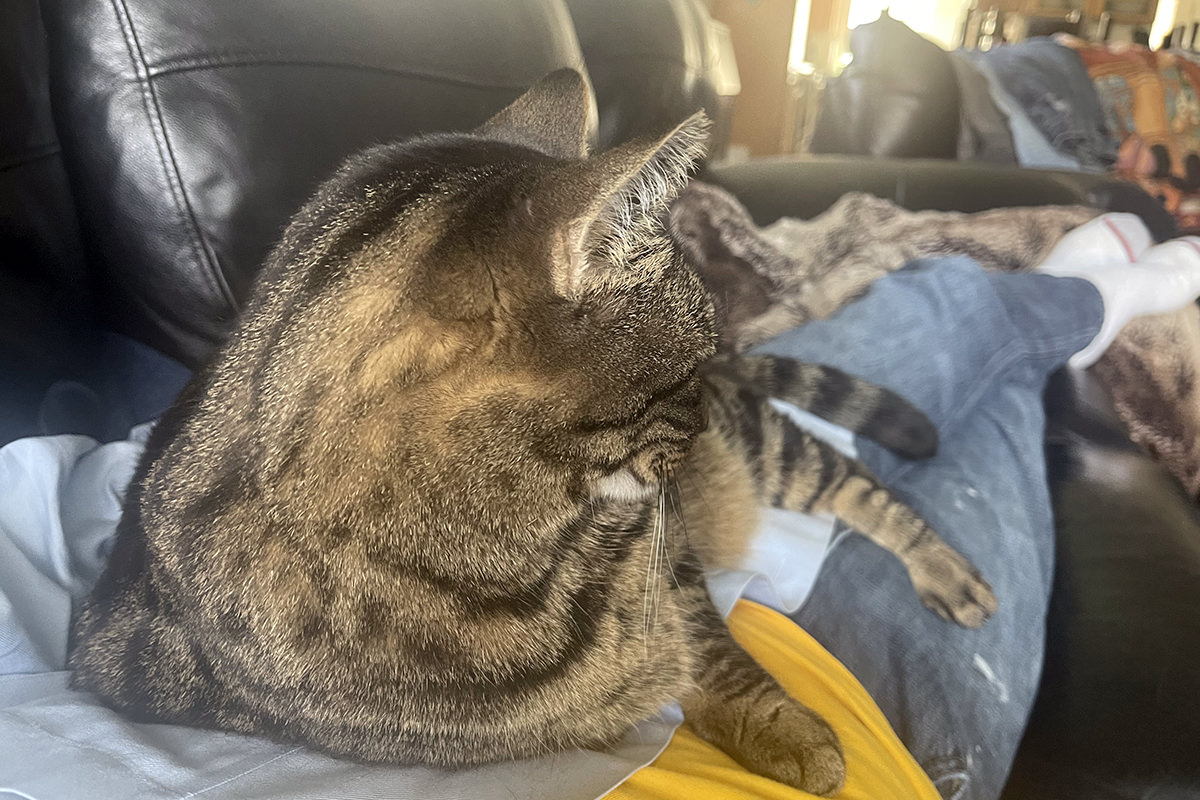 But many things are the exact same between them. Most things are the same.
Like the scratcher lounge.
Whenever one of them spots something interesting happening in the catio or the back yard, they'll dash to the scratcher lounger to have a look. Then the other one will follow. And whomever gets there first is who gets to lay down... the second one to arrive only has room to sit...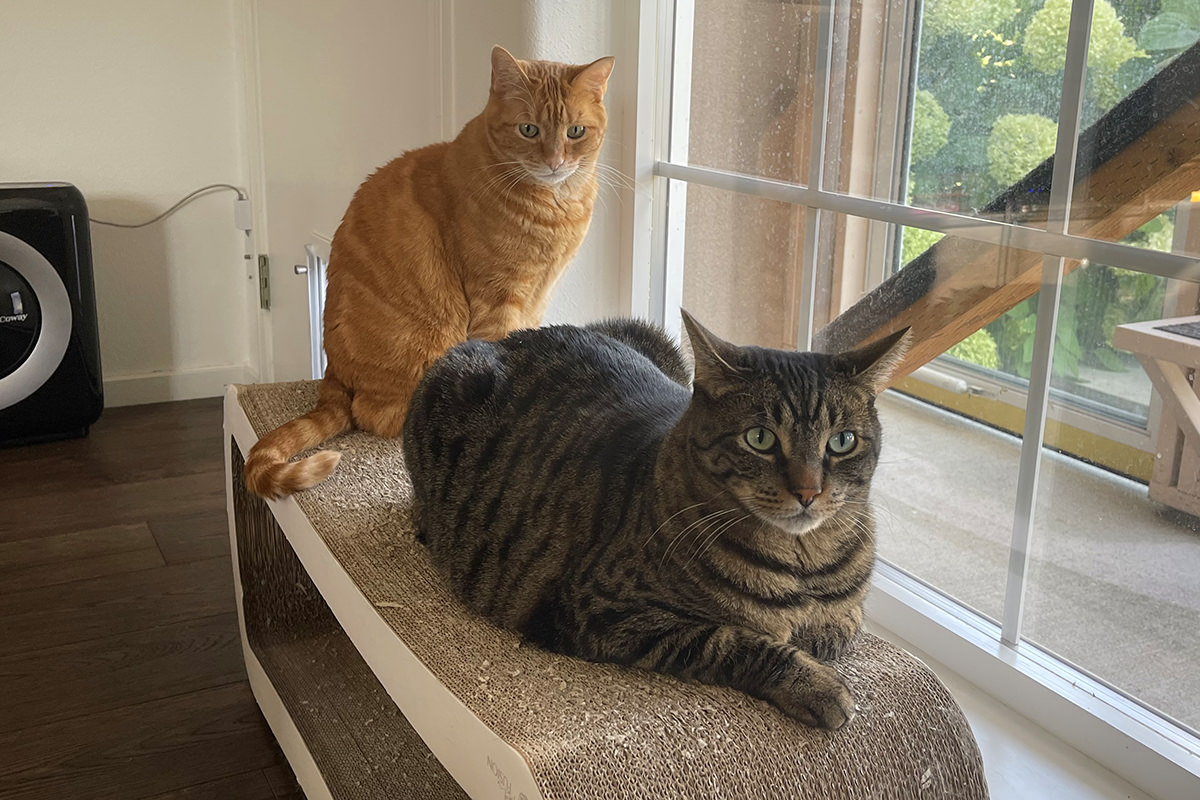 But only Jenny looks a little resentful when she's not the one laying down.
And you really can't blame her. That cardboard looks SO comfortable!