What happens when the most inconsequential character in Ted Lasso is Ted Lasso? You realize that the show is more important than the lead character, and Jason Sudeikis is more interested in the show being good than being about him.
Last season we learned that Rebecca has a goddaughter named Nora, and this episode we finally get to meet her. I was mortified that they would choose to take the easy way out and maker her be a heinous character that's mean or arrogant so that Rebecca can "fix" her. But this is Ted Lasso we're talking about, so I should have known they would play it much, much smarter than that. And of course they did. Nora is smart, charming, funny, and sweet... and her purpose isn't to make Rebecca look like a better character... her purpose is to make Rebecca be a better character...
Nora is yet another great character that subverts expectations by ignoring television tropes in the best possible way...
Roy Kent is probably more valuable to the show now that he's no longer a part of the team than he was in the first season when he was. He floats in and out of the narrative in a way that puts the other characters in perspective. Who could have ever thought that Roy hanging out with Rebecca could ever lead to some shockingly deep dives into the nature of relationships... or, as we see this episode... children?!?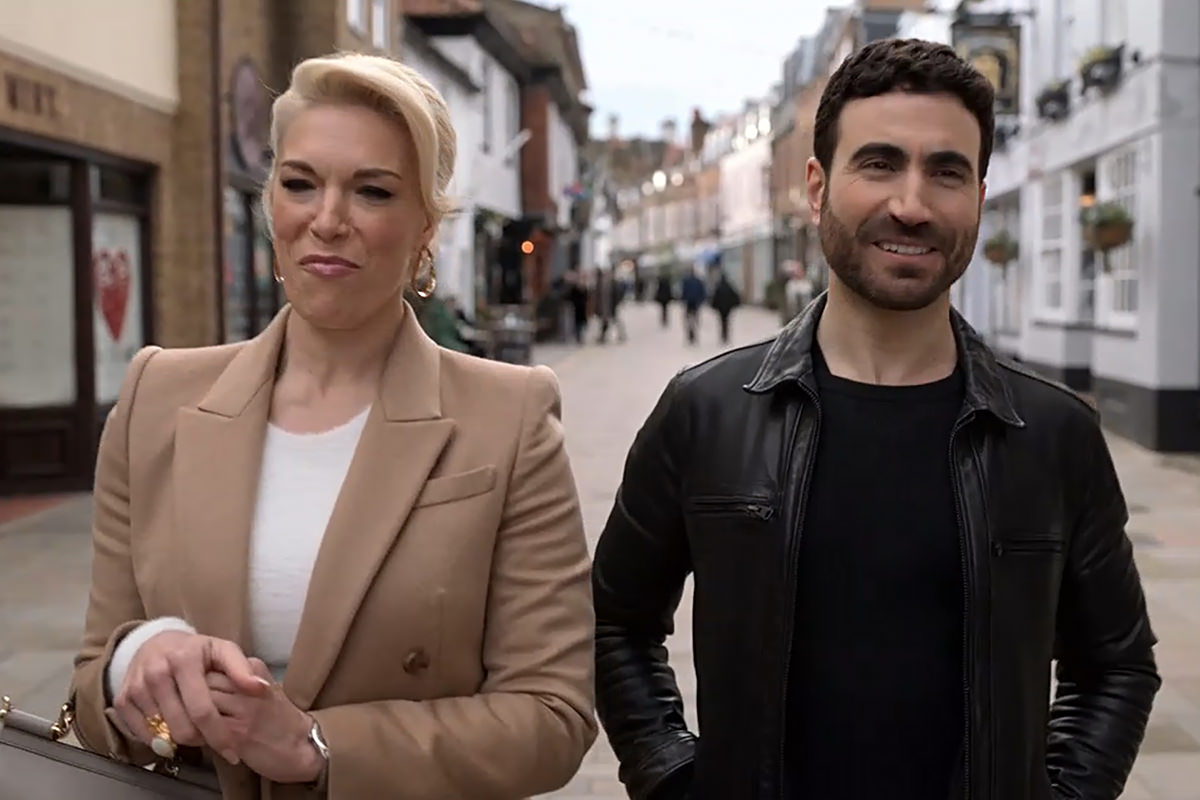 My only complaint about Roy is that we don't see more of him, but we do get another hilarious snippet of him on Sky Sports...
Dr. Sharon isn't given a lot to do, but what she gets is pretty pivotal. First by explaining Ted's entire story this episode...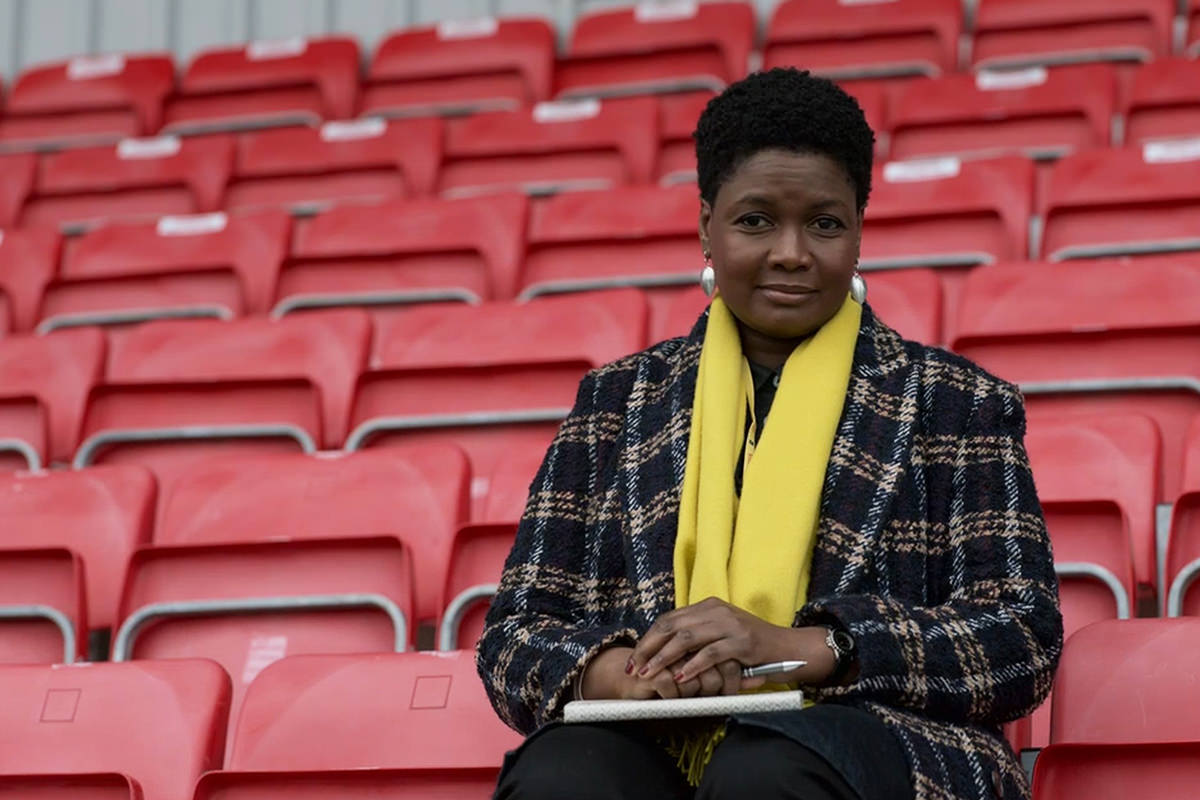 And later when it comes to Jamie Tartt. Which is such a huge off-screen moment that it's almost impossible to imagine what could have possibly happened. Her character is great, but it's the way she's used to move the show to where it needs to go each episode that really makes her an impressive addition to the cast.
As mentioned, Ted himself is actually nearly inconsequential this episode. Most of his relevant bits are relegated to him playing Evil Ted Lasso... Led Tasso...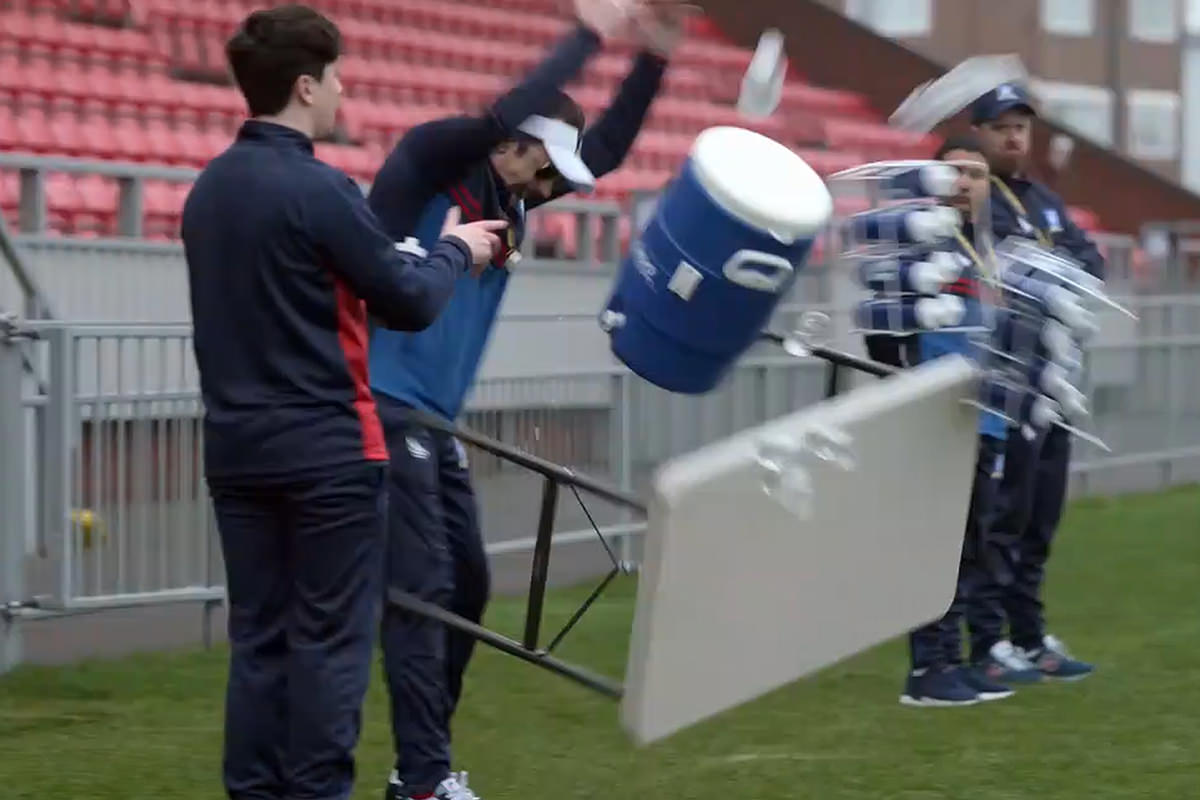 It's silly to the point of being stupid but, even more damaging, it is completely irrelevant to anything else going on. I mean, his moments aren't always going to be gold, but it's almost as if they were struggling to find a way for him to contribute to the show.
And then there's Sam.
As predicted, they were laying the groundwork towards moving the character into something much greater, and this episode we get to find out what that is. And it looks like it will end up changing everything for AFC Richmond in coming episodes...
The thing about Sam is that he's a genuinely sweet person who has only ever wanted to be kind and please other people. Now he finds out that he may have to veer away from that role, and it's such a heroic, beautiful moment for his character. It is impossible to overstate just how lucky the show is to have found actor Toheeb Jimoh, who manages to hit the right note with Sam every single time. It's almost inconceivable at this point to see how he could have been played by anybody else, as he essentially carried the entire episode...
And thus ends yet another incredible episode of Ted Lasso.
To say I think that this is the best show to ever air on television is actually underselling it.