Since I don't celebrate Christmas, I can take it or leave it when it comes to Christmas television specials. If done well, it transcends any holiday and just becomes darn good television that's great entertainment.
As you can probably guess... the latest episode of Ted Lasso 100% nailed it (spoilers to follow). They did such a good job that I stayed up and watched it when it debuted... then watched it again this morning... then immediately watched it all over again with subtitles.
That being said, I'd have been thrilled just watching the claymation opening credits! WONDERFUL!
There were three rather distinct stories woven into this episode. The heart and soul of the meaning of Christmas was found in Ted and Rebecca's story. It's sweet and charming to behold... but the deeper meaning is to be found with just how big a 180° that Rebecca has taken since the first season. Ted was always the empathetic one when it came to others... Rebecca was only seeing a way to use others to enact her revenge. Then her heart won out after a relentless assault by Ted's kindness, and this season she's just as lovely a person as you could hope to meet. Taking time away from epic holiday parties to make sure Ted is doing okay with his first Christmas away from his family... his first Christmas divorced...
Rebecca's plan to get Ted into the Holiday Spirit? Delivering Christmas gifts to kids that didn't get any...
It could not have possibly have been more perfect.
The second story involves Higgins and his annual Christmas dinner for players who are far from home. This means that Nathan and players like Jamie Tartt and Colin Hughes drop out early in the episode. Which is actually kind of nice, because players like Richard Montlaur get a minute of screen time they wouldn't normally get (and believe me, Montlaur's +1 definitely makes it worthwhile!). It's also a telling moment for Higgins, because usually he's so unpopular that only two or three players showing up... but this year everybody who doesn't have a place to go shows up! It's genuinely sweet. As is an appearance by Higgins' late cat, Cindy Clawford...
I was worried that events of the previous episode would be forgotten... but they do get a mention. And if there's anybody who could give Ted a run for his money in the sweetness department... it's Sam, and I couldn't be happier that he's gotten so much screen time this season...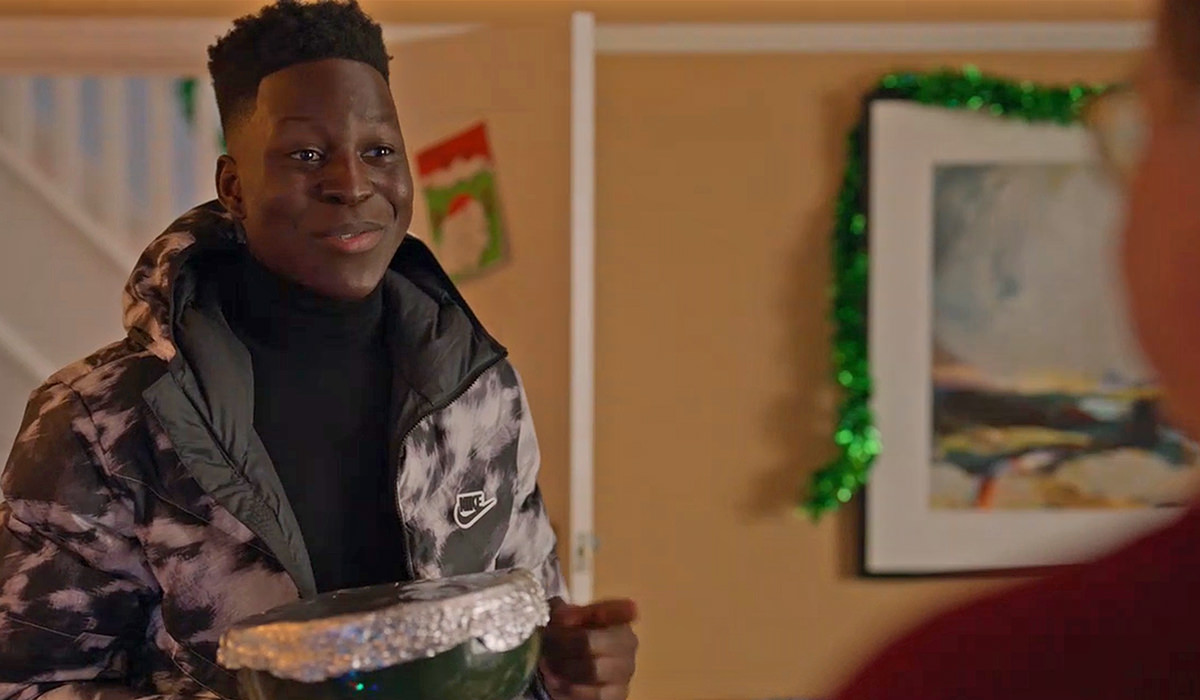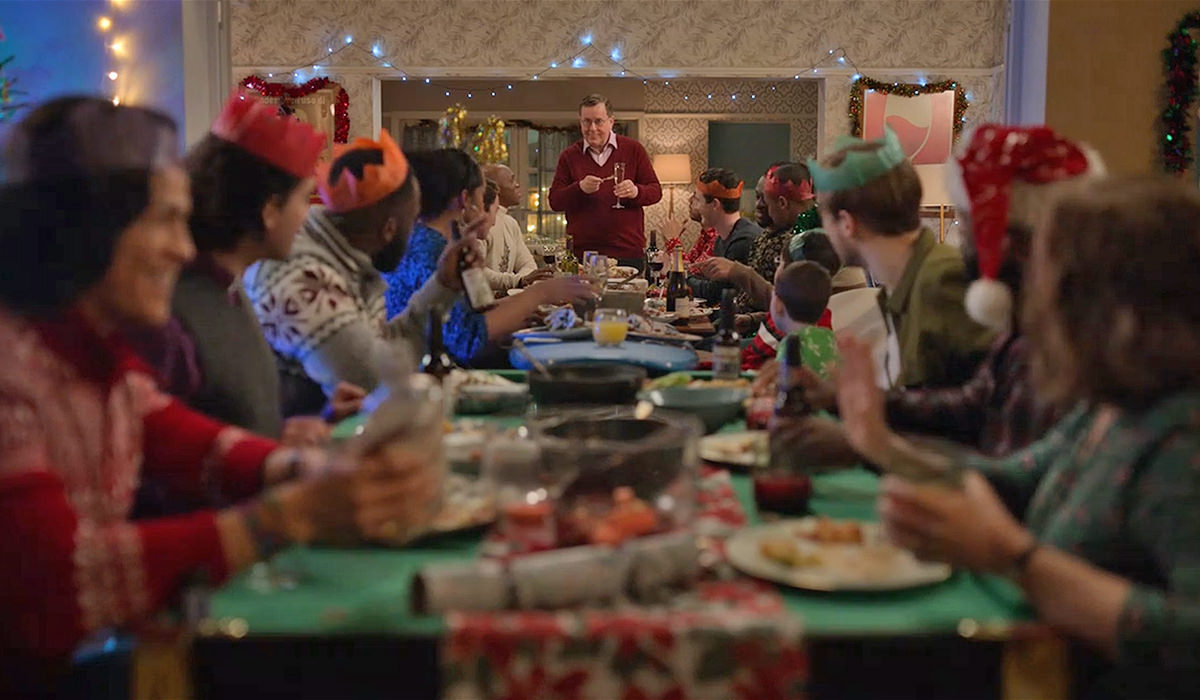 The last story is probably my favorite... because it's Roy Kent... but boy does his neice Phoebe hold her own (again) this episode. Roy and Kelley are planning "Sexy Christmas," but plans go awry when Phoebe shows up with a big problem...
And just because the show never misses an opportunity to demonstrate once again how Roy and Keeley are a romance for the ages...
Phoebe's problem is horrendous bad breath which Keeley (rightly) determines must be clinical. This gives Roy the idea of driving back to his "posh neighborhood" and banging on doors until they find a dentist. This is ripe with touching moments of Roy showing genuine love for his niece that belies his gruff exterior...
That we end up with a cameo from the "Ussie Guy" from the first season (he is actually the fourth character we meet after Rebecca, Higgins, and Ted!) is just icing on the cake...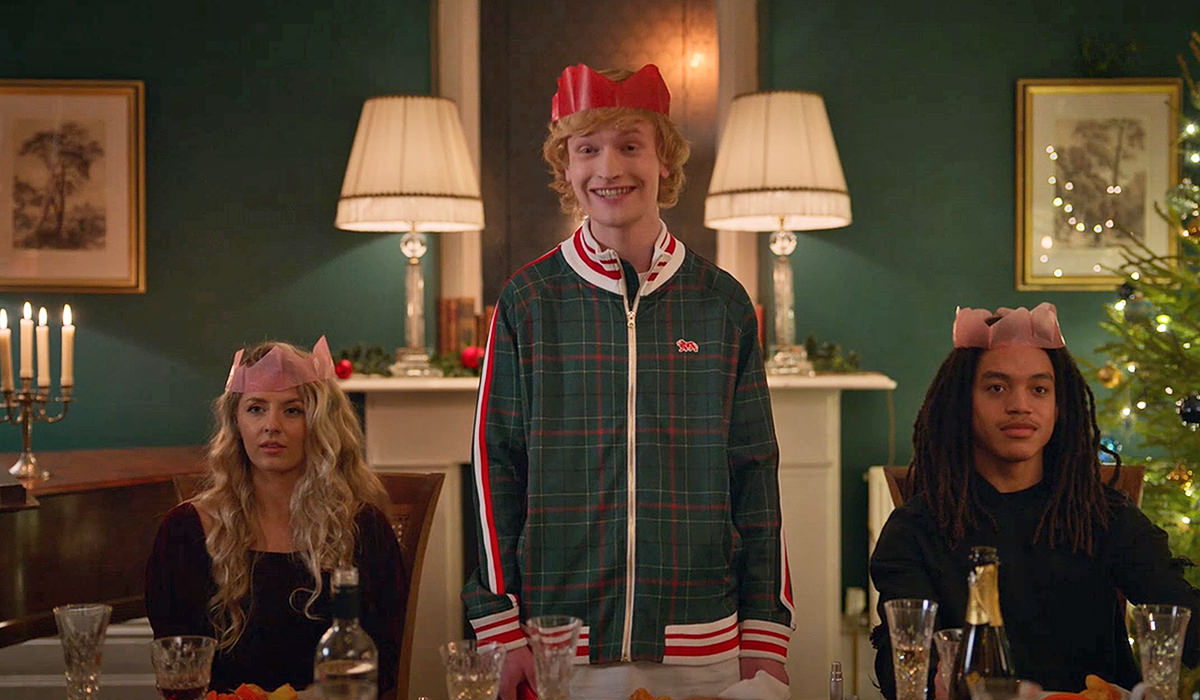 And it's at this point that I feel compelled to mention that the cinematography in this episode is sublime...
Is that... it that another smile from Roy Kent?!
As wonderful as this episode is (my favorite this season and ranking very high overall), I can't help but think how much more wonderful it would be to watch it during the holidays (which, of course, I will)...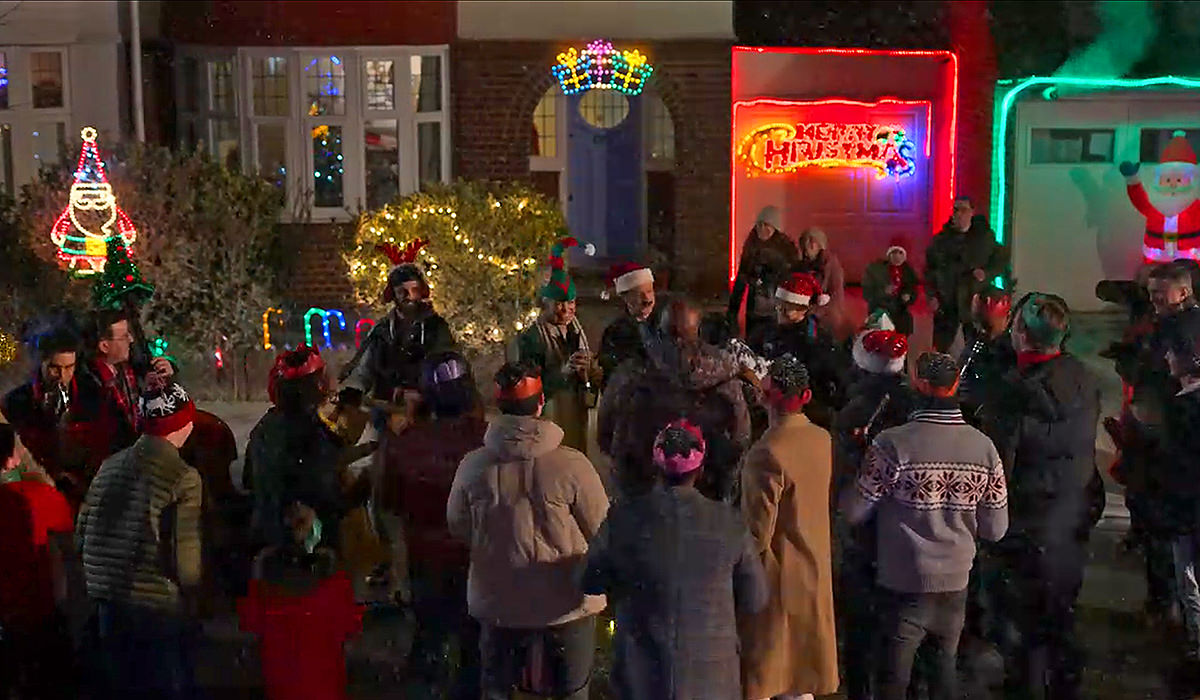 What can I say? The best show ever to air on television just aired one of the best episodes to ever air on television. It's almost impossible to see how it could be topped, but I say that almost every week.