THUMP. BUDDA BUDDA BUDDA BUDDA. THUMP THUMP THUMP. THUMP. CLOP CLOP CLOP CLOP CLOP CLOP CLOP CLOP CLOP CLOP CLOP CLOP.
This is what I hear each time I come from work. It's Jake jumping off the upstairs cat tower... running across my room. running down the hall... then running down the stairs. It's nice that he comes running to greet me each day for scratches, and it's something I look forward to.
Jenny is more cautious. She'll wait and make sure that Jake doesn't get eaten before she cautiously slinks downstairs. The difference being that she's completely silent.
The other day I came home and heard nothing.
It happens from time to time. Jake is having a particularly good sleep and doesn't feel like being interrupted. Or he's busy chewing away on Mufasa and that's more important than welcoming be back home.
How disappointing.
And then I heard him squawking. Worried that he might be sick or hurt, I went running to find him. Only to see this...
Not sick or hurt... lazy. He didn't want to run to me, he wanted me to run to him...
Eventually he tore himself away from Mufasa and came running after me when I plopped down on the couch. Say goodbye to my spleen...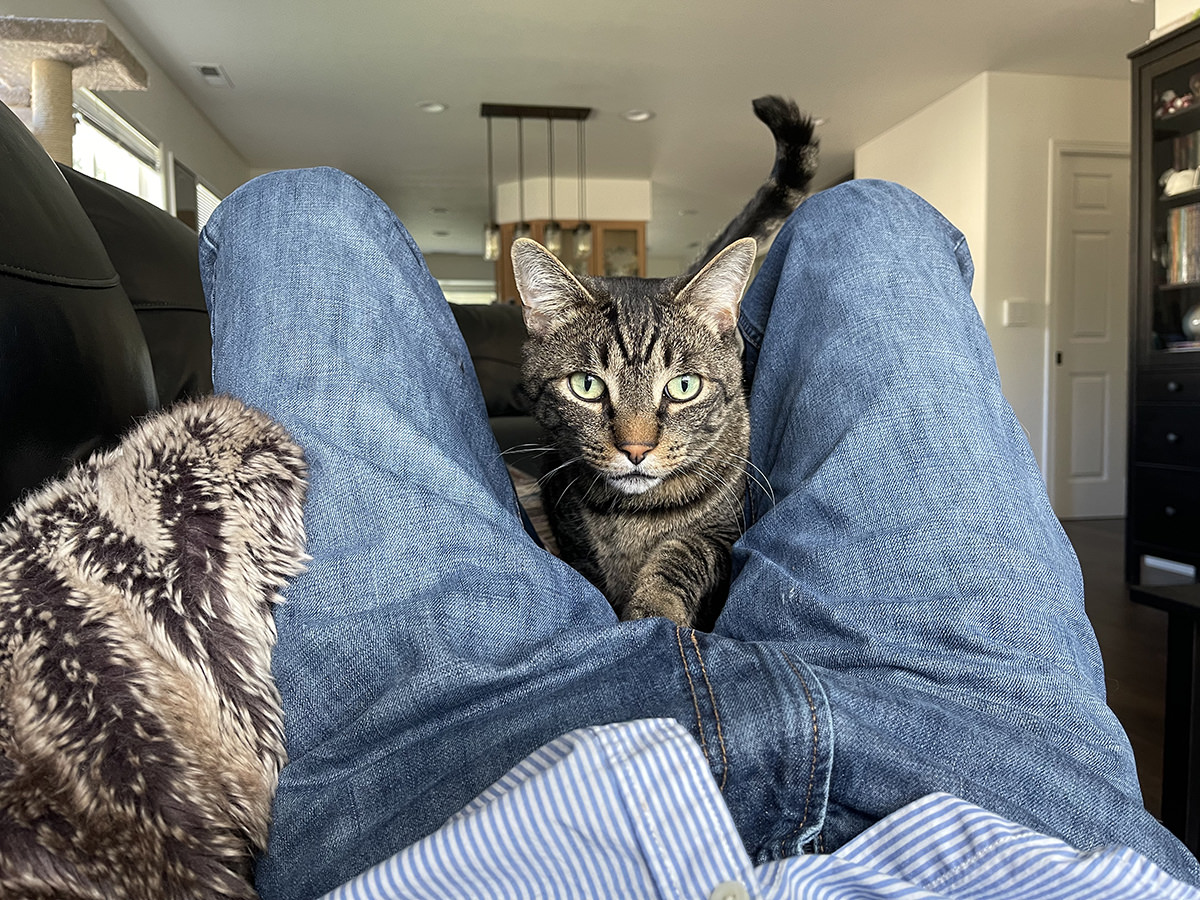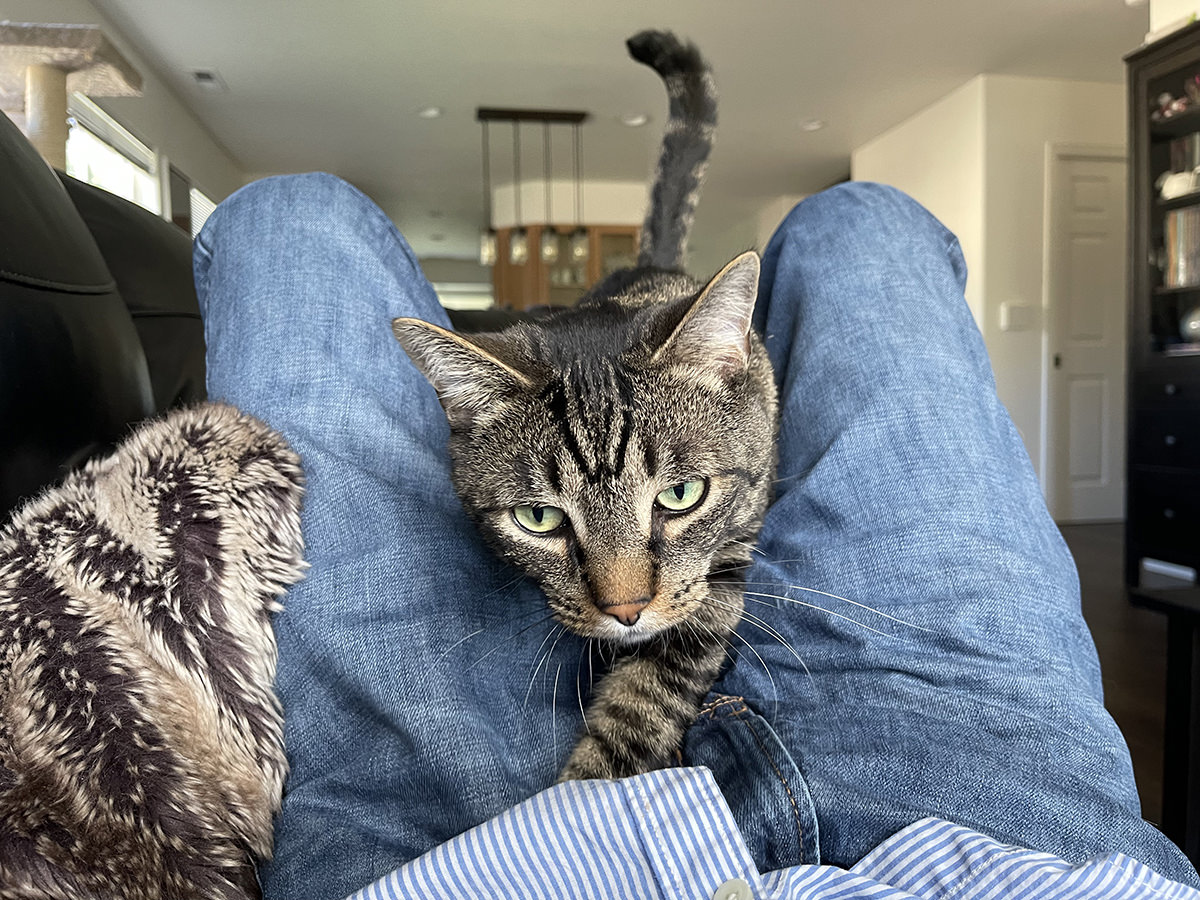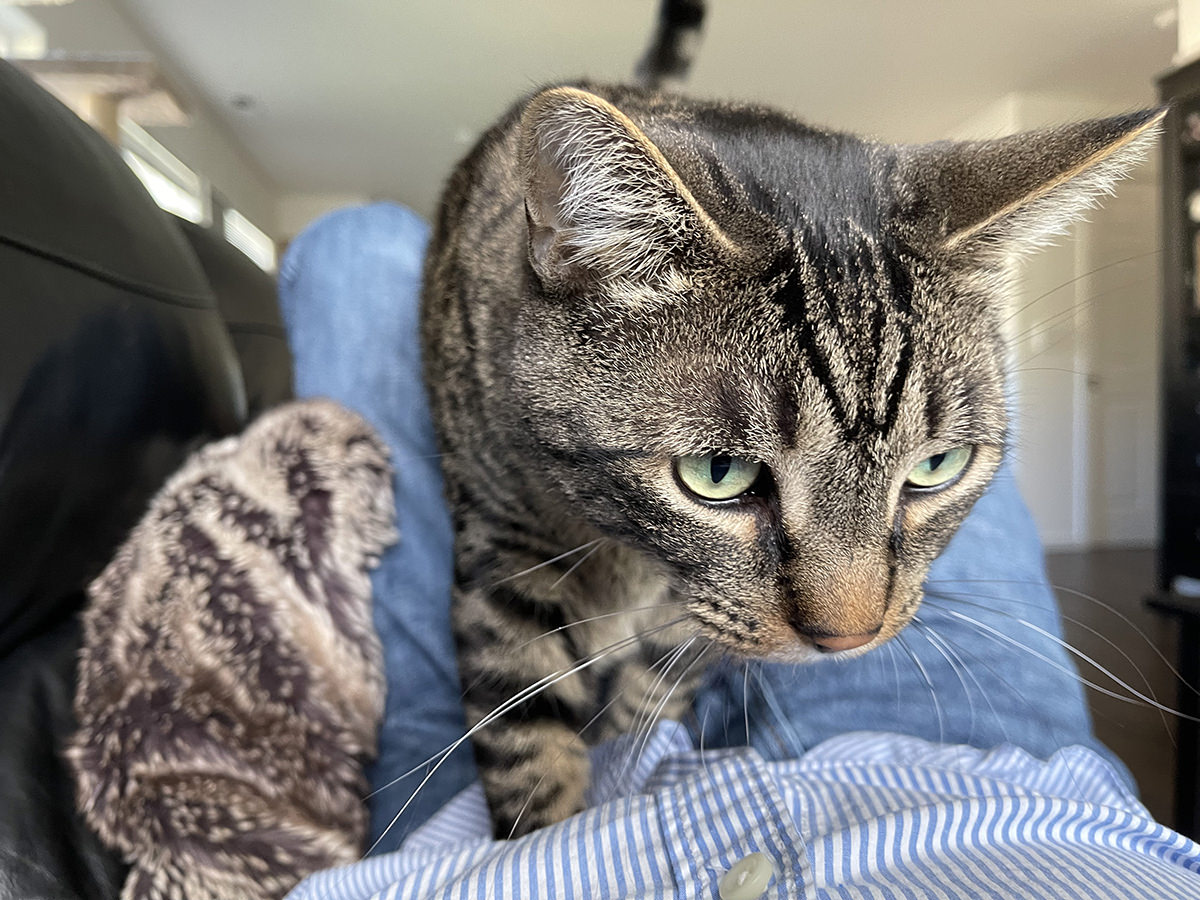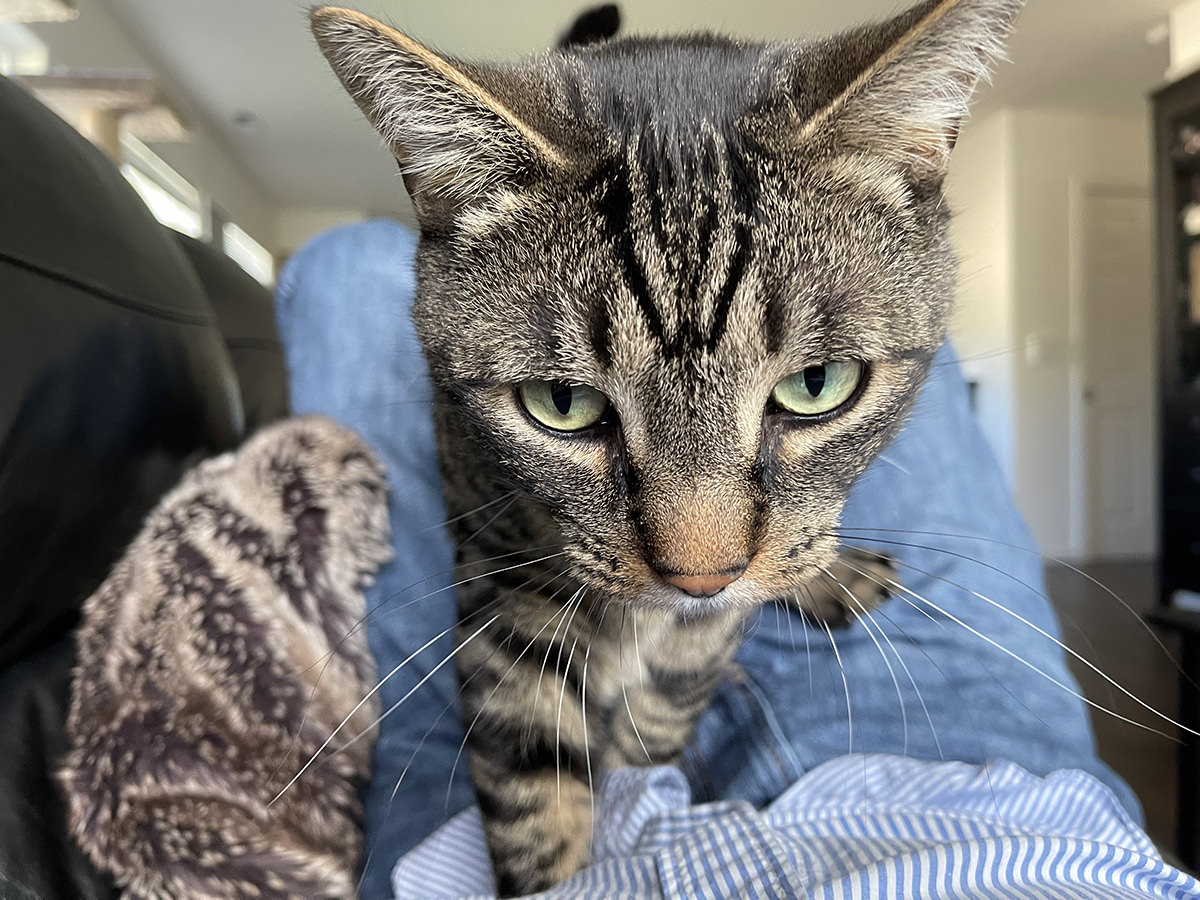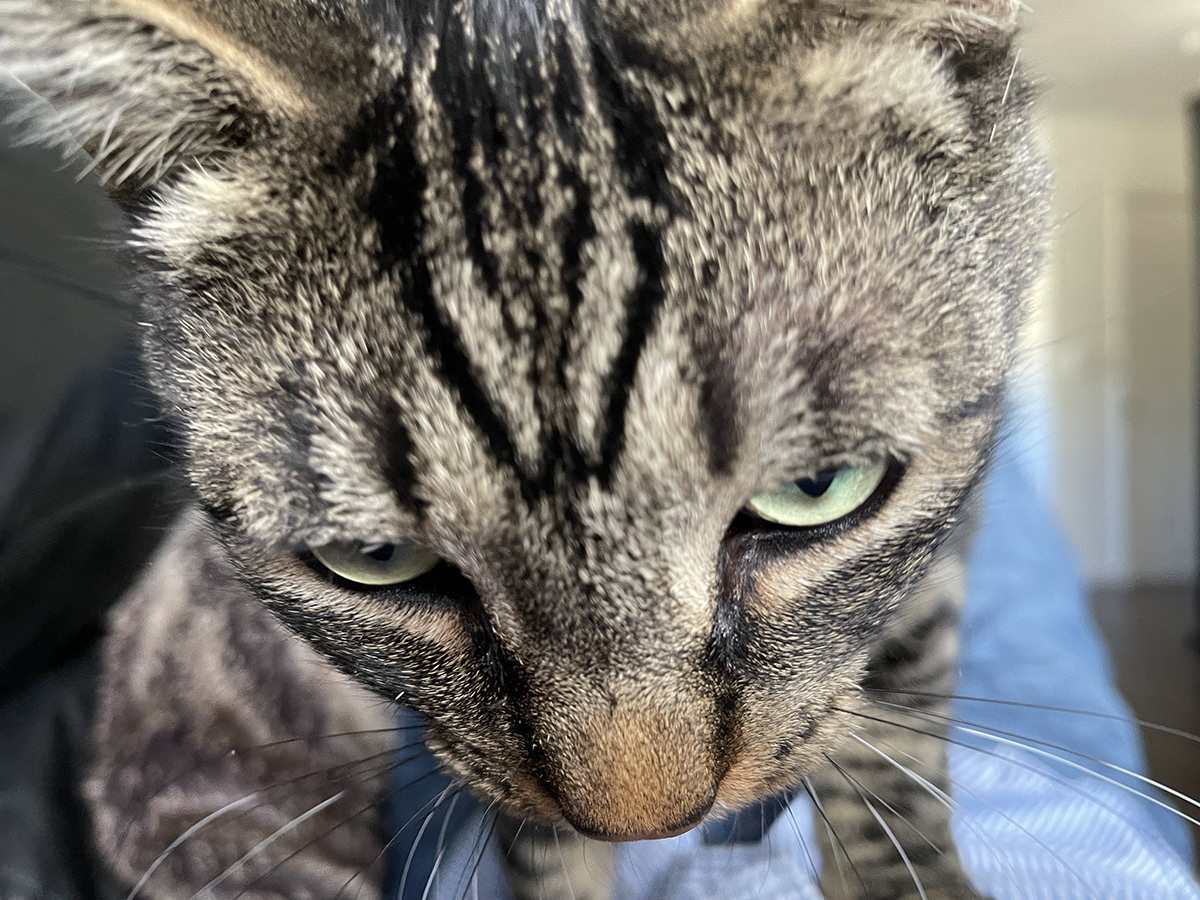 Though he was nice enough to step over my balls, so that was nice.
Speaking of Mufasa...
Earlier this week Jake piled up two of his toys... then put Mufasa on top. Then sat there squawking (turn the volume up to hear it). I guess he wanted me to come look at it? I was working, so I yelled down for him to come to bed, which he did. But then I felt bad because he was obviously proud of what he accomplished and wanted to share it.
The next morning as I went downstairs to feed the cats their breakfast I was sure to tell Jake how proud I was. He didn't care. He was over it and just wanted to be fed. Oh well. I tried.