Still hacked.
I honestly don't understand how this stuff happens. Apprently there was a vulnerability somewhere that my protection plugin didn't catch. It only alerted me to the fact that files had changed, and when I look at the source code, I see it there... I just don't know where it's being injected yet.
Reeeeealy hope I don't have to restore from backup.
This will be the look on my face if I have to do a restore from backup...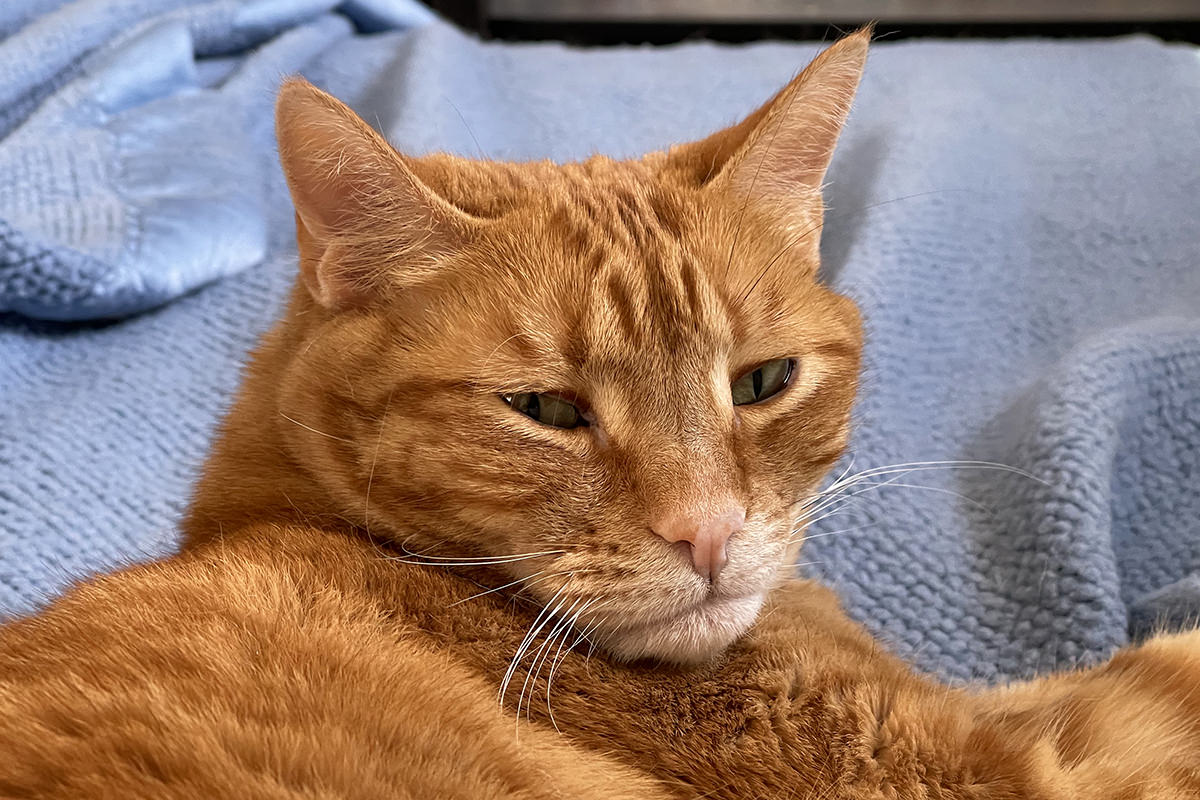 It's Caturday, after all.