Whenever I see another cat exploring the great outdoors of my back yard while Jake and Jenny gaze out at them from the catio, I can't help but feel a little bad about it. They're such scaredy-cats that roaming free would probably be traumatic for them (it certainly was for Jake when he escaped!) and even more traumatic for any birds in the area, so I try not to let it bother me too much though.
In an effort to take the guilt away, I bought a "Fresh Patch Cat XL" to drop in the catio so they could at least have some nature to walk on or roll around in or whatever. The stuff is available in different sizes, but I opted for the largest 2' × 4' size to make it more lawn-like. What fun is a miniscule patch? It's grown without dirt and only requires a daily spritzing with water to stay fresh. It's supposed to last three to four weeks, but I'm hoping that it last longer since Jake and Jenny won't be peeing on it and taking dumps on it like a dog would.
The smaller patches come in a waxed-back box. The largest patches do not, so I ordered a tray to go with it. I thought it would be a flimsy thing and was prepared to build a frame for it, but the thing was really tough! The grass itself is okay... though it had sludgey spots and was yellowed already along one side.
After flopping the tray down, all I had to do was roll out the grass and it was ready.
At first, Jake wanted nothing to do with it. But Jenny? she was very curious...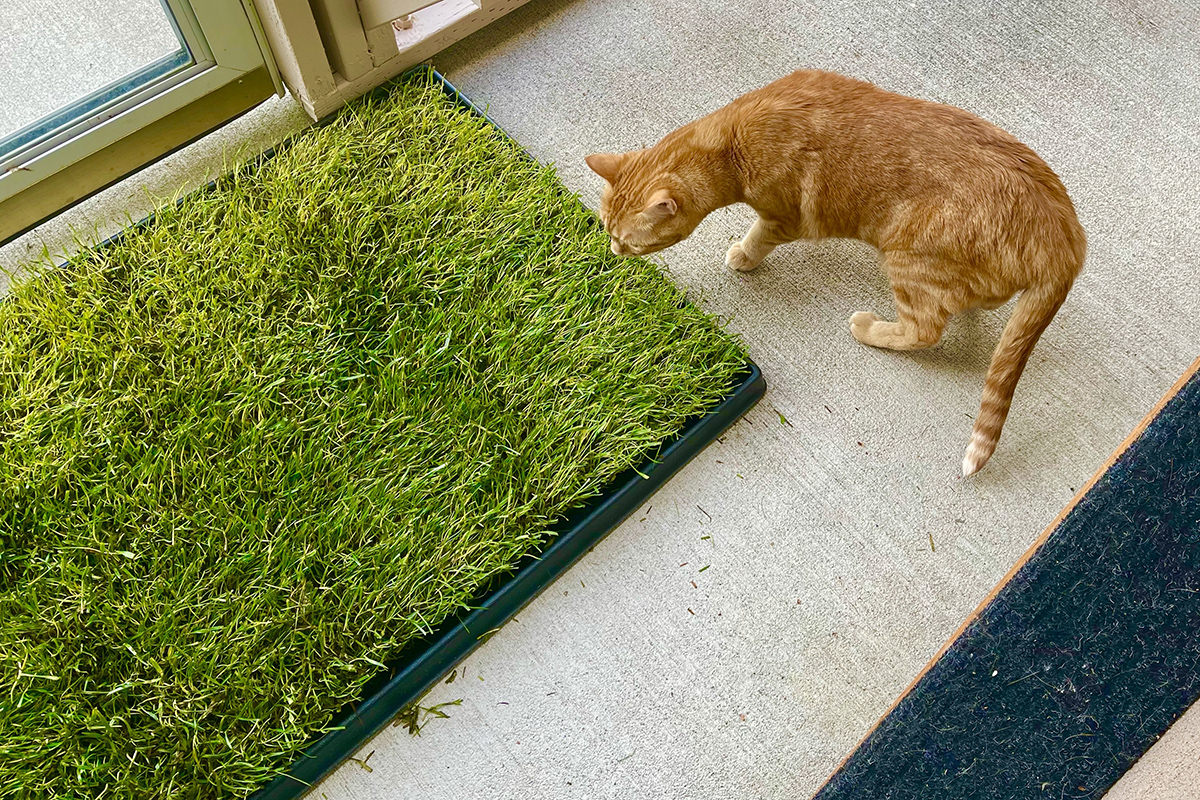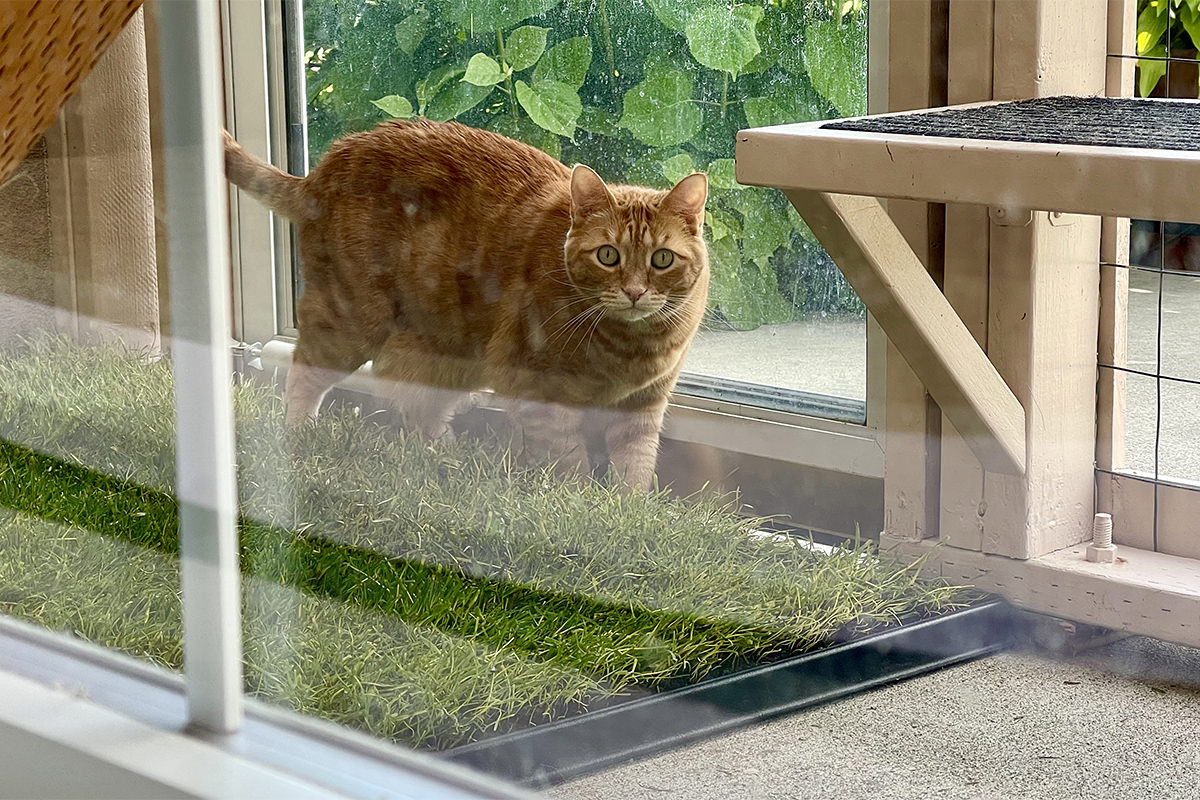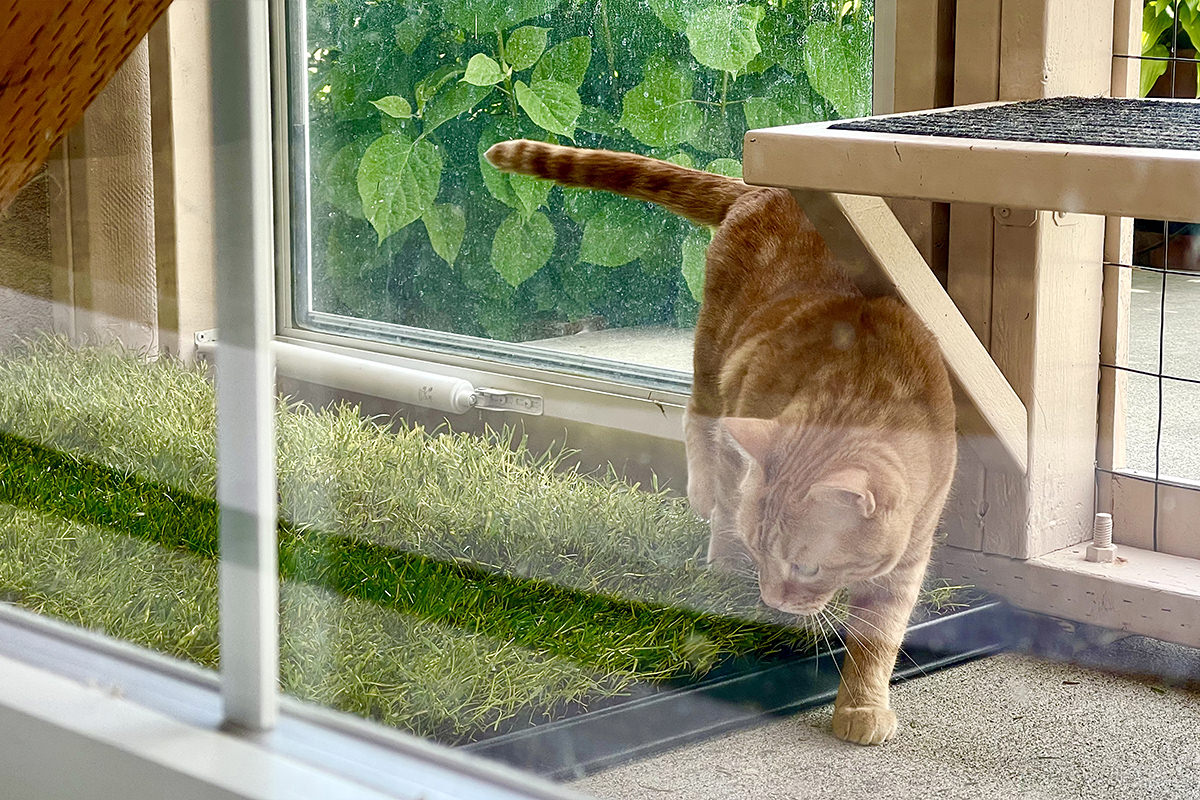 Eventually Jake was onboard though...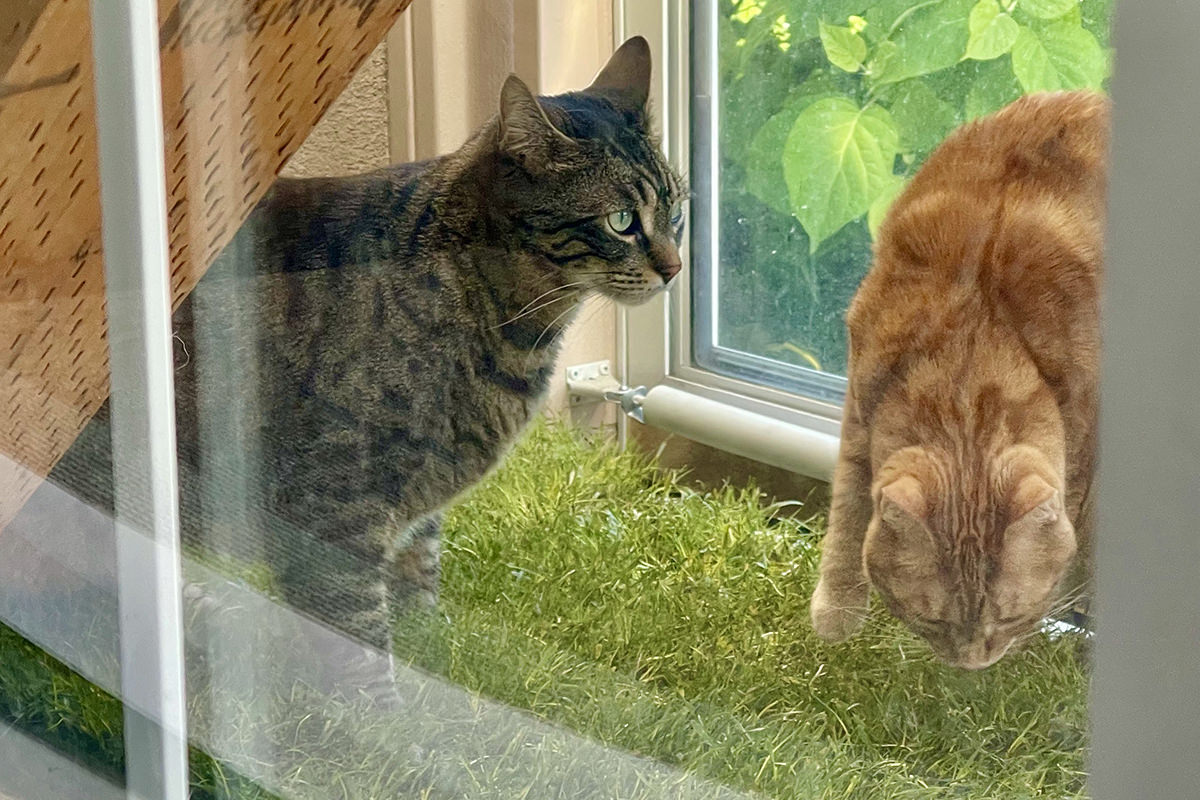 I'm not sure if this will be a passing phase like just about every toy they've ever owned... or if they're in it for the long-haul. I'll have to see how things pan out before having to re-order in three or four weeks.