Yay! My blog is broke again! Who knows when I'll find time to fix it.
But anyway...
Jake's favorite spot to sleep used to be next to my feet... but now he's upgraded to between my feet. Once he just kind of found himself there... and now he will force his way in there. Sometimes I will wake up and he'll be there sleeping away...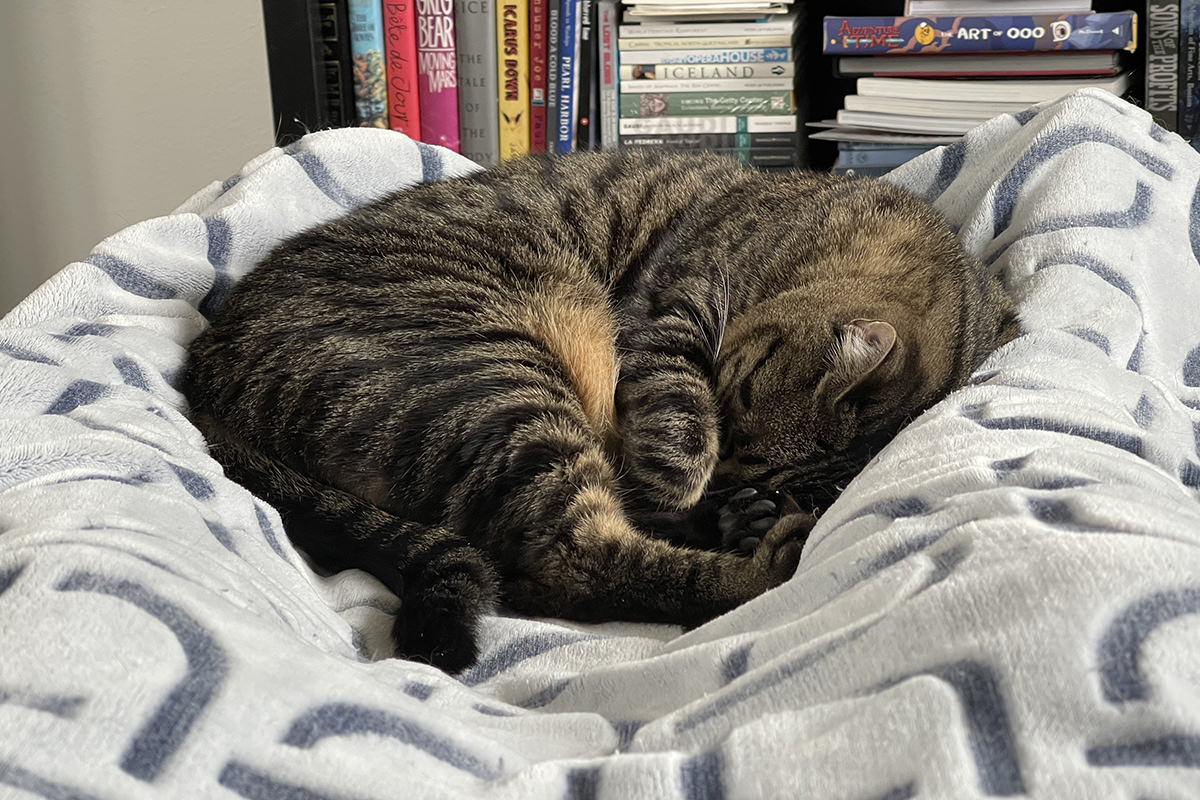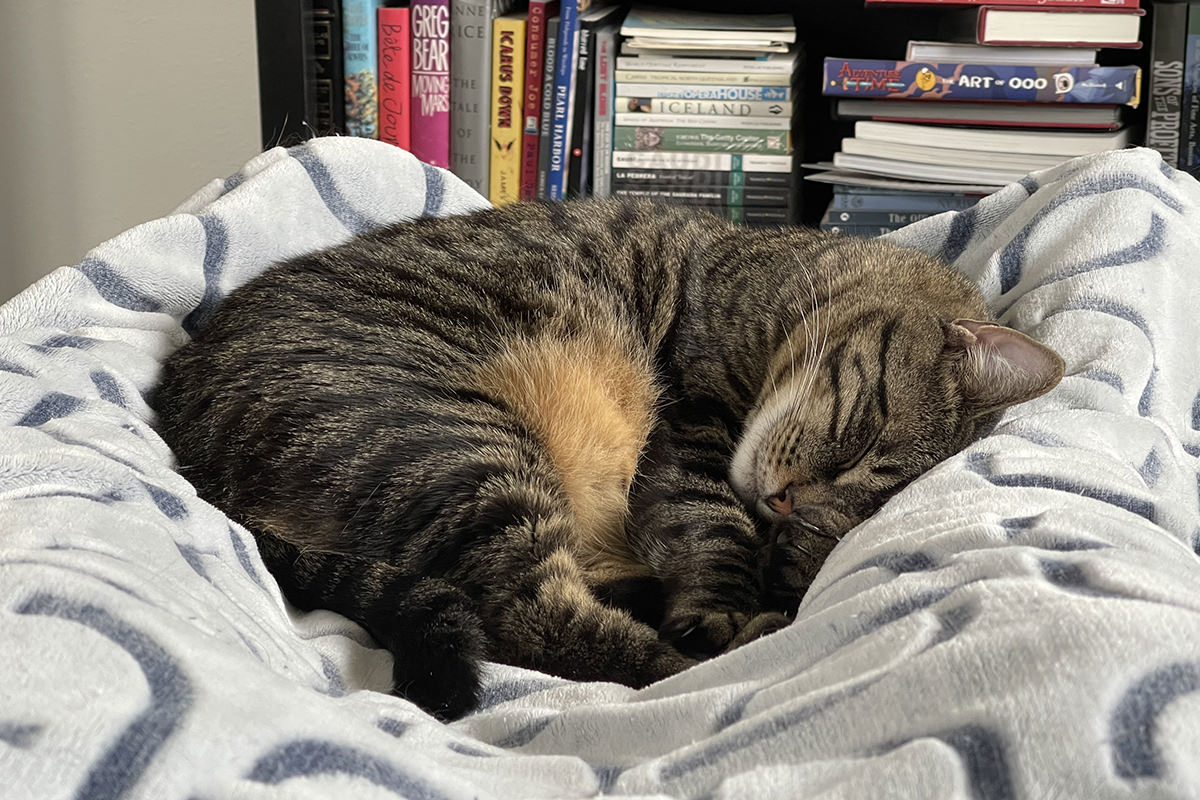 Pretty smart.
But kinda pales in comparison to Jenny, as usual. She's so smart and so cunning in getting what she wants. She comes running to the door when I go to the bathroom because she knows I'll stop and pet her when I come out. She runs to the kitchen when I walk in there because she knows that she might be able to guilt me into giving her a treat. And now? NOW?!? She waits for me to get up to get something, then dash to my spot on the couch and sit there because she knows I'll sit and pet her until she's had enough and I can get my spot back...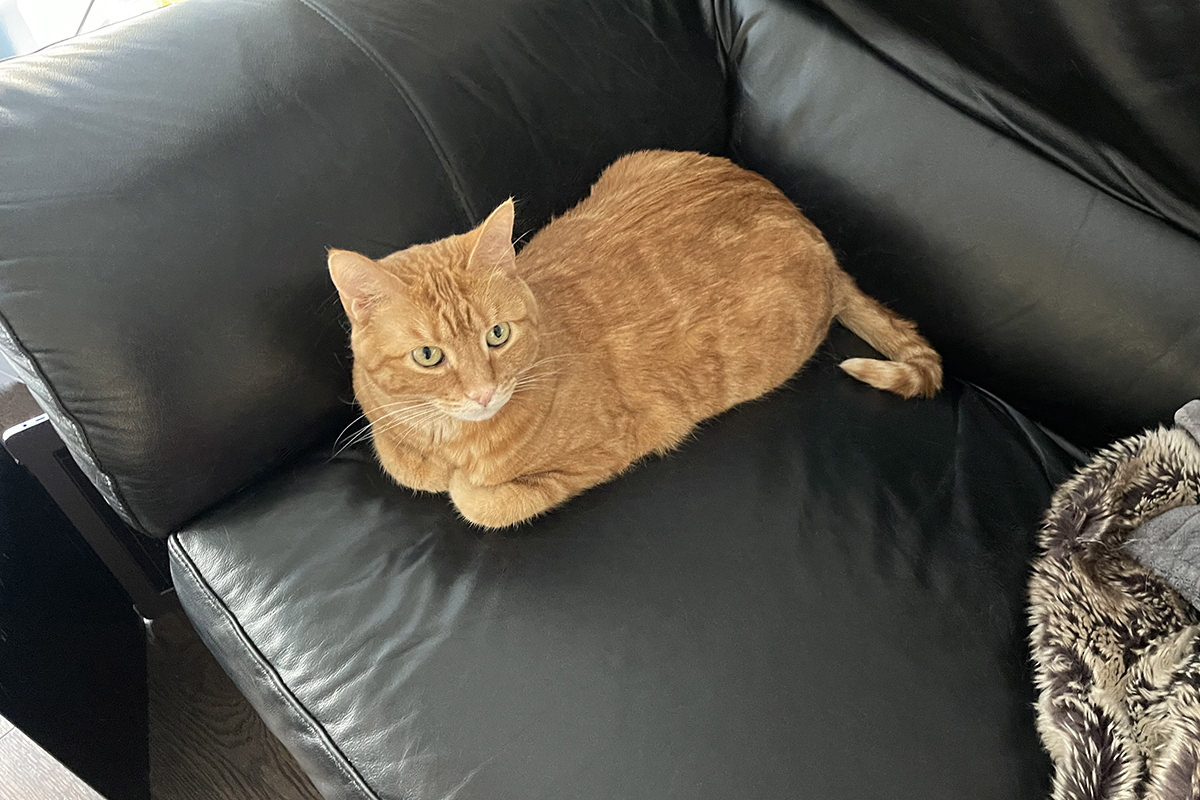 The worst though? She'll run to the door of the bathroom... wait for me to come out and pet her... then, if I stop before she's had enough, she'll run to my spot on the couch for more!
I have no idea what she'll come up with next. But I'm sure she'll find a way to get her way, that's for certain.
And while I didn't find Jake and Jenny in a dumpster, they were feral rescues...
And I feel the exact same way.