Last night I finally took some sleeping pills to knock my ass out so I could catch up on some of the sleep I haven't been getting.
I went to bed at 10:00pm, fell asleep by 10:30pm, then woke up ten minutes before the cat breakfast alarm went off at 7:00am. According to my Apple Watch app AutoSleep, that resulted in 8 hours and 18 minutes of beddy-bye sleepy-time...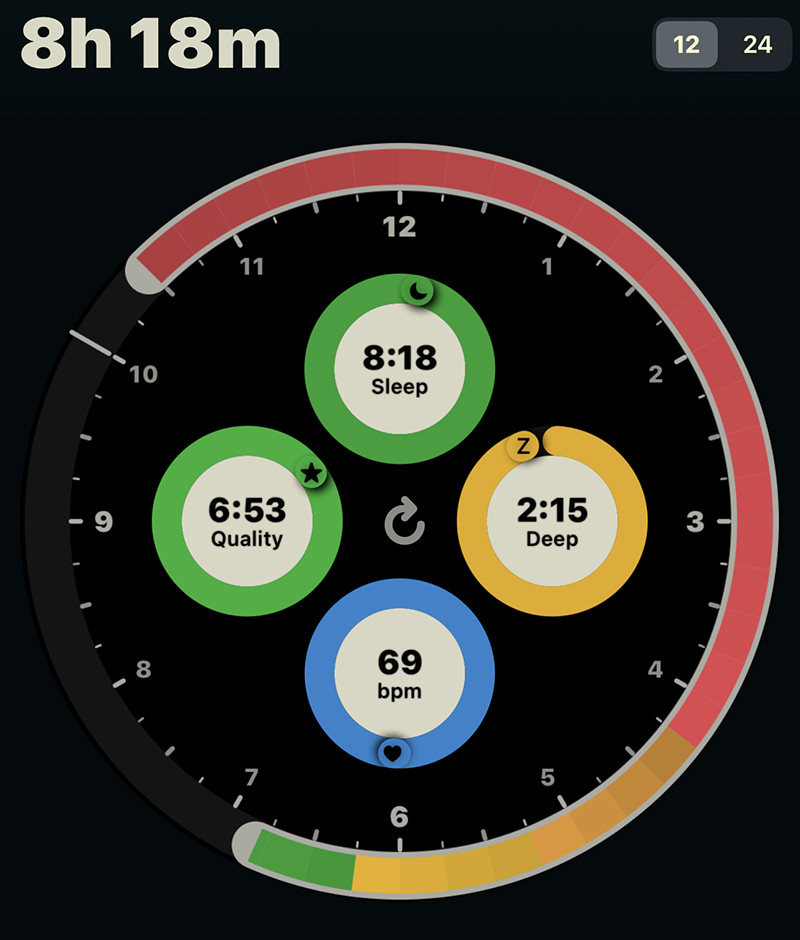 And it was a huge mistake, because I felt drugged up this entire day. Still managed to get my work done, but was mired in a mental fog that made it tougher to function that days when I'm only getting 4 hours of sleep.
Thanks to Apple Watch, I think I understand why. It used to be that I looked at the "Quality Sleep" metric... which in this case is 6 hours and 53 minutes. That sounds great. It sounds like a lot. Where I need to be looking is at the "Deep Sleep" metric, because it's on days where I get more deep sleep that I'm feeling my best. Though I slept for over 8 hours, I only got 2-1/4 hours of deep sleep.
That's less deep sleep than I get on a "regular" night where I'm sleeping half as much.
Apparently the drugs are good at knocking myself out, but the sleep I get is restless. I looked back to other nights and see a pattern. 5 hours 42 minutes sleep, 3 hours 6 minutes deep sleep... 4 hours 12 minutes sleep, 2 hours 48 minutes deep sleep... 3 hours 45 minutes sleep, 2 hours deep sleep. Shorter periods of sleep are actually far more productive for me "Deep Sleep-wise," as crazy as that might sound.
And so now I'm going to see what I can do to get better, longer deep sleep.
My guess is that exercise will have something to do with it. Which is fine because the snow is melting so I can start walking to work again. Correlating how much deep sleep I get with how much exercise I get will prove interesting, I'm sure.
In the meanwhile, I guess I'll be happy with 4 hours of sleep knowing that a good chunk of that will be the sleep I need to function properly.