Jenny has me completely wrapped around her paw. And she knows it.
Unlike Jake, who can't meow for some reason, Jenny can... and does... meow when it suits her to do so. When she's upset? Meow. When she wants something? Meow. When she's frustrated? Meow. Last night she hopped up on the dining room table (which mean I had to disinfect it) which is someplace she knows she's not supposed to be. As I was walking by to make dinner, she let out a meow so dramatic that I was compelled to stop and find out what she wanted. Which was to have her head scratched.
Most of the time she just meows to get attention though...
Yesterday morning I got an alert on my phone that I ignored. Then I got more and was compelled to check. VOICES IN MY HOUSE?!?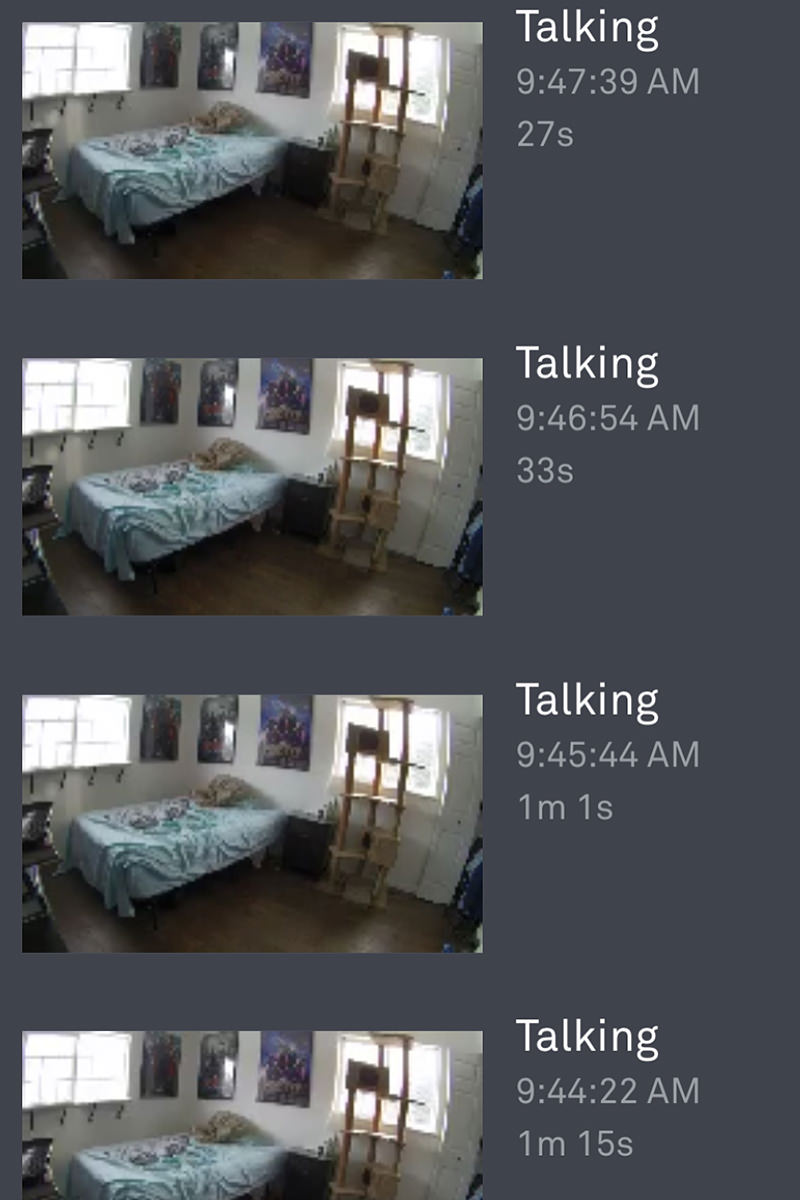 So I listened in and found that... the cats had turned on the television. Apparently I left the remote out.
And now it's time for my weekly steam-cleaning of the cat feeding station, the cat drinking fountain, and the cat Litter-Robots. When did my weekend start revolving around cat maintenance? Since I first got them five years ago ten days from now, I'd imagine.