Despite working my ass off all week I didn't accomplish much of anything. After catching up by working on Martin Luther King Jr. Day, I was behind again by the end of the day today.
I won't even mention the loads of chores that need to be done around my house.
What I need is two more of me. Well, not two more exactly like me... more like two of me that haven't been beaten down by a year of COVID and aren't mired in a quarantine malaise. I need two of me from 2019. Or how about two of me from 2000? Sure I didn't know as much, but I had a lote more energy and enthusiasm for life, that's for sure.
I mean, just look at me back in 2000...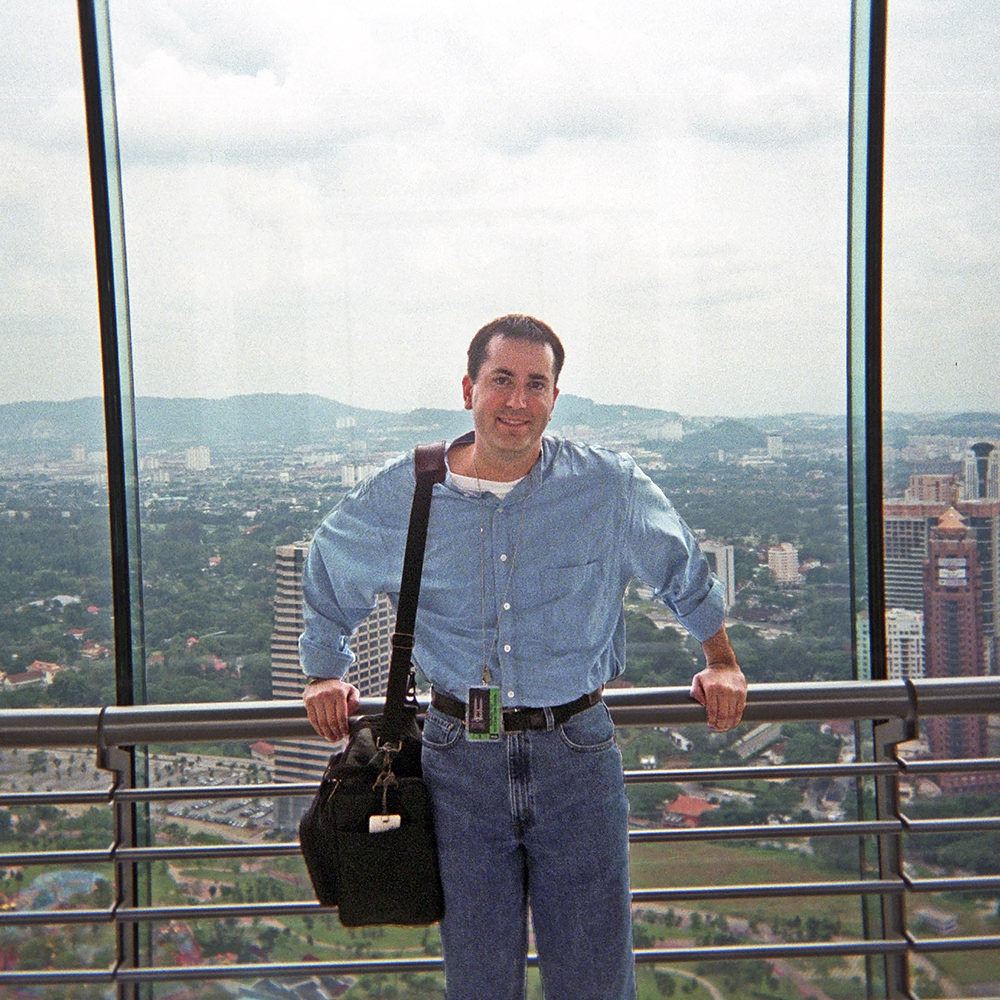 Me on the visitation deck of Petronas Towers in Kuala Lumpur

It's all downhill from there, buddy.