The holidays being over aren't all that sad for me... I don't celebrate any of them... but I kinda feel bad for my cats. Always something new and exciting for them. Lights hanging outside the windows... Christmas cards they can chew on (which is appropriate considering 5 out of the 8 I received were addressed to them)... and all kinds of other stuff that's new and different...
One thing that I wasn't anticipating was Jake and Jenny shedding like it's the middle of Summer when there are some weeks of Winter left to be had. The fur is literally flying everywhere, and petting them results in handfuls coming off in my hand...
And apparently all that shedding is itchy, because my cats will not leave me alone. They want to be petted and scratched and scrubbed...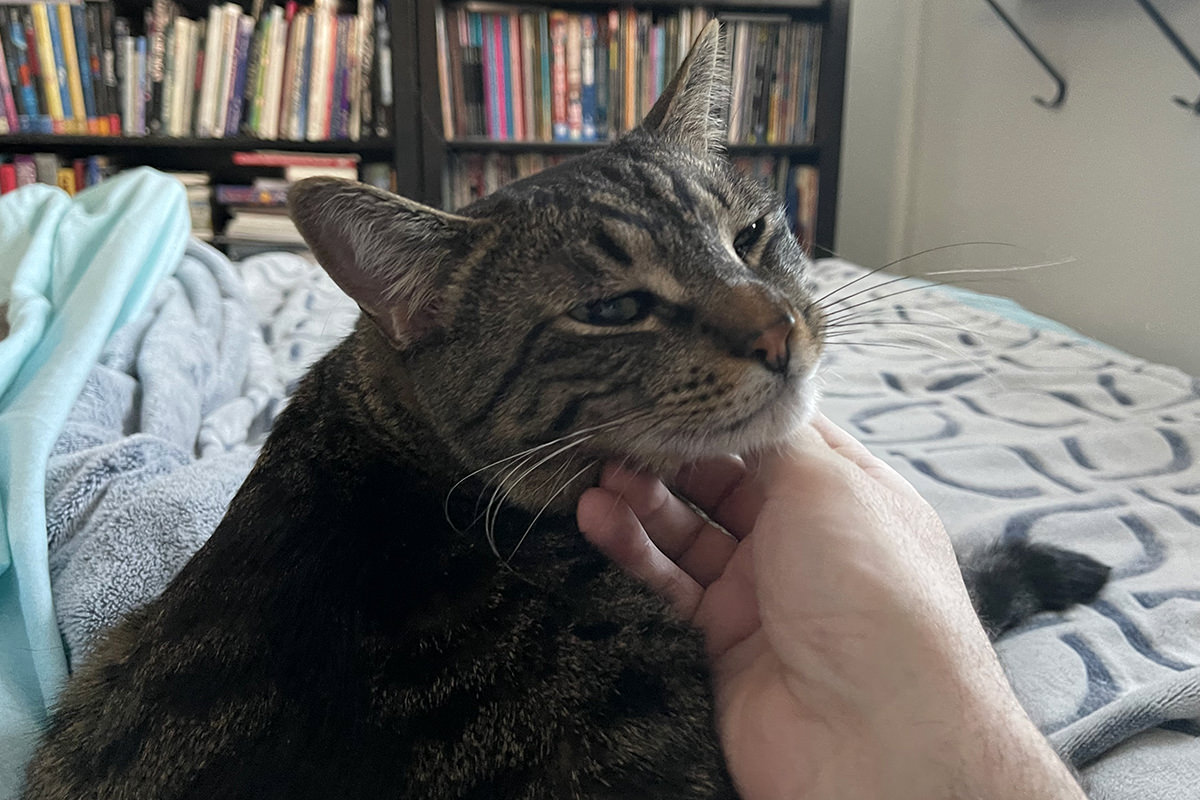 From the minute I get home until the minute I fall asleep, they are wanting never-ending scratches.
I'd write more exciting details about my needy cats but, well, my cats are being needy.