What a day, right?
This evening at 5:10pm, Jenny came running in like she heard the Alexa alarm go off for dinner. I was forced to explain that no, Jenny, you're just being silly... there's 50 minutes until it's dinner time. This was her reaction...
And then I got this for the next 15 minutes until she got bored and took a before-dinner nap...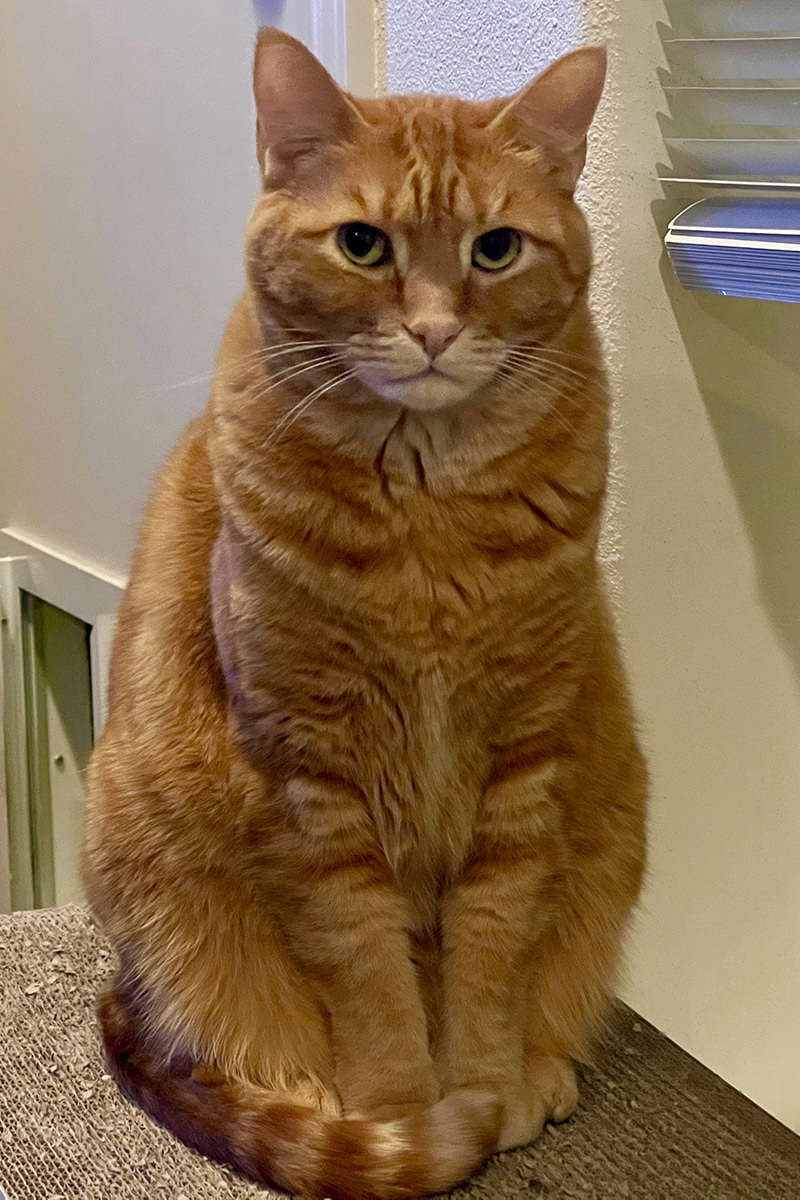 Not that Jake gets a pass. This was him on Friday morning waiting impatiently for breakfast...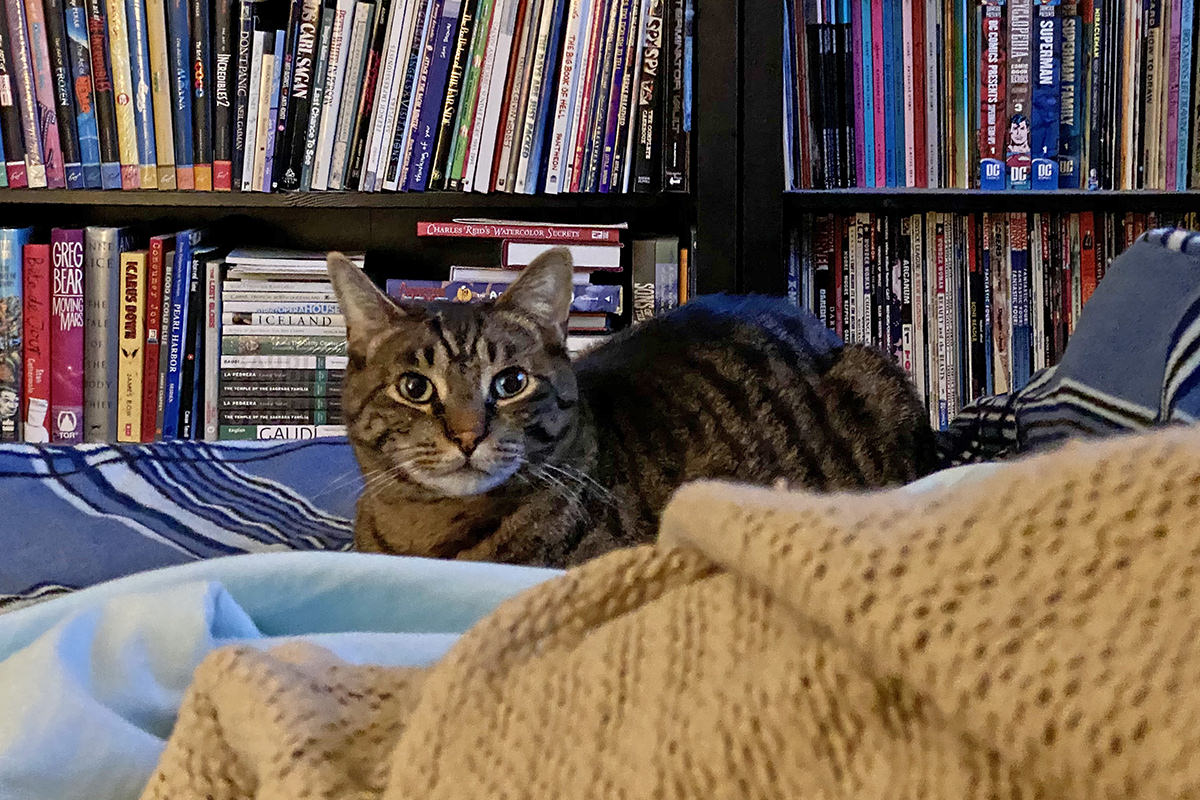 Eventually Jake ran out of the room... but don't worry, he was waiting in his box downstairs for me as usual...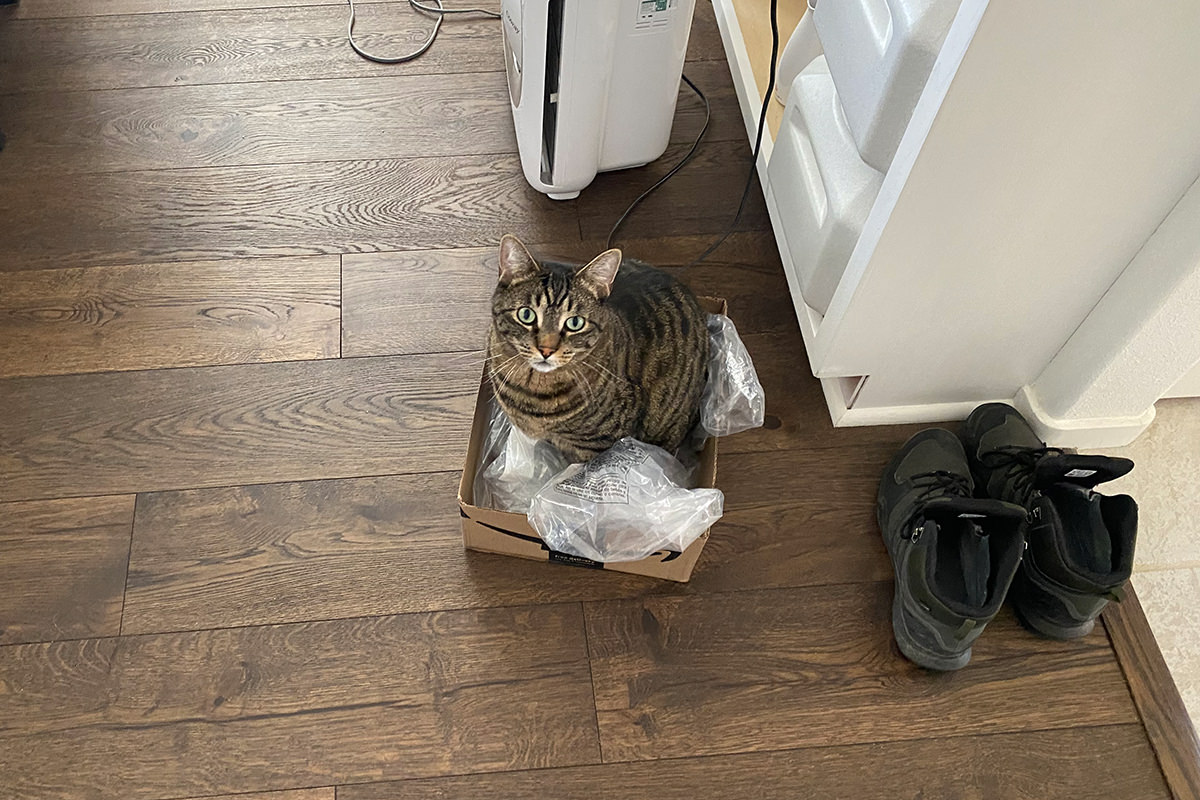 And right now? I just want to put my feet up. But alas...
Such is my life with cats.