As I've mentioned, I don't discipline my cats. There's no reason for it because they just don't do bad things. On the rare occasion they do something that I'd rather they not do, it's not because they're bad, it's because they're cats doing cat stuff and I failed to provide a more desirable alternative. And that's on me.
Then today something happened.
I was doing laundry while Jenny was watching. I apparently didn't give her the attention she was wanting, because next thing I know she's clawing on the chair in the guest room.
"Jenny? What are you doing? Why can't you sit in the chair like a good girl?"
Which, of course, she did the minute I caught her...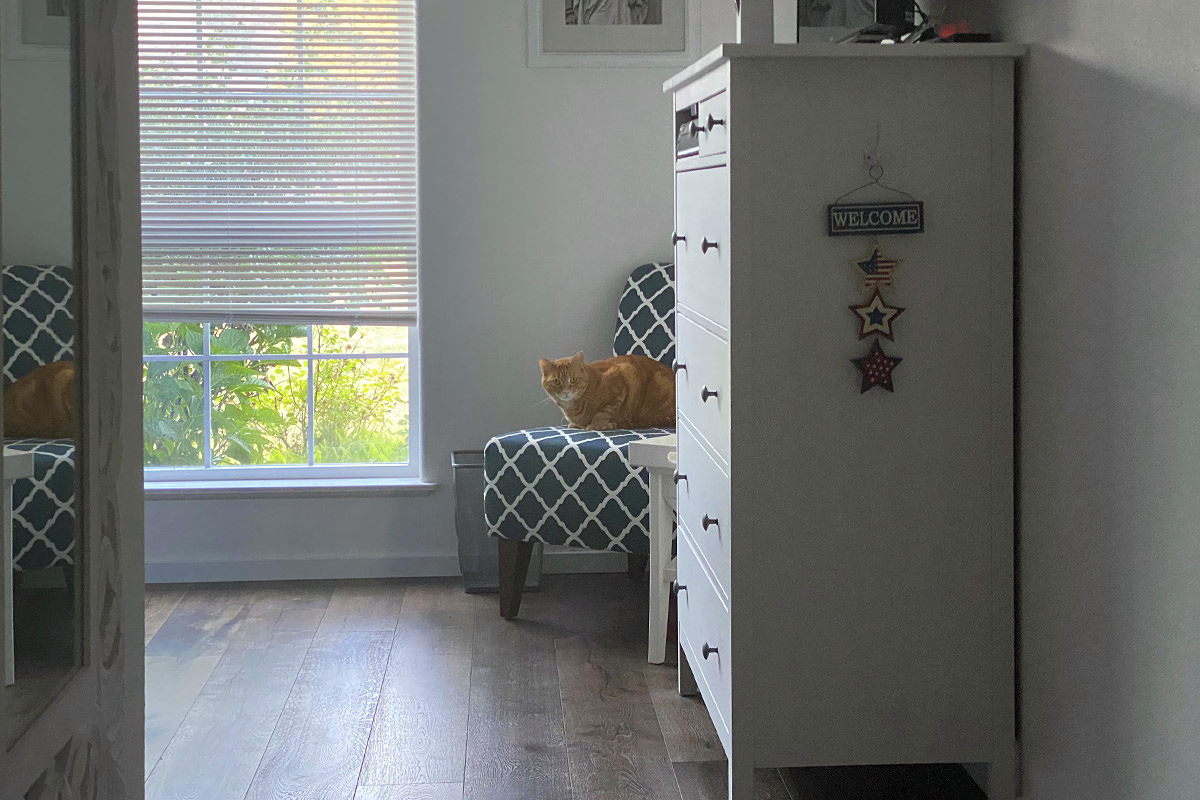 Because she actually is a good girl.
When she's getting the attention she demands, of course.