The Empire Strikes Back is one of the greatest movies of all time. Easily the best film of the entire Star Wars franchise. It's an epic sci-fi adventure story that doesn't pander or self-sabotage with kiddie shit like we would get out of Return of the Jedi and the awful prequel trilogy. We wouldn't see anything like it in the Star Wars Universe again until Rogue One and The Mandalorian.
And today is the 40th anniversary of Empire hitting theaters...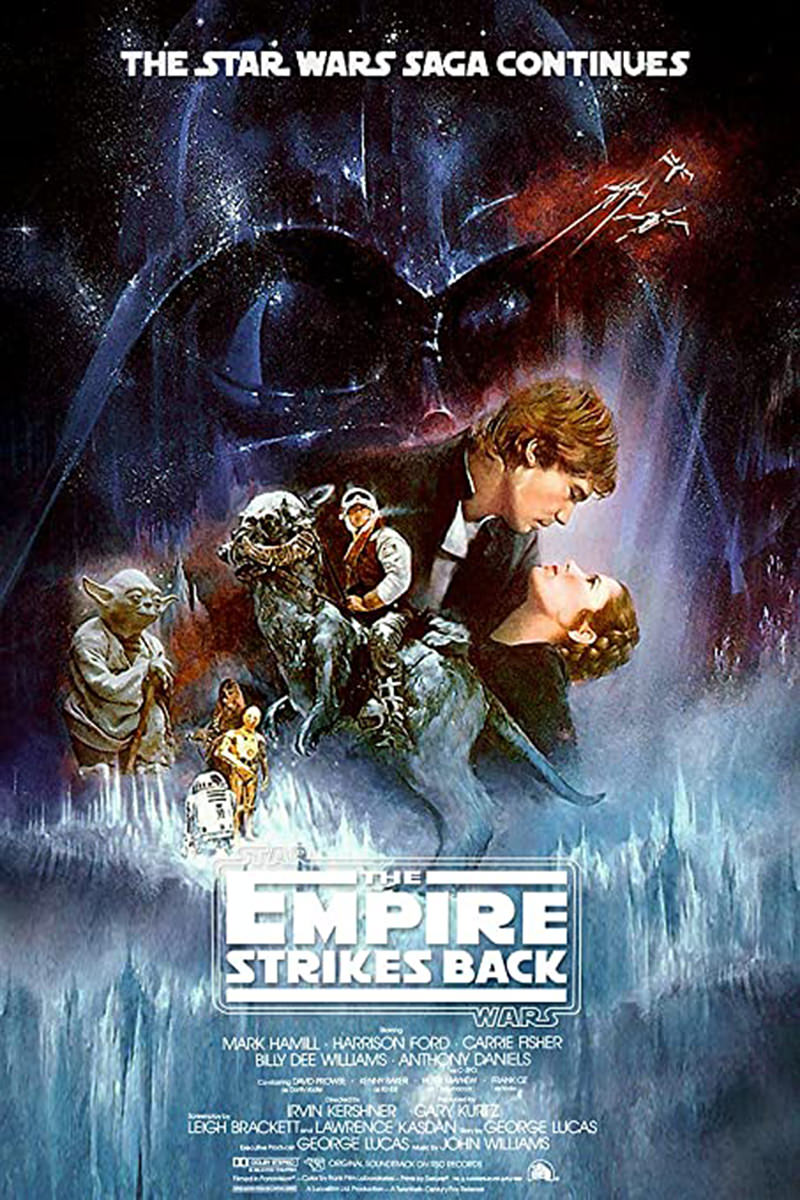 So naturally I had to watch it for the hundredth time.
As if I need an excuse.
The difference being that I watched the original film and not the "Special Edition." Sure the re-release is prettier and the effects are more polished, but it has some idiotic changes that are beyond bad. Greedo shooting first... that hilariously clumsy and inexplicably redundant scene with Jabba (didn't we just go through this conversation with Greedo?)... they're jarring in the worst possible way. What would be great if we could just get the original movie with the updated effects, which is all you really need.
Obviously, The Empire Strikes Back totally holds up despite being 40(!) years old.
After viewing the film I ran to my bookshelf to grab the epic The Making of Star Wars: The Empire Strikes Back book by J.W. Rinzler...
If you haven't already read it, the book is well worth tracking down.
I wanted to re-read the movie novelization, but my copy has long-since fallen apart from use. It's a shame, because it adds some depth to already memorable scenes. Like when Lando is walking Han and Leia to dinner, the door opens up, and Darth Vader is there. In the novel they talk about how Han draws his blaster fast... maybe the fastest he's ever drawn it... which is a cool detail that you can't get from the movie. I'm pretty sure that I have the comic book adaptation somewhere, but that would take more digging than I'm prepared to do.
Oddly enough, watching The Empire Strikes Back doesn't make me want to forge onward with The Return of the Jedi, but it does make me want to watch Solo: A Star Wars Story. The movie was severely underrated, and Donald Glover's take on Lando Calrissian is pretty great.
So I guess I've got the rest of my evening planned out then.