Nobody was more surprised than I was how much I loved the new Star Trek: Discovery series that CBS All Access unleashed on their streaming platform. The first season was beautifully realized, deliciously twisty, and featured some of the best acting to ever appear in Star Trek. It truly felt like something fresh and new, and I was thrilled to experience it (even if I had to pay extra money to see it). I hadn't loved a Star Trek series this much since the original.
The second season was a bit of a disappointment to me. It featured a convoluted time travel narative instead of the shocking turns we got in the first season. Even so, I still found a lot of things to enjoy about it. And by far the biggest thing? We got to see Spock before his tenure under Captain Kirk. It was when he was serving as First Officer to Captain Christopher Pike... which Trek fans know from the fantastic two-part Original Series show: The Menagerie. Pike was wonderfully realized by Anson Mount and Rebecca Romijn turned in a fantastic appearance as Number One.
But it was Ethan Peck as Spock that made me desperately want to see more of their adventures aboard The Enterprise...

Courtesy of ViacomCBS and CBS All Access Television
And today we got the news that we actually will be seeing more of them...
Star Trek: Strange New Worlds will pick up with the crew where their appearance on Star Trek: Discovery left off.
And so... a great time to be a Star Trek fan. We've got a third season of Discovery on the way... along with the Michelle Yeoh spin-off Star Trek: Section 31. And if that wasn't enough, the intriguing Star Trek: Picard has been renewed for a second season and we're getting a new animated show called Star Trek: Below Decks. And now Strange New Worlds too!
I dunno about you, but I'm thrilled to be getting some good news for once.
I think we're due.
UPDATE: And, just like that, we're back to the Twilight Zone as President Trump's "Space Force" unveiled its new flag...
I mean, it's not my imagination... that's the Starfleet logo on the Space Force flag, right?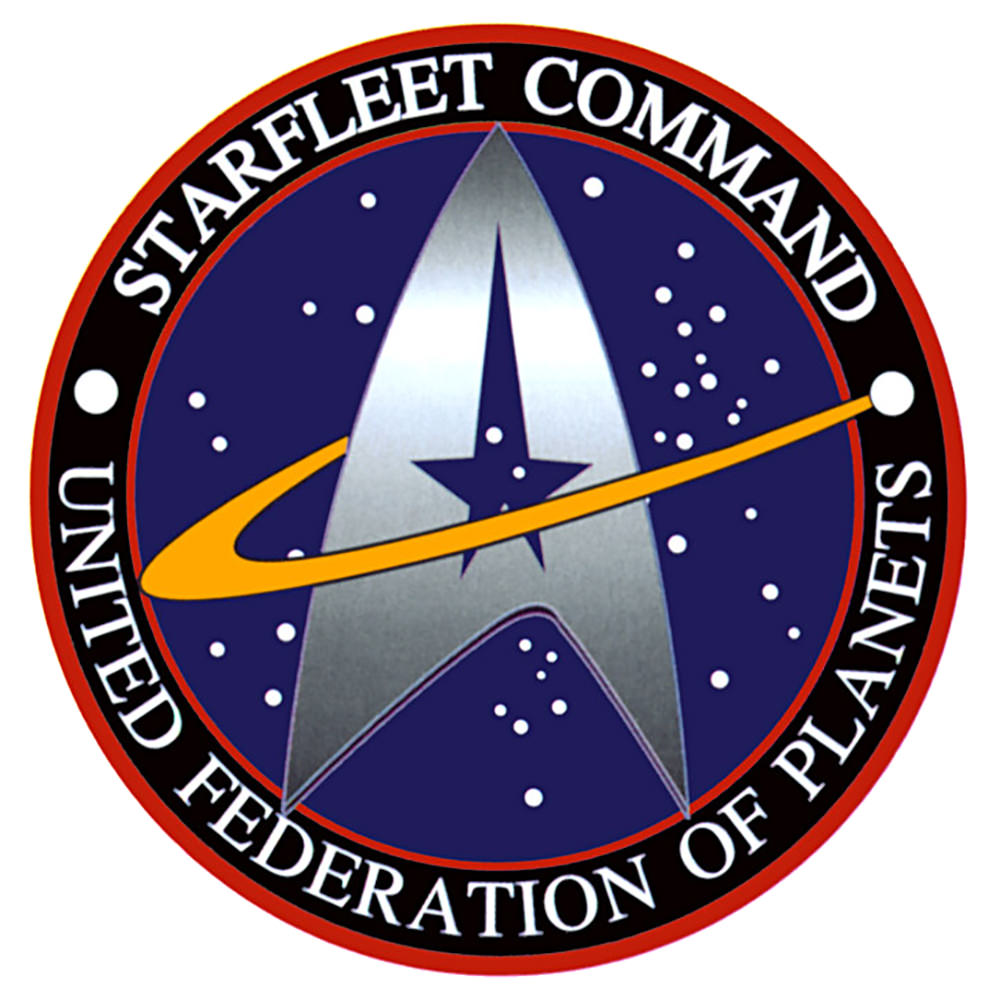 Bad enough this country is going into even bigger debt over something so stupid... but to steal the logo from Star Trek? The insanity of it all makes my head hurt.