If people could see me talking to my cats, they would think me insane.
Jake likes me to talk to him though, and actually talks back. He can't meow, so he kinda squawks, but I know what he means.
Jenny just stares at me for a minute... then looks away like she's embarrassed for the both of us.
As you can imagine, in the day-and-age of Washington State's "Stay-At-Home" order, I am awfully glad to have my cats around. More and more every day. They keep me company... and definitely keep me entertained... which is something I'm happy to have while in self-imposed exile.
Even if my cats sometimes tire of me bothering them during their down-time...
You will note that there's a toy in there with her. Jenny has been going through a toy renaissance lately, dragging them around and sleeping with them...
The other night Jake was wailing downstairs again after I went to bed. I have tried to just let him yowl so he doesn't get trained into thinking that he can beckon me on command... especially when I'm trying to sleep... but I just don't have the heart. What if something is actually wrong this time? So I head to the stairs and immediately know what's got him stressed this time...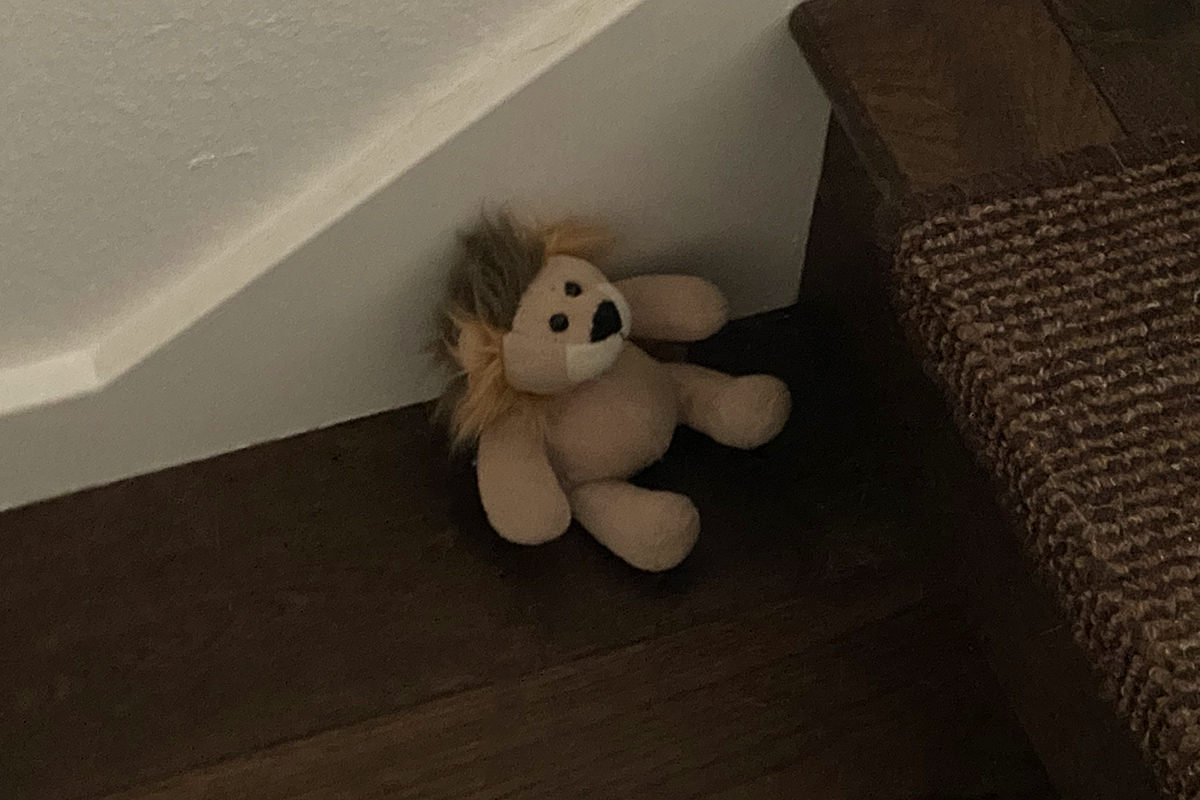 Apparently Jenny grabbed Mufasa from Jake and ran away with him. And if Jake can't find his favorite toy, he's understandably upset. So I took Mufasa to him downstairs, he grabbed it and sauntered off, and that was that.
This past week I got a security alert on my phone while I was at work. When I looked to see what had happened, I saw Jake and Jenny running from the kitchen at top speed. Curious to know what had happened, I checked the kitchen-cam only to see this...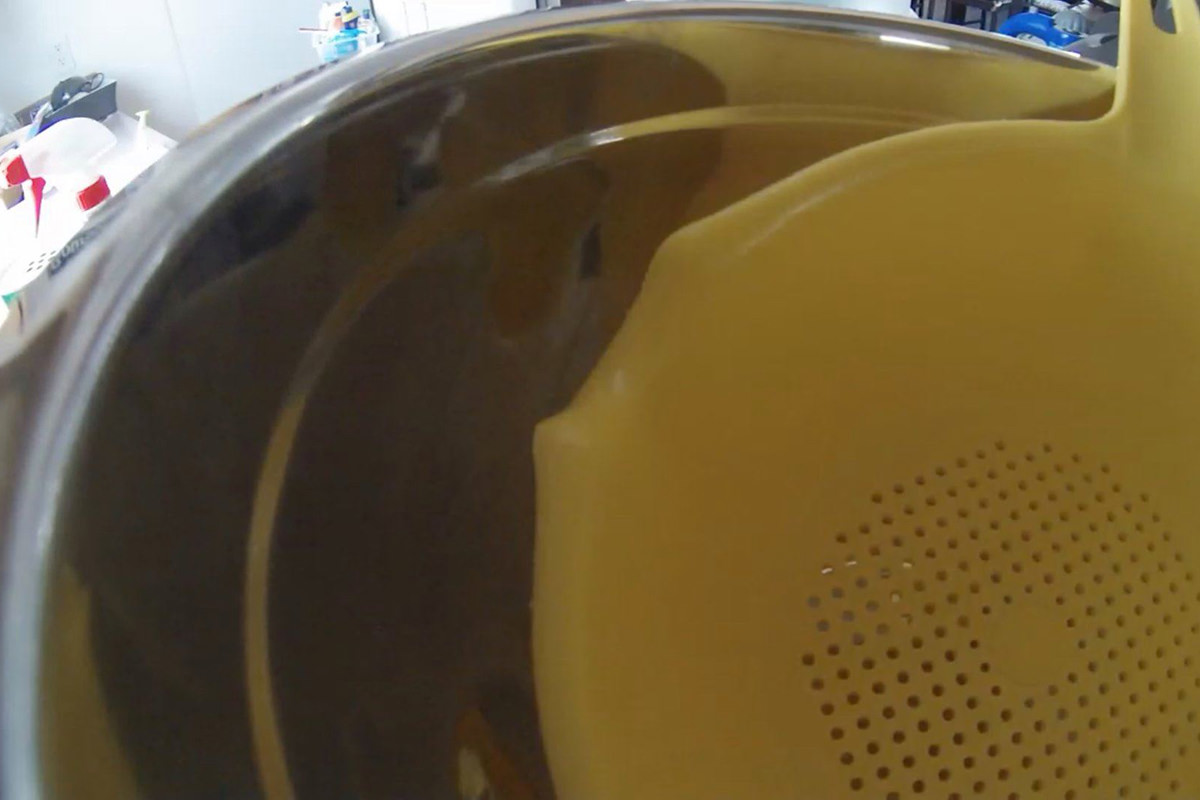 I've been tearing apart my house and disinfecting everything, and should have put the dirty dishes in the washer after I finished cleaning out the sink. Naturally I was curious as to what had happened, but my cats were safe so I didn't rush home.
And when I did get home I found this...
My cats still hate Carl the RoboVac. And since I have no idea how that bath towel got in the kitchen, I'm guessing they are still working together to murder him. This time by choking him with the towel.
Psychotic nut-balls.
And speaking of psychotic nut-balls, HAVE YOU BEEN WATCHING THE TIGER KING ON NETFLIX?!? This was me and Jake watching earlier this week...
The show is just bananas. Seriously. You have NO idea...
If you want to see some seriously messed-up television, there's your show.