As I mentioned just over a year ago AND way back in 2011(!), I have a massive number of files archived on old media. As I said at the time, "At some point Real Soon Now, I need to transfer all my older files to Amazon's online storage. Then it doesn't matter if I can't read CDs or magneto-optical, or ZIP, or JAZ, or SyQuest... all I have to worry about is whether or not I can read the format that the files are in."
Turns out that today was the day.
I had an image file from 1994 that I absolutely could not do without, and so I ended up having to drag my old PowerMac G3 (from 1997) out of the basement at work so I could figure out how to get the files off the darn thing. It was the latest Mac I had with SCSI on it... and the only Mac I had with both SCSI and ethernet!
Say what you will about Apple, but their computers are reliable as all get-out. The thing turned on immediately...
Though I'm kinda glossing over what it took for me to get to this point.
First I had to find a display that would work. I have a fairly big one with the correct connector, but I wasn't sure that a Mac this old had enough video memory to use it. And so here I am with this teeny-tiny CRT monitor that crackles from time to time, which means it will likely explode (implode?) any minute now. But hey, all I'm doing is looking at files, so it's all good.
This was pre-USB, so I had to look through a mass of boxes full of cables and keyboards and mice to find ADB-compatible peripherals. Easier said than done. The first mouse I tried had a ball that had shrunk and no functioning button. The first keyboard had characters that refused to type.
The first several times I booted it up, it would stall for some reason. But each time it would get a little further. This was weird, but eventually it was booting up all the way.
And then it told me that my computer's date was at 1956 or something like that, so it took another few attempts at booting up before I could manage to change it. After that I had no problems booting... but a real headache trying to get everything running.
Attempting to figure out how to make SCSI devices mount without conflict is all voodoo to me. You just have to keep trying until something works. Then, what works for the Jaz drive doesn't work for the Magneto-Optical drive, so you have to start all over again.
While the computer had an ethernet port, I could not speak to any server on the network. It was still using AppleTalk over Ethernet, and that had been turned off ages ago. So how was I going to get my files off of JAZ and Magneto-Optical SCSI disks? Turns out the answer was FTP, baby. This ancient Mac had Fetch 3 installed!
Also installed? WARLORDS II (!) One of my favorite games of all time. It's been ported in various ways to various platforms, but it never seems to work the same. I guess now I've got a way to actually play it again if I really want to...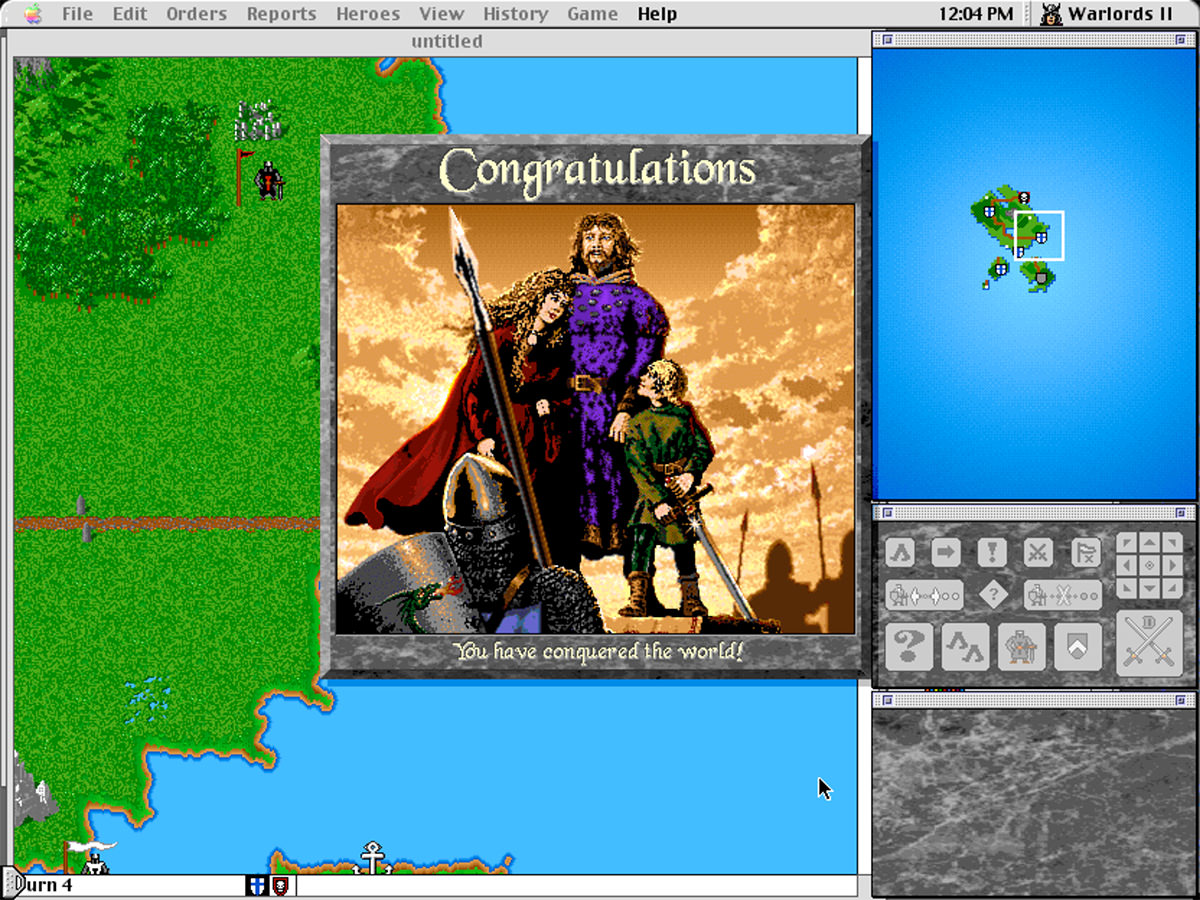 One thing I had forgotten about from the good ol' pre-OS-X days was having to allot memory for your apps...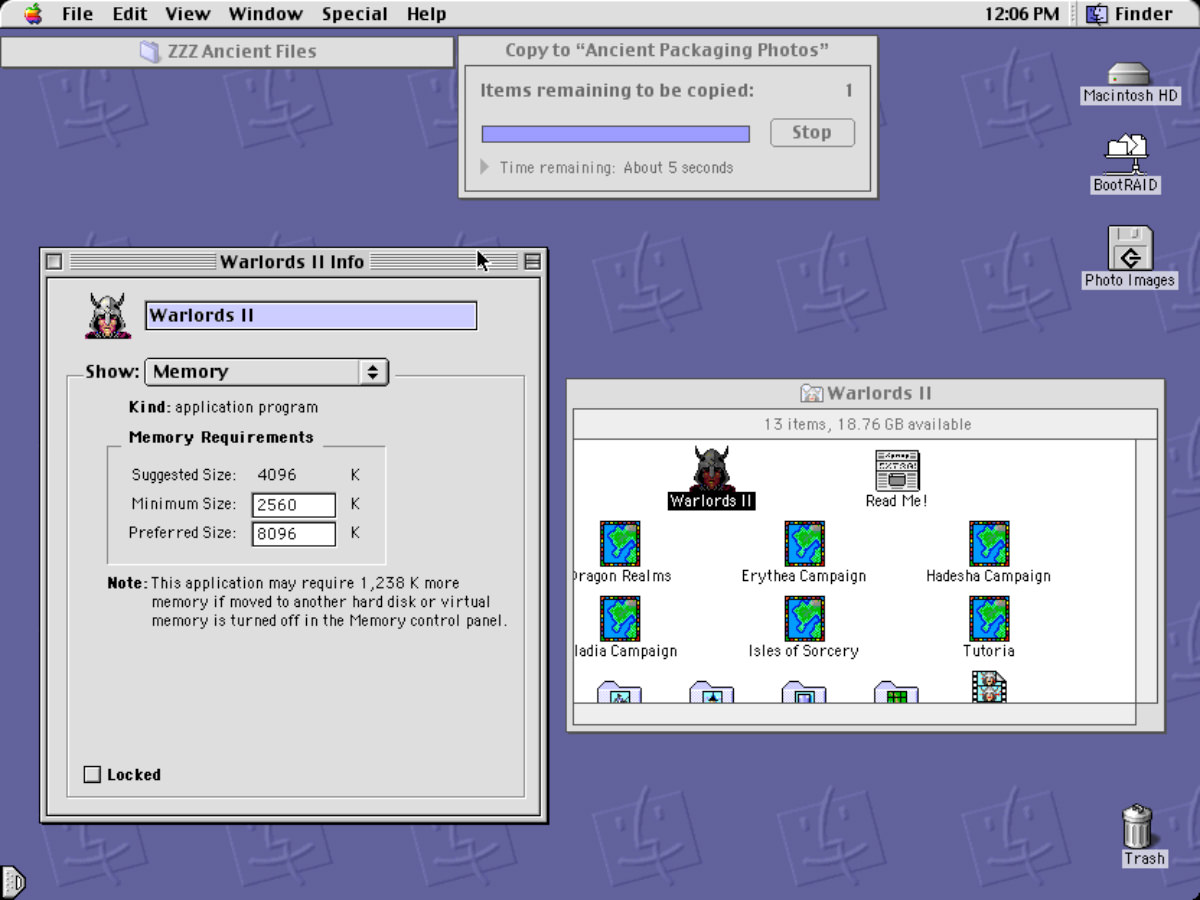 Guess that what happens when you're running with a whopping 160MB of memory! Happy those days are over.
Interesting to note that the "secure internet" is not browsable in the three browsers I had loaded on this machine (including Netscape and Internet Explorer). But if I go in an turn off the security certificate redirect on Blogography, there it is...
My sites which are not secure load surprisingly well...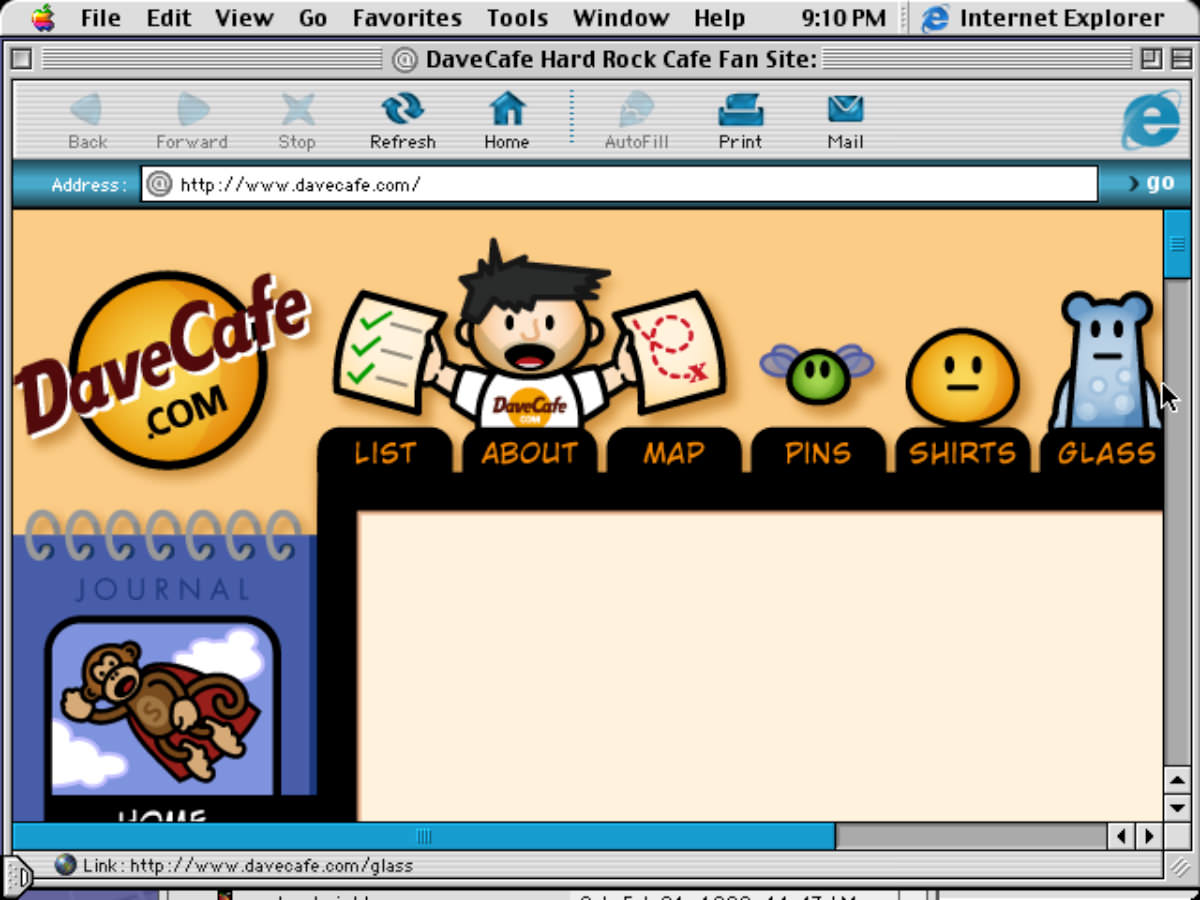 But the display was a bit wonky, with stuff floating way down the page. Which, let's be honest, is not surprising given that I was running Internet Explorer.
But anyway...
Eventually my files were found, I got them transferred to an FTP server, and all was good in the world (after I found out that Stuffit makes a .SIT archive extractor for modern Macs).
And that was the excitement for my Friday.