Jakey-Bear is a big kitty. Which has always been a mystery to me. My cats have never been over-fed. They don't get nearly the amount of food recommended on the package (cat food companies want to sell more cat food, so that's not surprising). Early on I would catch him eating Jenny's food when she would walk away, but I solved this by serving smaller portions throughout the day so that Jenny wouldn't fill up and walk away before her portion was eaten. So why?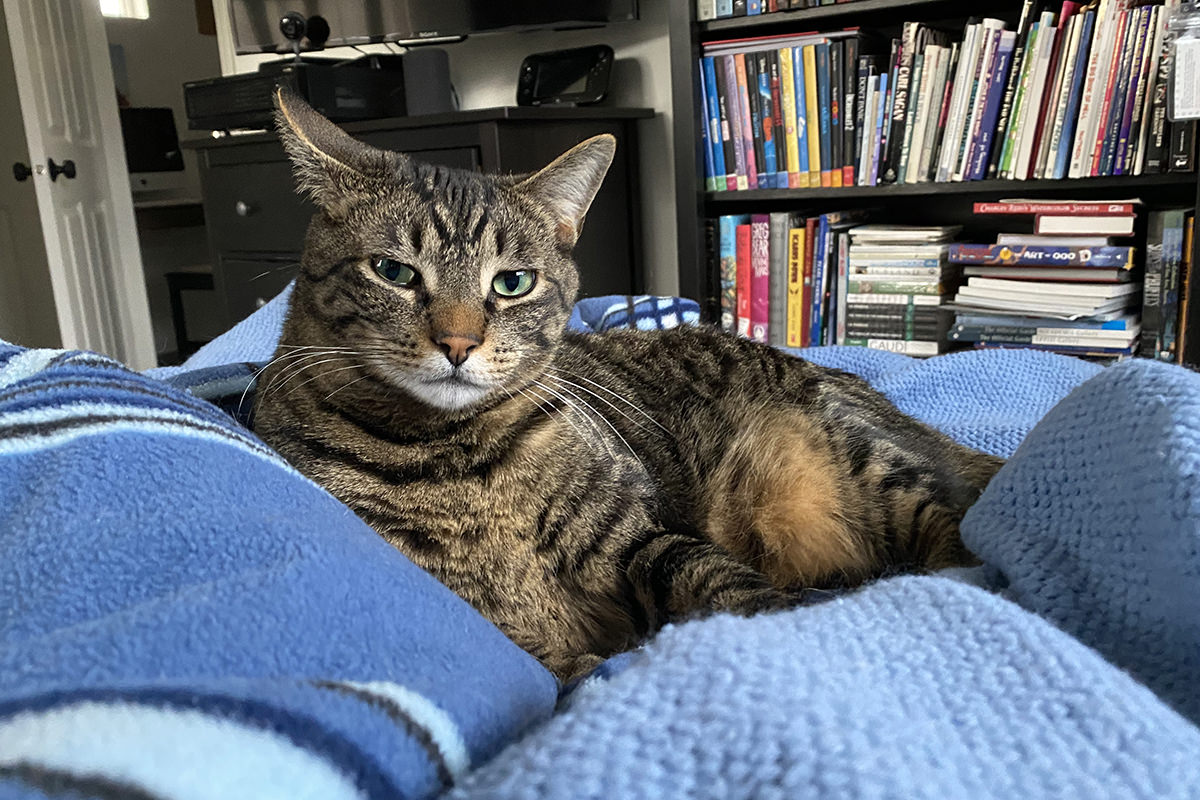 Did you just call me fat?!?
Jenny is the opposite. She begs me for food whenever I get near the kitchen. And every time I have to gently tell her "Noooo... you just had your food." It's like she's hungry all the time! But she's far from starving. She's at a healthy weight. Which I guess makes her a normal cat.

Are any of these crumbs edible?
Jake is now permanently attached to me at night. I've woken up and found him on top of me... I've woken up and found him on my head... I've woken up and found him glued to my ass...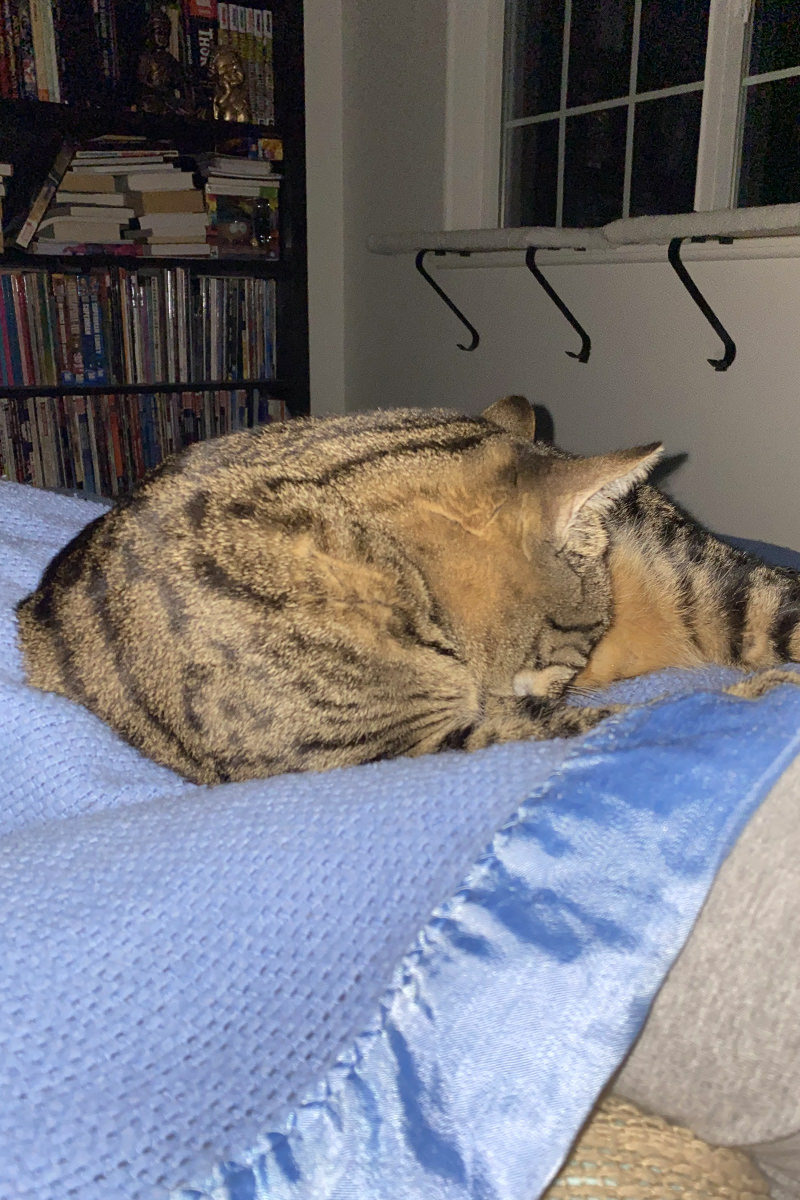 I move a lot while sleeping. Jake doesn't seem bothered. Jenny is bothered, but still likes belly rubs...
Lastly... funny story. I keep catching Jake grooming his claws the same way Jenny does. He starts out fairly gentle with the pedicure but then really starts ripping into them..
Happiest of Caturdays to you!