My houseguests bought me an Instant Pot Duo Crisp!
While we were talking on the phone last week, I mentioned that I had an imitation Instant Pot so we could have mashed potatoes when they came. They said that they had the new Instant Pot DUO CRISP which also air-fries and bakes (as well as pressure cooks) and they love it. Apparently they thought I needed one too, so they got me one. You just switch lids depending on how you want to cook...
How sweet is that? In the span of a week I've gone from having no Instant Pot to having two?
I already know what pressure cooking does. I was interested in the air fryer. So I chopped up a Yukon Gold potato; rinshed vigorously; soaked for 15 minutes; then tossed with a little oil, some fresh-ground pepper, and seasoning salt...
...dumped them in the cooker...
...air fry for 22 minutes at 360° (stirring after 11 minutes) and there you go...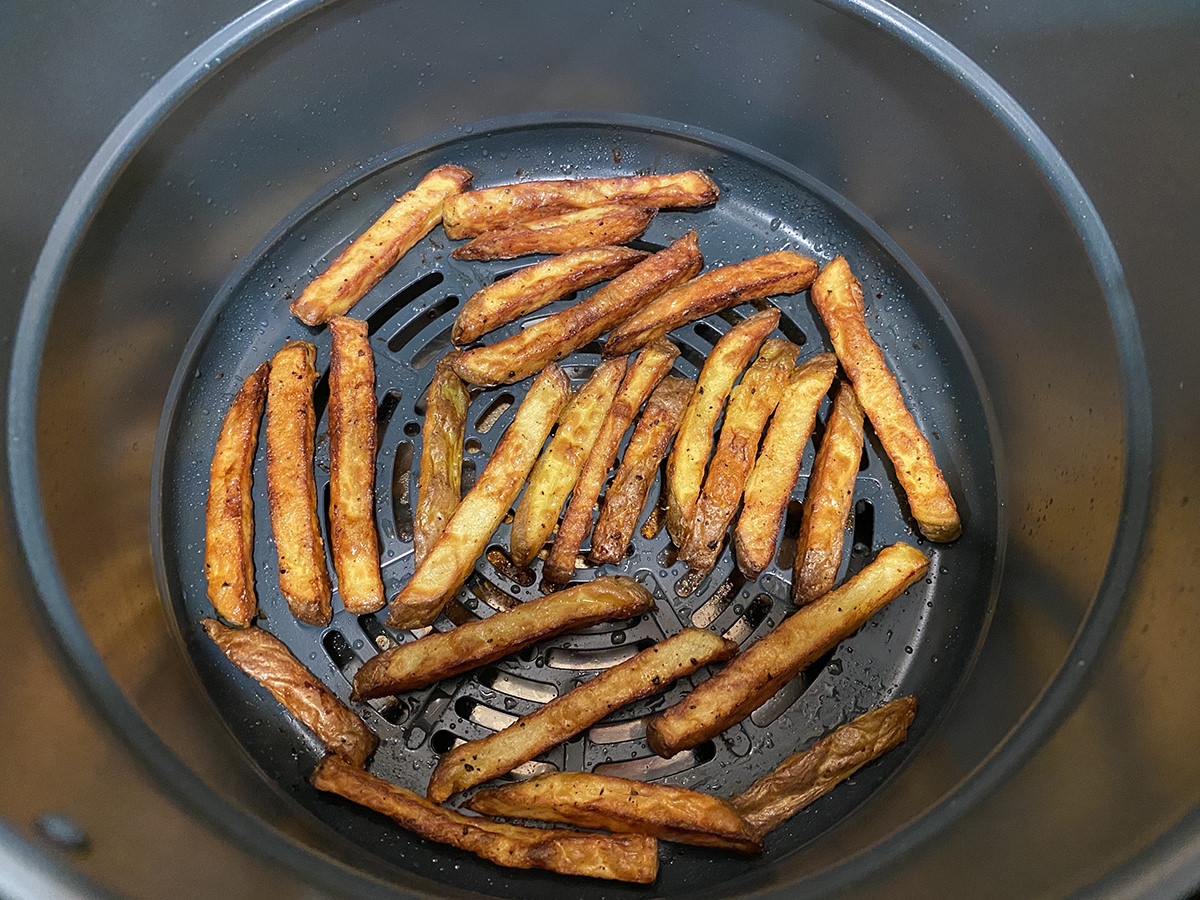 I was amazed that they tasted as good as they did. They're beautiful too...
Fantastic! I mean, they're not going to take the place of deep-fried, but they were still excellent. Easier to make, faster to cook, far less clean-up, and they are different enough from the deep-fried version that they are one more option for me when planning my meals.
Next up? I want to try cooking up an apple crisp. Thanks to the air-fryer/baking lid, I wouldn't have to transfer from the pressure cooker to a baking dish in order to get the top of the crisp... errr... crisp!
And I also need to get some lemon juice so I can try dehydrating some fruit. I prefer freeze-dried, but a freeze-dryer costs thousands, so dehydrated will have to do. In any case, it will be a deliciously healthy snack to take to work.
Guess I need to start looking for recipes.