Tuesday was payday, so last night I fired up my grocery store app and went to work. I don't buy stuff that's not on sale (if I can help it) so carefully shopping the "member savings" and the "in-store specials" and the "weekly ad" sections are how I buy food. If what I want isn't on sale, then I adjust my meal planning around stuff that is. Because if I'm not saving at least 25% (and ideally 40%) on my groceries, then I'm doing it wrong.
One thing I wanted quite badly was some whole, peeled, Italian tomatoes packed in purée. I use them to make my own pizza and pasta sauces. Naturally, what you want are authentic San Marzano tomatoes for their superior flavor compared to "regular" plum tomatoes... and, yes, you can tastes a difference. The flavor is more robust, the acidity is lower, and they've got a sweeter "vibe" to them. But finding them is always a crap-shoot. Most of the time you'll see "San Marzano STYLE" tomatoes, which aren't the same thing. And even when you find authentic DOP-certified San Marzanos, there's no guarantee that they're packed in San Marzano purée. In fact, you can almost count on them to not be. That, and rampant fraud in the industry where the can will say San Marzano but the tomatoes inside are not, is what makes them so tough to shop for... unless you are willing to pay big to get them from a reputable source and importer.
Take, for example, these fuckers...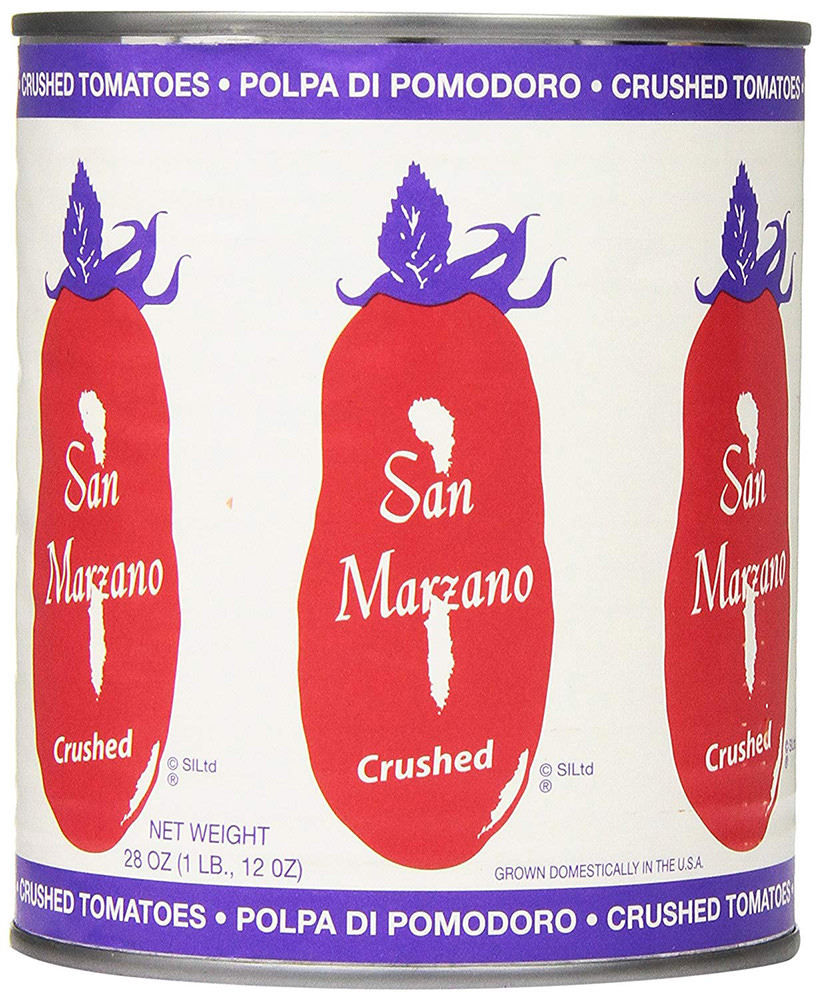 Two things. First of all, they're crushed. Authentic DOP San Marzanos can only be sold "peeled whole." Second of all, despite bearing the name "San Marzano," a look at the fine print shows that they are grown domestically in the USA. The Italian language on the can is just for decoration. The way the assholes who sell these get away with it is because they claim to be using authentic seeds from San Marzano tomatoes. Except that doesn't mean shit, because it's not just the plant which produces superior tomatoes, it's the volcanic soil of Mount Vesuvius and the climate of the Naples region which makes them taste the way they do. Alas, that region is rather small, so true and authentic tomatoes from there are expensive and rare.
I don't have the money to be picky, so I just look at the three or four brands that I rely on to taste good and grab the one that's on sale. A couple of them come from the USA and are just fine. Indeed, I often end up with RedPack tomatoes which are terrific... and a product of Indiana. When I taste-tested them against a can of expensive imported authentic DOP San Marzanos, they hold up just fine.
Canned tomatoes are kinda a weird thing to be buying in the first place though.
To begin with, most stores won't have them stocked with the vegetables or the fruits (yeah, I know there's some confusion there but, technically, they're both). Canned tomatoes are in a section entirely unto themselves. That's how important a staple that tomatoes are to American consumers, I guess. When I was on my own, I just bought ready-made sauces or frozen meals. When I was taking care of my mom and wanted to try eating healthier, it took me forever looking at the canned foods aisle to realize they weren't with everything else. Most likely they were the next aisle over.
And what tomatoes did I end up with this time? Turns out that Tutta Bella Pomodoro di Napoli cans were on sale 2 for $7 (regular $3.99 each)...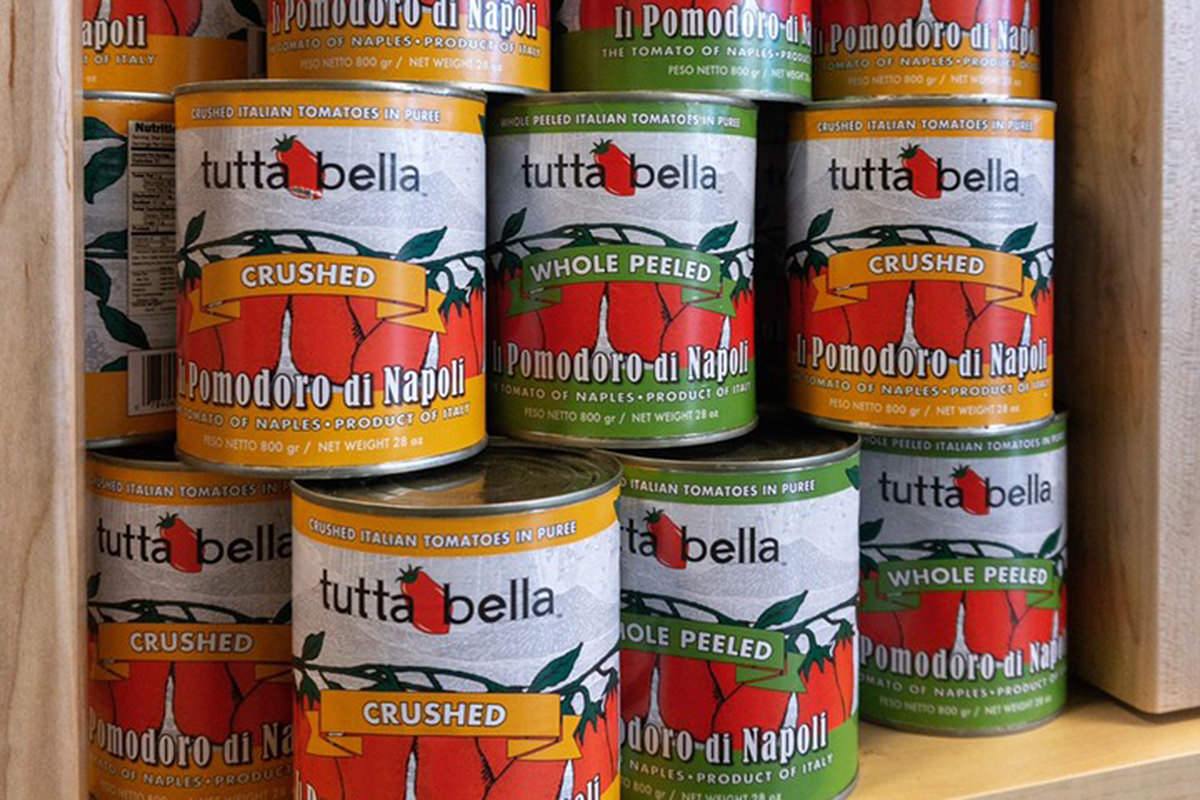 Image from Tutta Bella
Tutta Bella is a famous Certified Neapolitan pizzeria out of Seattle. They don't use authentic San Marzano's but instead a choice tomato from a nearby region of Southern Italy with the same properties. I like them a lot for cooking, but their price is pretty high... almost double the price for a can of RedPack... but I know they'll taste great in my pizza sauce, so I splurge when I find them on sale.
So now I can finally make some pizza!
But not really.
My rolling pin broke and so I have to wait for my new one to arrive. This time I am taking no prisoners and buying a metal pipe type rolling pin. No handles to break off!
Until I can afford a $2,500 pizza dough sheeter that will roll it out for me, it will have to do.