Last year I slowly came to realize that during colder months my feet were always cold when I'm at home. Even with a pair of socks on, they feel freezing. At first I chalked it up to getting older... maybe my circulation isn't what it once was... but eventually came to the conclusion that it was my floors. When I'm upstairs, my feet aren't cold. When I'm downstairs, my feet get cold fairly quickly.
My guess is that it's because my home is built on a concrete slab. To my knowledge, that's never happened to me before...
I remember a small home we rented in The Big City and am almost positive it had a crawlspace underneath. I remember being afraid of it because there were spiders under there.
My family lived in a small attic apartment here in town for a while (assumably while our home was being built).
My childhood home had a crawlspace underneath.
From there I moved to an upstairs apartment in The Big City.
From there I moved to an upstairs apartment back here in town.
From there I moved to my current home, which is built on a slab.
So upstairs apartments and homes with crawlspaces apparently have warmer floors than homes built on concrete slabs. Which kinda makes sense. The concrete absorbs the cold from the earth and, since heat rises, they are cold to the touch when you walk on them. YEAH SCIENCE, BITCH!
So last year I ordered a pair of slippers for 50% off from a post-winter sale, then tucked them away for when cold days came again. After a week of suffering with cold feet, I remembered that I had them... pulled them out of storage... then put them on my feet only to find that they are too big. Like... a whole inch too big. Unfortunately, it's way too late to return them for a different size.
And so I've been wearing three pairs of socks so the slippers aren't falling off my feet... which, as it turns out, makes my feet too hot. But wearing three pairs of socks without the slippers makes it difficult to navigate stairs since I'm sliding all over the place, and so I guess I fail at life or something.
Making a note to add slippers to my Black Friday shopping list.
Cold floors don't seem to bother my cats at all. Though Jenny is sleeping exclusively in the "self-warming beds" I bought them, and Jake is snuggled up against me on the electric blanket all night now...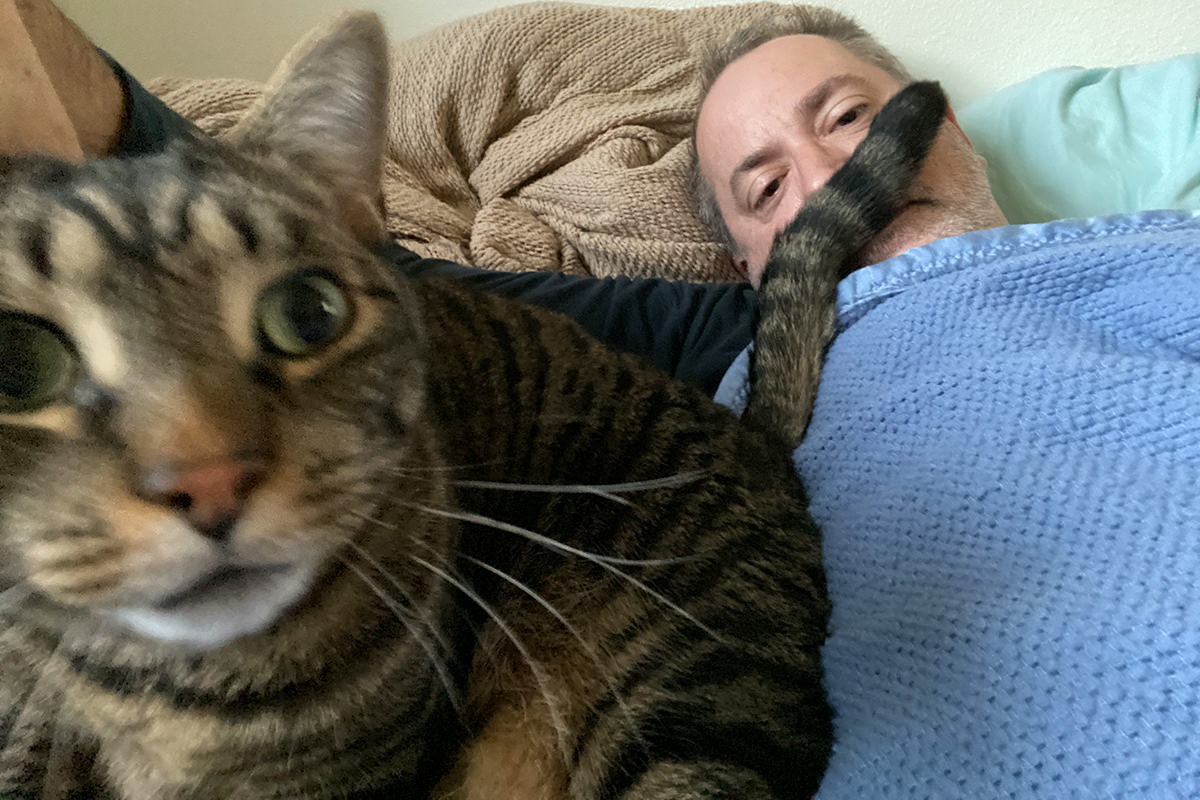 I move a lot when I sleep, but he doesn't seem bothered. At some point I'd like to put a camera on us all night so I can see exactly how mad he gets when he has to wake up and move because I've moved. Apparently it's not irritating enough for him to give up the electric blanket, because he's still there when I wake up in the morning.
The things we do for a warm place to sleep and a snuggle buddy.